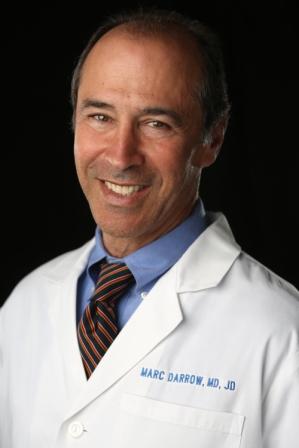 A lumbar discectomy describes a surgical procedure that removes the discs of the spine that are causing you pain and functional difficulties. The surgery can be performed as minimally invasive, smaller incision or as "open" back surgery. No surgery is "easier." Less invasive simply means the surgical wound is not as large, the surgical procedure itself, whether open or minimally invasive is still the same. Part of the vertebrae, the lamina has to be cut away so the surgeon can access the bulging, herniated disc. Once there, nerves have to be gently set aside. Then the disc or discs in a multi-level procedure can be cut away. Your surgeon may decide to perform a spinal fusion as well if he/she feels that spine will become too unstable because of the surgery. Then plates, screws and bone graft will be introduced to fuse two vertebrae together.
This type of surgery is usually considered after a long bout of conservative care treatments and in patients who do physically demanding work or have spinal hypermobility and significant instability. The patients may have displayed symptoms of:
Severe back pain
Weakness or numbness in leg or foot
A leg pain that is worse than the back pain or leg pain where no back pain is present.
Typically however, surgery is usually delayed as long as possible, except in situations where the patient has lost bladder control or there are other significant neurological defects.
Exploring the research: Is minimally invasive surgery better than open surgery?
A September 2021 study (1) suggests that "Although minimally invasive techniques have some advantages over the open techniques in the peri-operative factors  (hospital admission, anesthesia, surgical prep), all the techniques are effective and provide similar pain relief and functional outcomes at the end of two years. There were minor differences in incidence of complications between techniques."
The overall complication rate was 10.1%.
The most common complication was recurrence (6.86%), followed by re-operation (4.3%), Cerebrospinal fluid (CSF) leak (2.24%), wrong level surgery (0.74%), superficial infection (0.62%) and deep infection (0.37%).
Returning to work after surgery
A September 2021 study (2) examine the length of time it took patients who underwent elective lumbar surgery to return to work. The study authors noted: "Time to return to work after elective lumbar spine surgery is variable and dependent on many factors including patient, work-related, and surgical factors." To assess results the researchers examined data of patient outcomes for the following procedures:
Elective 1- or 2-level discectomy, laminectomy, and/or fusion procedures
Then they assessed the percentage of patients who returned to work and the time to return to work postoperatively.
Results:
Of the 1805 employed patients included in this analysis:

71% returned to work at an average of 61 days.
The average return to work after:

a discectomy was 51 days
a laminectomy was 46 days
a fusion procedure was 90 days

Predictors of early return to work included:

Being male
Having a higher education level (high school or above),
Higher preoperative Physical Component Summary score, (better function, less pain)
Working preoperatively,
NOT having a fusion
Those who did not return to work:
Having symptoms lasting more than 2 years
An increased number of comorbidities
An education level below high school,
and an active workers' compensation claim.

82% eventually get back to work
An August 2021 study (3) focused on the fusion aspect of surgery and the longer delay to get back to work. There research in over 5000 patient outcomes suggested:
The need for fusion in lumbar disc herniation cases is unusual, seen in only 10% of cases in this study.
The addition of fusion to the surgical procedure decreased the returned to work rate from 85 to 66% at 3 months and from 93 to 82% at 12 months post-op.
Surgery versus conservative care
Research (4) suggests that "evidence comparing the effectiveness of surgical and conservative treatment of symptomatic lumbar disc herniation is controversial. (While) surgical treatment patients reported less back pain at six weeks than those receiving conservative therapy, were more likely to report more than a 50% decrease in back pain symptoms from baseline to 6 weeks and reported less physical function disability at 52 weeks. The other assessments showed minimal between-group differences with conservative care group, including the null effect (that surgery was not better than conservative care was not an expected result).
Conclusions: "Compared with conservative therapy, surgical treatment provided faster relief from back pain symptoms in patients with lumbar disc herniation, but did not show a benefit over conservative treatment in midterm and long-term follow-up."
Treatment options
In a May 2019 study (5) that was published in the Journal of bone and mineral research plus, investigators suggested:  "Currently, there are many treatments/interventions for discogenic back pain. Nevertheless, many surgical approaches for discogenic pain have limited efficacy, thus accentuating the need for the development of novel treatments. Regenerative therapies, such as biologics, cell-based therapy, intervertebral disc repair, and gene-based therapy, offer the most promise and have many advantages over current therapies."
You can explore these options in my companion articles below or email me.
Do you have questions? Ask Dr. Darrow
References:
---
---
---


A leading provider of stem cell therapy, platelet rich plasma and prolotherapy
11645 WILSHIRE BOULEVARD SUITE 120, LOS ANGELES, CA 90025
PHONE: (800) 300-9300 or 310-231-7000
References
1 Rajamani PA, Praveen GV, Kulkarni AG, Bhojraj SY, Rajasekaran S, Chhabra HS, Acharya S, Rajamani AA, Nene A, Shetty AP, Dey PC. A two-year outcomes and complications of various techniques of lumbar discectomy; A multicentric retrospective study. World Neurosurgery. 2021 Sep 20.
2 Singh S, Ailon T, McIntosh G, Dea N, Paquet J, Abraham E, Bailey CS, Weber MH, Johnson MG, Nataraj A, Glennie RA. Time to return to work after elective lumbar spine surgery. Journal of Neurosurgery: Spine. 2021 Sep 24;1(aop):1-9.
3 Protzer LA, Glassman SD, Mummaneni PV, Bydon M, Bisson EF, Djurasovic M, Carreon LY. Return to work in patients with lumbar disc herniation undergoing fusion. Journal of Orthopaedic Surgery and Research. 2021 Dec;16(1):1-5.
4 Gugliotta M, da Costa BR, Dabis E, Theiler R, Jüni P, Reichenbach S, Landolt H, Hasler P. Surgical versus conservative treatment for lumbar disc herniation: a prospective cohort study. BMJ open. 2016 Dec 1;6(12):e012938.
5 Fujii K, Yamazaki M, Kang JD, et al. Discogenic Back Pain: Literature Review of Definition, Diagnosis, and Treatment. JBMR Plus. 2019;3(5):e10180. Published 2019 Mar 4. doi:10.1002/jbm4.10180 — 2509