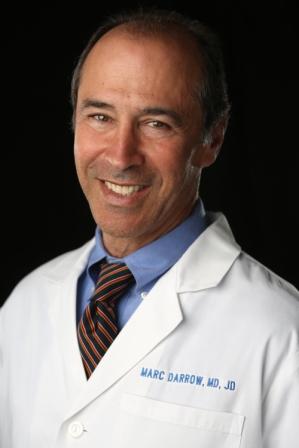 A lumbar discectomy describes a surgical procedure that removes the discs of the spine that are causing you pain and functional difficulties. The surgery can be performed as minimally invasive, smaller incision or as "open" back surgery. No surgery is "easier." Less invasive simply means the surgical wound is not as large, the surgical procedure itself, whether open or minimally invasive is still the same. Part of the vertebrae, the lamina has to be cut away so the surgeon can access the bulging, herniated disc. Once there, nerves have to be gently set aside. Then the disc or discs in a multi-level procedure can be cut away. Your surgeon may decide to perform a spinal fusion as well if he/she feels that spine will become too unstable because of the surgery. Then plates, screws and bone graft will be introduced to fuse two vertebrae together.
This type of surgery is usually considered after a long bout of conservative care treatments and in patients who do physically demanding work or have spinal hypermobility and significant instability. The patients may have displayed symptoms of:
Severe back pain
Weakness or numbness in leg or foot
A leg pain that is worse than the back pain or leg pain where no back pain is present.
Typically however, surgery is usually delayed as long as possible, except in situations where the patient has lost bladder control or there are other significant neurological defects.
Exploring the research: Is minimally invasive surgery better than open surgery?
A September 2021 study (1) suggests that "Although minimally invasive techniques have some advantages over the open techniques in the peri-operative factors  (hospital admission, anesthesia, surgical prep), all the techniques are effective and provide similar pain relief and functional outcomes at the end of two years. There were minor differences in incidence of complications between techniques."
The overall complication rate was 10.1%.
The most common complication was recurrence (6.86%), followed by re-operation (4.3%), Cerebrospinal fluid (CSF) leak (2.24%), wrong level surgery (0.74%), superficial infection (0.62%) and deep infection (0.37%).
Returning to work after surgery
A September 2021 study (2) examine the length of time it took patients who underwent elective lumbar surgery to return to work. The study authors noted: "Time to return to work after elective lumbar spine surgery is variable and dependent on many factors including patient, work-related, and surgical factors." To assess results the researchers examined data of patient outcomes for the following procedures:
Elective 1- or 2-level discectomy, laminectomy, and/or fusion procedures
Then they assessed the percentage of patients who returned to work and the time to return to work postoperatively.
Results:
Of the 1805 employed patients included in this analysis:

71% returned to work at an average of 61 days.
The average return to work after:

a discectomy was 51 days
a laminectomy was 46 days
a fusion procedure was 90 days

Predictors of early return to work included:

Being male
Having a higher education level (high school or above),
Higher preoperative Physical Component Summary score, (better function, less pain)
Working preoperatively,
NOT having a fusion
Those who did not return to work:
Having symptoms lasting more than 2 years
An increased number of comorbidities
An education level below high school,
and an active workers' compensation claim.

82% eventually get back to work
An August 2021 study (3) focused on the fusion aspect of surgery and the longer delay to get back to work. There research in over 5000 patient outcomes suggested:
The need for fusion in lumbar disc herniation cases is unusual, seen in only 10% of cases in this study.
The addition of fusion to the surgical procedure decreased the returned to work rate from 85 to 66% at 3 months and from 93 to 82% at 12 months post-op.
Return to Sport
A February 2022 paper (10) described the idea that athletes make a full recovery and return to previously to sport after discectomy debatable. In this paper the researchers wrote: "The treatment of Lumbar Disc Herniation in elite athletes is a debated topic that lacks consensus in the literature due to varying outcome reporting methods. The objective of this study was to quantify the overall performance of a sample of professional athletes before and after receiving a lumbar discectomy or microdiscectomy in a cohort of players in the National Football League (NFL), National Basketball Association (NBA), National Hockey League (NHL) and Major League Baseball (MLB)."
A total of 38 professional players met study inclusion criteria. NFL players had the lowest return-to-play (RTP) at nine of 14 (64%). The return-to-play for NBA, NHL and MLB players were comparable with 6/7 (86%) vs 8/9 (89%) vs 7/8 (88%). NFL players had the lowest average career length after surgery at 34.8 months, while NBA players had the longest average career length at 48 months. MLB players on average required the longest time to return to pre-surgical level of performance (24 months) and required the longest average recovery time at 12 months.
"Based on these results, the average performance of most elite athletes are likely to decrease after undergoing a lumbar discectomy. Although it appears that performance peaks in the initial years after the operation for some players, there was an overall long-term decline in this sample of elite athletes."
The factors associated with the recurrence of lumbar disk herniation following lumbar discectomy
A March 2022 paper (6) examined the factors associated with the recurrence of lumbar disk herniation following lumbar discectomy. In this study the researchers looked to understand what would make some patients be at risk for recurrence of lumbar disk herniation.
To do this, the medical records of  816 consecutive patients with lumbar disk herniation who underwent lumbar discectomy were examined. Patients were followed up postoperatively for more than 5 years. Patients were divided into 3 groups;
group 1 included patients who experienced symptomatic recurrence of lumbar disk herniation within the first postoperative 24 months 

group 2 included patients with symptomatic recurrence of lumbar disk herniation after 24 months,

and group 3 included the patients who hadn't experienced symptomatic recurrence of lumbar disk herniation. 
What the researchers found was patients who had traumatic spinal injury before surgery, were overweight, or suffered a traumatic spinal injury after surgery (such as those that can occur during workout, sports, or physically demanding lines of work)  were at higher risk for recurrence of lumbar disk herniation. The doctors here suggested that "to reduce the risk of recurrence of lumbar disk herniation, patients with these risk factors should receive more attention during surgical interventions. The patients should avoid gaining weight and potential traumatic accidents."
Another March 2022 study (7) assessed risk factors for poor outcomes following minimally invasive discectomy. In this study, patients were divided into satisfied and dissatisfied subgroups based on function, back and leg pain scores.
A total of 222 patients (92.1%) completed 2-year follow-up, and the postoperative function, back and leg pain scores were significantly improved after surgery as compared to preoperatively. The risk factors for  poor short-term functional improvement:

older age

lateral recess stenosis

and lower pre-surgery functionality. 
The risk factors for  poor short-term pain improvement:
Higher levels of back pain pre-surgery was associated with poor short-term relief of back pain, while absence of decreased sensation, and far-lateral disc herniation, were associated with poorer short-term relief of leg pain. Lumbar facet joint osteoarthritis was identified as a risk factor for poor functional improvement and relief of back pain.
Why the microdiscectomy fails
In February 2022 (9) researchers suggested that discectomy decreases facet joint distance and increases the instability of the spine. This is what they wrote: "Although the surgical gold standard for treating Lumbar disc herniation is well established, consequences from this surgery on the biomechanics of the spine are still a matter of discussion. Using a finite element model of the L4-L5 spinal segment, this study aimed (1) to determine the changes in facet joint distance during physiological motions of a lumbar spine in a healthy-normal condition, after conservative and aggressive percutaneous transforaminal endoscopic discectomy (PTED) to correct lumbar disc herniation, and during mild and severe (disk degeneration); (2) to determine spine instability and endplate stresses under various physiological motions. Aggressive-percutaneous transforaminal endoscopic discectomy in a healthy disc decreased facet distances in axial rotation, lateral bending, and flexion . Mild and severe disc degeneration increased the stiffness of the spine, resulting in a decrease in the range of motion (ROM) for all conditions. Severe disc degeneration decreased ROM as high as 57% for lateral bending, while a 13% decrease was observed for mild degeneration. High and abnormal endplate stress distributions were observed due to percutaneous transforaminal endoscopic discectomy and (disk degeneration).
Microendoscopic discectomy
A July 2022 paper (13) compared Microendoscopic (a very small incision) discectomy with Conventional Open Lumbar Discectomy. The researchers write: "Microendoscopic discectomy for lumbar disc herniation has been shown to be as effective as traditional microdiscectomy or open discectomy in terms of clinical outcomes such as pain relief, and it is less invasive. . . Given the higher reoperation risk with microendoscopic discectomy compared with microdiscectomy or open discectomy at an average of 4 years of follow-up, surgeons should select microdiscectomy or open discectomy, despite the current popularity of microendoscopic discectomy. The revision risk of microendoscopic discectomy compared with microdiscectomy or open discectomy in the long term remains unclear."
Predicting Lumbar Herniation Recurrence following Surgical Repair
A July 2022 paper (14) attempted to suggest a standard criteria for evaluating the risk of recurrent disk herniation following surgical repair. To do this, researchers investigated the predictive values of five presurgical imaging parameters.
188 patients(89 female, 99 male, median age 50) receiving first corrective surgery for lumbar disk herniation were enrolled.
Microdiscectomy was performed in 161 of these patients and endoscopic translaminar discectomy approach was performed in 27 patients.
Recurrent disk herniation was observed in 21 of 188 patients.

17 of the recurrences disc herniations were seen in those who underwent microdiscectomy and 4 in those who underwent endoscopic translaminar discectomy.
There were significant differences in pain, function and disability scores at four, twelve, and 24 months between patients with recurrence and the 167 no-recurrence patients. Patients with poor clinical scores and recurrence exhibited additional radiological abnormalities prior to surgery such as poor paraspinal muscle quality, longer annular tears, higher Modic change type, higher modified Phirrmann disk degeneration grade ( grading system to assess disc degenerative disease severity), and sacralization or fusion. This risk evaluation protocol may prove valuable for patient selection, surgical planning, and choice of postoperative recovery regimen.

 
Study questions microdiscectomy for sciatica pain
A February 2022 study (8) questioned microdiscectomy for sciatica pain and assessed the long-term surgical treatment effects, suggesting that previously reported outcomes may not accurately represent true outcomes and patient complications may be more prevalent. What the researchers wrote: "It remains unclear whether the long-term results of (random control trials) regarding the outcome of microdiscectomy for lumbosacral radicular syndrome (LSRS) are generalizable (meaning accurate for all sciatic pain sufferers). The purpose of this study was to determine the external validity of the outcome presented in random control trials after microdiscectomy for lumbosacral radicular syndrome (LSRS) in a patient group from a high-volume spine center.
246 patients had  a single level microdiscectomy for MRI disk-related lumbosacral radicular syndrome (LSRS).
Patient responses from questionnaires for back and leg pain and function were examined.
Re-operation occurred in 64 (26%) patients. Unfavorable perceived recovery was noted in 85 (35%) patients, and they had worse leg and back pain than the 161 (65%) patients with a favorable recovery. Conclusion: "In this cohort study, the long-term results after microdiscectomy for LSRS were less favorable than those obtained in random control trials, possibly caused by less strict patient selection than in random control trials. Our findings emphasize that patients, who do not meet the same inclusion criteria for surgery as in random control trials, should be informed about the chances of a less favorable result."
Radicular pain improves but not the back pain
A January 2022 paper (11) wrote: "Most postoperative patients with herniated lumbar disc complained of lower leg radiating pain (LRP), referred buttock pain (RBP), and low back pain (LBP). When discectomy is performed, improvement in lower leg radiating pain (LRP) is observed due to spinal nerve irritation. However, long-term lower leg radiating pain (LRP) due to degenerative changes in the disc may occur postoperatively. In addition, limited research has been reported on the short-term (within 1 year) improvement in low back pain (LBP) after discectomy."
Low back pain showed both statistical and clinical improvement within the first 3 months postoperatively, but the improvement was not observed until 12 months postoperatively.
Referred buttock pain (RBP) and
Leg radiating pain (LRP) showed both statistical and clinical improvement within the first 3 months and further consistently showed statistical improvement.
Low back pain (LBP) improved clinically only until 3 months postoperatively regardless of the type of herniation.
Low back pain showed improvement within the first 3 months postoperatively and plateaued afterward, and Referred buttock pain and radiculopathy showed consistent improvement until 12 months postoperatively. This may explain why patients from 12-month follow-up showed improvement in referred buttock pain and radiculopathy but not low back pain.
Surgery versus conservative care
Research (4) suggests that "evidence comparing the effectiveness of surgical and conservative treatment of symptomatic lumbar disc herniation is controversial. (While) surgical treatment patients reported less back pain at six weeks than those receiving conservative therapy, were more likely to report more than a 50% decrease in back pain symptoms from baseline to 6 weeks and reported less physical function disability at 52 weeks. The other assessments showed minimal between-group differences with conservative care group, including the null effect (that surgery was not better than conservative care was not an expected result).
Conclusions: "Compared with conservative therapy, surgical treatment provided faster relief from back pain symptoms in patients with lumbar disc herniation, but did not show a benefit over conservative treatment in midterm and long-term follow-up."
Treatment options
A March 2022 paper (6) explored treatment of Epidural fibrosis (the development of scar tissue near the nerve root after surgery) by comparing caudal epidural steroid injection versus transforaminal epidural steroid injection. Epidural fibrosis is noted as one of the leading causes of post lumbar surgery syndrome. This paper found both caudal epidural steroid injection and transforaminal epidural steroid injection are effective and safe methods in the treatment of post lumbar surgery syndrome caused by Epidural fibrosis following lumbar discectomy. These methods can reduce pain and disability. Although both methods have similar treatment success rates, transforaminal epidural steroid injection seems to be a more effective treatment method in reducing disability at 3-week follow-up.
In a May 2019 study (5) that was published in the Journal of bone and mineral research plus, investigators suggested:  "Currently, there are many treatments/interventions for discogenic back pain. Nevertheless, many surgical approaches for discogenic pain have limited efficacy, thus accentuating the need for the development of novel treatments. Regenerative therapies, such as biologics, cell-based therapy, intervertebral disc repair, and gene-based therapy, offer the most promise and have many advantages over current therapies."
You can explore these options in my companion articles below or email me.
Do you have questions? Ask Dr. Darrow
---
---
---


A leading provider of stem cell therapy, platelet rich plasma and prolotherapy
11645 WILSHIRE BOULEVARD SUITE 120, LOS ANGELES, CA 90025
PHONE: (800) 300-9300 or 310-231-7000
References
1 Rajamani PA, Praveen GV, Kulkarni AG, Bhojraj SY, Rajasekaran S, Chhabra HS, Acharya S, Rajamani AA, Nene A, Shetty AP, Dey PC. A two-year outcomes and complications of various techniques of lumbar discectomy; A multicentric retrospective study. World Neurosurgery. 2021 Sep 20.
2 Singh S, Ailon T, McIntosh G, Dea N, Paquet J, Abraham E, Bailey CS, Weber MH, Johnson MG, Nataraj A, Glennie RA. Time to return to work after elective lumbar spine surgery. Journal of Neurosurgery: Spine. 2021 Sep 24;1(aop):1-9.
3 Protzer LA, Glassman SD, Mummaneni PV, Bydon M, Bisson EF, Djurasovic M, Carreon LY. Return to work in patients with lumbar disc herniation undergoing fusion. Journal of Orthopaedic Surgery and Research. 2021 Dec;16(1):1-5.
4 Gugliotta M, da Costa BR, Dabis E, Theiler R, Jüni P, Reichenbach S, Landolt H, Hasler P. Surgical versus conservative treatment for lumbar disc herniation: a prospective cohort study. BMJ open. 2016 Dec 1;6(12):e012938.
5 Fujii K, Yamazaki M, Kang JD, et al. Discogenic Back Pain: Literature Review of Definition, Diagnosis, and Treatment. JBMR Plus. 2019;3(5):e10180. Published 2019 Mar 4. doi:10.1002/jbm4.10180
6 Abdallah A, Emel E, Güler Abdallah B. Factors associated with the recurrence of lumbar disk herniation: biomechanical–radiological and demographic factors. Neurological Research. 2022 Mar 24:1-7.
7 Chen Z, He L, Huang L, Liu Z, Dong J, Liu B, Chen R, Zhang L, Xie P, Rong L. Risk Factors for Poor Outcomes Following Minimally Invasive Discectomy: A Post Hoc Subgroup Analysis of 2-Year Follow-up Prospective Data. Neurospine. 2022 Mar;19(1):224-235. doi: 10.14245/ns.2143084.542. Epub 2022 Mar 31. PMID: 35378590.
8 Lequin M, Verbaan D, Schuurman PR, Tasche S, Peul WC, Vandertop WP, Bouma GJ. Microdiscectomy for sciatica: reality check study of long-term surgical treatment effects of a Lumbosacral radicular syndrome (LSRS). European Spine Journal. 2022 Jan 7:1-8.
9 Prado M, Mascoli C, Giambini H. Discectomy decreases facet joint distance and increases the instability of the spine: A finite element study. Computers in Biology and Medicine. 2022 Apr 1;143:105278.
10 Kajy M, Higginbotham DO, Ball G, Vaidya R. "Fantasy Points" associated with Professional Athlete Performance after Lumbar Discectomy or Microdiscectomy. Spartan Medical Research Journal. 2022;7(1).
11 Ko S, Kwon J. Does discectomy improve low back pain as well as radiating pain in patients with lumbar herniated intervertebral disc (HIVD)?. Medicine. 2022 Jan 7;101(1).
12 Sencan S. Comparison of Caudal Versus Transforaminal Epidural Steroid Injection in Post Lumbar Surgery Syndrome After Single-level Discectomy: A Prospective, Randomized Trial. Pain Physician. 2022 Mar;25:161-9.
13 Masuda S, Fukasawa T, Takeuchi M, Fujibayashi S, Otsuki B, Murata K, Shimizu T, Matsuda S, Kawakami K. Reoperation Rates of Microendoscopic Discectomy Compared With Conventional Open Lumbar Discectomy: A Large-database Study. Clinical Orthopaedics and Related Research®. 2022 May 10:10-97.
14 Karadağ MK, Akıncı AT, Başak AT, Hekimoğlu M, Yıldırım H, Akyoldaş G, Aydın AL, Ateş Ö, Öktenoğlu T, Sasani M, Akgün MY. Preoperative magnetic resonance imaging Abnormalities Predictive of Lumbar Herniation Recurrence following Surgical Repair. World Neurosurgery. 2022 Jul 5.
2484
2893