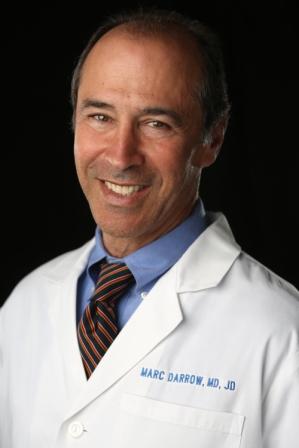 Marc Darrow, MD., JD. is the medical director and founder of the Darrow Stem Cell Institute in Los Angeles, California. 
With over 23 years experience in regenerative medicine techniques and the treatment of thousands of patients, Dr. Darrow is considered a leading pioneer in the non-surgical treatment of degenerative Musculoskeletal Disorders and sports related injuries. He is one of the busiest Regenerative Medicine doctors in the world. 
Dr. Darrow has co-authored and continues to co-author leading edge medical research including the use of bone marrow derived stem cell therapy for shoulder, hip, knee and spinal disorders. He also comments and writes on research surrounding the treatment of chronic tendon injury, ankle and foot pain, elbow, hand and finger pain.
Call us 800-300-9300 or 310-231-7000
Email Dr. Darrow: