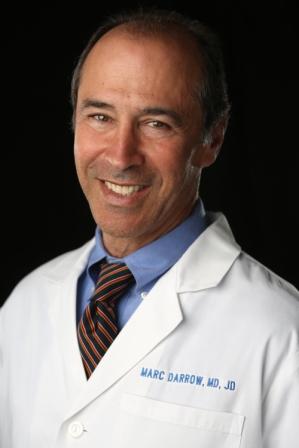 Biological knee replacement or knee reconstruction is a more recent term to describe the surgical procedure of combined meniscal allograft transplantation and surgical cartilage repair. It is recommended to patients with painful, meniscus-deficient knees and full-thickness cartilage damage. In the research we will examine below, some surgeons are questioning the value of these procedures. Also I will show studies on how this biological knee replacement may be achieved by using stem cell therapy for meniscus and cartilage repair.
Meniscal allograft transplantation
Since I first wrote about this subject there is new research to examine.
Meniscal allograft transplantation is a surgery in which a meniscus from a cadaver is used to replace your meniscus.
Doctors in South Korea have published findings in which they suggest that clinical outcomes after meniscal allograft transplantation in arthritic knees are unclear.  Further, the procedure is not recommended to patients with osteoarthritic bone changes because the doctors found that the procedure is not effective if there is already bone damage.(1)
In November 2017 doctors published even more troubling research in the American Journal of Sports Medicine.
"When comparing a patient series with  full-thickness chondral defects  who underwent Meniscal allograft transplantation with a patient series with NO chondral defects, there were no differences in the change in individual patient outcomes from preoperative to the final follow-up.
Similarly, there were no differences in complications or failure between those with NO chondral defects or full-thickness chondral defects diagnosed intraoperatively.
The results of the current study suggest that chondral damage identified and treated by cartilage restoration (repaired full thickness cartilage) at the time of Meniscal allograft transplantation may not affect the clinical outcomes of Meniscal allograft transplantation."
The paper notes that those with repaired full thickness cartilage and Meniscal allograft transplantation, had the same rate of need for secondary surgery and complete failure leading to knee replacement.(2)
In a recent study from Harvard, doctors found successful outcomes in 65% of the operated knees they examined post cartilage – meniscus transplant surgery. These surgical procedures, the study suggests, can allow patients to retain their biological knees, delay or prevent rapid degeneration to osteoarthritis, and could be recognized as a bridge procedure before artificial knee replacement. (A stop gap measure to delay knee replacement). The researchers noted a 35% failure rate.(3)
In April 2020, (4) army researchers examined soldier's ability to return to active duty following meniscal allograft transplantation. These are their results:
"Meniscal allograft transplantation is considered a viable surgical treatment option in the symptomatic, post-meniscectomy knee and as a concomitant procedure with ACL revision and articular cartilage repair. "
While these surgeons noted that promising outcomes have recently been reported in active and athletic populations, Meniscal allograft transplantation has its limits, especially in a high-demand military population. In fact the results suggest that many army personnel cannot return to active duty. This is what they wrote:
"Surgeons should be aware of the low likelihood of return to military duty at more than 2 years after Meniscal allograft transplantation and counsel patients accordingly. Based on this study, Meniscal allograft transplantation does not appear to be compatible with continued unrestricted military duty for most patients."
The Meniscal allograft transplantation surgery is considered successful even if you do not return to sports
A March 2020 study (5)  suggested:
"Meniscal allograft transplantation may improve symptoms and function, and may limit premature knee degeneration in patients with symptomatic meniscal loss. The aim of this retrospective study was to examine patient outcomes after Meniscal allograft transplantation and to explore the different potential definitions of 'success' and 'failure'.
Forty-three patients who underwent Meniscal allograft transplantation were asked if they considered the surgery a success or failure and were they able to return to sports.

Surgical failure was considered if: (removal of most/all the graft had to be done, revision Meniscal allograft transplantation or conversion to knee replacement had to be performed), pain relief was not achieved, complication rates (surgical failure plus repeat arthroscopy for secondary allograft tears). Patients were also asked if they would have the procedure again.

Results

The complication rate was 9% surgical failures and 21% were clinical failures. Half of those patients considered a failure stated they would undergo Meniscal allograft transplantation again because it achieved some pain relief.
Inability to return to sport is not associated with failure since 73% of these patients would undergo Meniscal allograft transplantation again.
What is microfracture knee surgery?
Knee microfracture surgery is a common arthroscopic procedure where an awl (a sharp pointed tool) is pushed into the bone where the protective knee cartilage has worn away. The small holes made by the awl are called  microfractures. The goal of this surgery is to build new cartilage.
A multinational research team that includes the Harvard Medical School says evidence suggests that patient outcomes improve with microfracture for the most part, but in some studies these effects are not sustained. They highlight their study with these points:
The quality of cartilage repair following microfracture is variable and inconsistent due to unknown reasons.
Younger patients have better clinical outcomes and quality of cartilage repair than older patients.
Patients with smaller lesions have better clinical improvement than patients with larger lesions.
The necessity of long postoperative CPM (Continuous passive motion) and restricted weight bearing is widely accepted but not completely supported by solid data.
All in all there is limited evidence that micro fracture should be accepted as gold standard for the treatment of cartilage lesions in the knee joint.(6)
This is not the only research to question the microfracture procedure's effectiveness. Doctors at the Federal University of São Paulo in Brazil published their findings in which they compared microfracture to other surgical procedures. In their findings there was no evidence that allograft transplantation (cartilage transplantation from a donor) or microfracture drilling worked any better than each other. But they did note that "treatment failure, with recurrence of symptoms, occurred with both procedures."(7)
Surgical Cartilage treatment strategies are characterized as:
Chondroplasty, a procedure that shaves down or smooths out of cartilage.
Debridement (power washing the the knee cartilage),
Microfracture,
Transplantation autologous chondrocyte implantation [ACI], osteochondral autograft [OAT], and osteochondral allograft [OCA]).
Authors from the University of New Mexico Health Sciences Center concluded:  These techniques may improve patient outcomes, though no single technique can reproduce normal hyaline cartilage. (8)
In agreement are Ohio State University researchers who say: The markedly limited healing potential of articular cartilage often leads these patients to continued deterioration and progressive functional limitations even after surgery. (9)
The problem with surgery is that it cannot do what patients want most – repair and regrow damaged tissue. 
BIOLOGICAL KNEE RECONSTRUCTION WITHOUT SURGERY – USING STEM CELLS
The definition of osteochondral is that it is related to the cartilage and bone. In the knee joint cartilage protects the shinbone, the thigh bone, and the back of the kneecap or the patella. A healthy knee has all its surfaces glide smoothly atop these cartilages for pain free, efficient, and in the case of athletics – explosive movement. In recent research investigators suggested that knee stem cell therapy could provide the answer where drug interventions and surgical procedures were lacking:
"Drug interventions and surgical treatments have been widely attempted for cartilage regeneration in osteoarthritis. However, the results were largely unsatisfactory. Autologous chondrocyte implantation (ACI) or matrix-induced autologous chondrocyte implantation (MACI) offers potential for the regeneration of cartilage over the long-term. However, due to the limitations and disadvantages of ACI, alternative therapies for cartilage regeneration are in need. The availability of large quantities of mesenchymal stem cells (MSCs) and the multilineage differentiation (the morphing ability), especially their chondrogenic (for cartilage) differentiation property, have made MSCs the most promising cell source for cartilage regeneration."(10)
From the medical journal Stem cell research & therapy "Since the cartilage is composed primarily of chondrocytes (a specialized cartilage cell) bone marrow-derived mesenchymal stem cells with its ability to morph into these cartilage cells appear to be ideally suited for therapeutic use in cartilage regeneration." (11)
I have much more information on this site concerning stem cell therapy for knee osteoarthritis and degenerative knee disease. Please start here with this article on knee osteoarthritis and stem cell treatments. To learn more about stem cell therapy visit my stem cell therapy research page.
Do you have questions? Ask Dr. Darrow

A leading provider of stem cell therapy, platelet rich plasma and prolotherapy
11645 WILSHIRE BOULEVARD SUITE 120, LOS ANGELES, CA 90025
PHONE: (800) 300-9300 or 310-231-7000
Stem cell and PRP injections for musculoskeletal conditions are not FDA approved. We do not treat disease. We do not offer IV treatments. There are no guarantees that this treatment will help you. Prior to our treatment, seek advice from your medical physician.Neither Dr. Darrow, nor any associate, offer medical advice from this transmission. This information is offered for educational purposes only. The transmission of this information does not create a physician-patient relationship between you and Dr. Darrow or any associate. We do not guarantee the accuracy, completeness, usefulness or adequacy of any resource, information, product, or process available from this transmission. We cannot be responsible for the receipt of your email since spam filters and servers often block their receipt. If you have a medical issue, please call our office. If you have a medical emergency, please call 911.
1 Lee BS, Bin SI, Kim JM, Kim WK, Choi JW. Survivorship After Meniscal Allograft Transplantation According to Articular Cartilage Status. Am J Sports Med. 2017 Apr;45(5):1095-1101. doi: 10.1177/0363546516682235. Epub 2017 Jan 10.
2 Ogura T, Bryant T, Minas T. Biological Knee Reconstruction With Concomitant Autologous Chondrocyte Implantation and Meniscal Allograft Transplantation: Mid- to Long-term Outcomes. Orthopaedic Journal of Sports Medicine. 2016;4(10):2325967116668490. doi:10.1177/2325967116668490.
3 Wang D, Kalia V, Eliasberg CD, Wang T, Coxe FR, Pais MD, Rodeo SA, Williams III RJ. Osteochondral Allograft Transplantation of the Knee in Patients Aged 40 Years and Older. The American Journal of Sports Medicine. 2017 Nov 1:0363546517741465.
4 Antosh IJ, Cameron KL, Marsh NA, Posner MA, DeBerardino TM, Svoboda SJ, Owens BD. Likelihood of return to duty is low after meniscal allograft transplantation in an active-duty military population. A Publication of The Association of Bone and Joint Surgeons®| CORR®. 2020 Apr 1;478(4):722-30.
5 Searle H, Asopa V, Coleman S, McDermott I. The results of meniscal allograft transplantation surgery: what is success?. BMC musculoskeletal disorders. 2020 Dec;21(1):1-9.
6 Erggelet C, Vavken P. Microfracture for the treatment of cartilage defects in the knee joint – A golden standard? J Clin Orthop Trauma. 2016 Jul-Sep;7(3):145-52. doi: 10.1016/j.jcot.2016.06.015.
7 Gracitelli GC, Moraes VY, Franciozi CE, Luzo MV, Belloti JC. Surgical interventions (microfracture, drilling, mosaicplasty, and allograft transplantation) for treating isolated cartilage defects of the knee in adults. Cochrane Database Syst Rev. 2016 Sep 3;9:CD010675.
8 Richter DL, Schenck RC Jr, Wascher DC, Treme G. Knee Articular Cartilage Repair and Restoration Techniques: A Review of the Literature. Sports Health. 2015 Oct 12. pii: 1941738115611350. [Epub ahead of print]
9 Campbell AB, Pineda M, Harris JD, Flanigan DC. Return to Sport After Articular Cartilage Repair in Athletes' Knees: A Systematic Review. Arthroscopy. 2015 Oct 30. pii: S0749-8063(15)00706-9. doi: 10.1016/j.arthro.2015.08.028.
10 Qi Y, Yan W. Mesenchymal stem cell sheet encapsulated cartilage debris provides great potential for cartilage defects repair in osteoarthritis. Med Hypotheses. 2012 Sep;79(3):420-1. Epub 2012 Jun 1.
11 Zhang L, Hu J, Athanasiou KA. The Role of Tissue Engineering in Articular Cartilage Repair and Regeneration. Critical reviews in biomedical engineering. 2009;37(1-2):1-57.