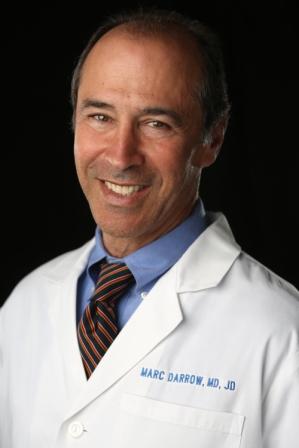 We receive many emails from patients who have undergone numerous spinal procedures. These people are in continued pain and are looking for help. Because of the complexities of spinal surgery, especially in patients with numerous procedures, this question, "can stem cell therapy help me with my failed back surgery diagnosis?" must be answered following a physical examination and consultation where realistic healing options can be discussed.
Many people who have a failed back surgery do not jump right back into another surgery. They jump back into the conservative care loop that sent them to spinal surgery in the first place. Following failed back surgery the patient may be sent to physical therapy, get epidural steroid injections, get cortisone injections, be prescribed stronger painkillers and anti-inflammatory medications before they are told that another surgery may be needed. When a person contacts our office looking for options to a second or even third spinal procedure we do want to help them because research has made it clear the more surgeries, the worse off the patient is. This was made clear to them by their own surgeons who also warned many of them that the revision surgery may not work either and may make them worse. Let's explore the research in support of that statement.
Patients at risk for failed back surgery syndrome?
A September 2022 paper  (10) looked at surgical outcomes of over 100,000 spinal surgery patients.
Results:
Of 102,047 patients who had lumbar fusion or decompression surgery (54% decompression procedures, 36% posterior fusions, and 8.9% anterior fusions) 5.4% of patients were diagnosed with failed back surgery syndrome within six months of the procedure, and 8.4% were diagnosed with failed back surgery syndrome within twelve months.
High rates of failed back surgery syndrome occurred in in the elderly (age group 70-74)
Among the surgical techniques, multi-level procedures had significantly higher rates of failed back surgery syndrome than single-level procedures, the highest being 10% in multi-level inpatient decompression procedures.
The more surgeries the worse off the patient
Some people will get benefit eventually from surgery. Some will not. Doctors, including those from the University of Bern in Switzerland published their research findings (1) on patients who had to undergo multiple spinal surgeries. When they examined patients 12 months after their last surgery they found that the more surgeries a patient had, the less likely they would have clinical success.
The Swiss doctors warned that when suggesting to patients further spinal surgeries, the patients needed to be advised that the outcome may not be good and that they, the patient, should set realistic expectations so as not to be discouraged by poor surgical outcomes.
Does having an MRI to help diagnose failed back surgery syndrome help? Should an MRI after surgery even be done?
A prepublication online December 2022 paper (9) writes: "Adequate treatment of failed back surgery syndrome is challenging, as its etiology is believed to be multifactorial and still not fully clarified. Accurate identification of the source of pain is difficult but pivotal to establish the most appropriate treatment strategy. Although the clinical utility of imaging in failed back surgery syndrome patients is still contentious, (debatable if having a post-surgical MRI is warranted, needed or even advised) objective parameters are highly warranted to map different phenotypes of failed back surgery syndrome and tailor each subsequent therapy. Although many imaging studies have been performed in failed back surgery syndrome patients, they are primarily focused on the preoperative setting or are not correlated with the patient's symptoms in order to assess whether failed back surgery syndrome was indeed present and, if so, what imaging could have offered in failed back surgery syndrome patients specifically. Therefore, more evidence concerning imaging in failed back surgery syndrome patients is warranted, particularly for determining the source of pain and planning of follow-up treatment."
The surgeons in this study are telling their fellow surgeons to warn their patients that the surgery will probably not help them as much as the patients may wish it would.
In a 2018 study from the Netherlands (2), surgeons recommended that doctors do not refer many patients to spinal surgery who:
Suffered from a degree of disability,
already had 2 or more previous spine surgeries,
psychosocial complaints, (the feeling of being unneeded, unwanted or burdensome)
or if the patients were over 50, because the likelihood for the majority of them is that the surgery will not be helpful.
In a recent study, doctors at Weill Cornell Medical College in New York and the Hospital for Special Surgery, (3) discussed with patients what their pre-surgery expectations were and later after the surgery, they asked them how did it turnout?
The average age of the patient group was was 56 years old and 55% were men. Improvement in pain was the major expectation of patients undergoing lumbar spine surgery.
Two years after surgery 11% of patients reported no improvement in pain, (1 out of 9)
28% reported a little to moderate improvement, (more than 1 out of 4)
In total from first two groups 40 % of the patients report no, little or moderate pain relief
44% reported a lot of improvement,
and 17% reported complete improvement.
This same warning is echoed in a recent study in the journal Pain Practice: (4)
The patient-physician encounter forms the cornerstone of every health service. However, optimal medical outcomes are often confounded by inadequate patient-physician communication. Therefore, it is crucial to address all components of the patient's pain experience, including beliefs and expectations.
"A number of controversial issues concerning the management of failed back surgery syndrome are regularly debated, but no clear consensus has been reached."
In a July 2019 (5) paper, spinal surgeons and neurosurgeons tried to come up with a program to help people with Failed Back Surgery Syndrome. They wrote: "A number of controversial issues concerning the management of failed back surgery syndrome are regularly debated, but no clear consensus has been reached. (On how to treat it). . . "Failed back surgery syndrome results from a cascade of medical and surgical events that have led to and left the patient with chronic back and radicular pain. This pain often remains refractory to sporadic management strategies for a considerable proportion of these patients. . . "
"the need for revision surgery declined but not because the first surgery was successful but because the second procedure was thought too risky"
Recent research published in the Journal of Bone and Joint Surgery (6) looked at the reasons and likelihood that a patient would need a second spinal surgery for stenosis. One thing that they noted was that the need for revision surgery declined but not because the first surgery was successful but because the second procedure was thought too risky.
In a recent study  (7) surgeons discussed treatment options for Failed Back Surgery Syndrome patients. One thing they discussed was in many cases revision or repair surgery were not viable options. They wrote:
"A significant number of lumbar post-surgical patients continue to suffer persistent pain and limited function and are termed to have "Failed back surgery syndrome" (FBSS). Treatments for FBSS may be generally categorized as physical therapy and exercise, medications, neuromodulation and re-operation. . . Evidence is weak for medications and re-operation, but strong for active exercise and interventional procedures such as adhesiolysis. (Surgery to removal scar tissue that resulted from the initial surgery).
When someone asks about stem cell therapy after spinal surgery, what do we answer?
We will get many emails from people suffering from back pain after numerous spinal surgeries. They ask one of two questions. First: "Can stem cells really help me?" Second: "Is there any research that stem cells can help me?"
There is not much by way of research on any conservative care options much less stem cell therapy. This is pointed out in a May 2021 updated in the medical publication Stat Pearls (8) :
"Therapies for the treatment of failed back surgery syndrome broadly split into conservative (physical therapy or medication) and aggressive (interventional or surgical) management. Conservative management should always be the first option before invasive techniques in patients without indications for emergency surgery.
Studies of conservative treatment specifically for failed back surgery syndrome are rare, and the studies that do exist are often contradictory. Common pharmacologic treatments include non-steroidal anti-inflammatory drugs (NSAIDs), opioids, anticonvulsants, and antidepressants. NSAIDs are commonly prescribed drugs for many different etiologies of lower back pain, for which they have been shown to have an advantage over placebo. While opioids are commonly used to treat chronic pain, evidence for their use in failed back surgery syndrome is generally weak, and the risk of dependence and resultant substance use disorder must be strong consideration before their use. As such these should be considered a treatment of last resort and undertaken in a multidisciplinary program. Small trials using anticonvulsants such as gabapentinoids or antidepressants in FBSS therapy have shown promising initial results, but long-term efficacy is undetermined."
They key to this 2021 updated on failed back surgery is that the little research there is, does not include much on stem cell therapy.
There has to be a realistic expectation of what stem cells can do and what they can't do. If there are issues of continued pain following a fusion surgery, stem cells may be effective in helping pain if there are issues with ligament and tendon instability causing segmental disease above and below the fusion. Stem cells may help strengthen the tendon/muscle attachments and help patients who suffer from continued spasms.
In situations where a laminectomy was performed, we would certainly explore the spinal ligaments as a possible cause of instability and pain.
Below are two links to my articles on treatment for failed back surgery. I continue this discussion in these articles:
In the video below is one of our back pain stem cell treatment options. Will stem cell therapy be effective in repairing damage to your spine? Please use the form below and contact me.
Do you have questions? Ask Dr. Darrow
Marc Darrow, MD. JD., discusses the treatment philosophy of the Darrow Stem Cell Institute. Transcript of video


A leading provider of stem cell therapy, platelet rich plasma and prolotherapy
11645 WILSHIRE BOULEVARD SUITE 120, LOS ANGELES, CA 90025
PHONE: (800) 300-9300 or 310-231-7000
References:
1 Zehnder P, Aghayev E, Fekete TF, Haschtmann D, Pigott T, Mannion AF. Influence of previous surgery on patient-rated outcome after surgery for degenerative disorders of the lumbar spine. Eur Spine J. 2016 Aug;25(8):2553-62.
2 van Hooff ML, van Dongen JM, Coupé VM, Spruit M, Ostelo RW, de Kleuver M. Can patient-reported profiles avoid unnecessary referral to a spine surgeon? An observational study to further develop the Nijmegen Decision Tool for Chronic Low Back Pain. PloS one. 2018 Sep 19;13(9):e0203518.
3. Mancuso CA, Reid MC, Duculan R, Girardi FP. Improvement in Pain after Lumbar Spine Surgery: The Role of Preoperative Expectations of Pain Relief. Clin J Pain. 2016 Mar 28.
4. Calpin P, Imran A, Harmon D. A Comparison of Expectations of Physicians and Patients with Chronic Pain for Pain Clinic Visits. Pain Pract. 2016 Mar 15. doi: 10.1111/papr.12428.
5 Gatzinsky K, Eldabe S, Deneuville JP, Duyvendak W, Naiditch N, Van Buyten JP, Rigoard P. Optimizing the Management and Outcomes of Failed Back Surgery Syndrome: A Proposal of a Standardized Multidisciplinary Team Care Pathway. Pain Res Manag. 2019 Jul 8;2019:8184592. doi: 10.1155/2019/8184592. PMID: 31360272; PMCID: PMC6644221.
6 Martin BI, Mirza SK, Comstock BA, Gray DT, Kreuter W, Deyo RA. Are lumbar spine reoperation rates falling with greater use of fusion surgery and new surgical technology? Spine 2007 Sep 1;32(19):2119-26.
7 Amirdelfan K, Webster L, Poree L, Sukul V, McRoberts P. Treatment options for failed back surgery syndrome patients with refractory chronic pain: an evidence based approach. Spine. 2017 Jul 15;42(1):S41-52.
8 Orhurhu VJ, Chu R, Gill J. Failed Back Surgery Syndrome. [Updated 2021 May 12]. In: StatPearls [Internet]. Treasure Island (FL): StatPearls Publishing; 2021 Jan-. Available from: https://www.ncbi.nlm.nih.gov/books/NBK539777/
9 Witkam RL, Buckens CF, van Goethem JW, Vissers KC, Henssen DJ. The current role and future directions of imaging in failed back surgery syndrome patients: an educational review. Insights into Imaging. 2022 Dec;13(1):1-5.
10 Stanton EW, Chang KE, Formanek B, Buser Z, Wang J. The incidence of failed back surgery syndrome varies between clinical setting and procedure type. Journal of Clinical Neuroscience. 2022 Sep 1;103:56-61.