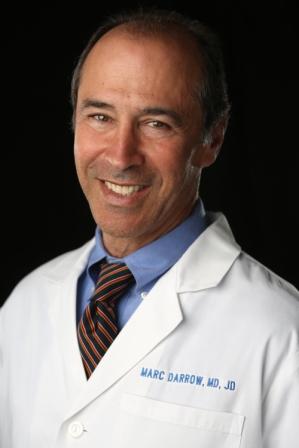 This is a Darrow Stem Cell Institute research article published in the Biomedical Journal of Scientific & Technical Research (BJSTR), July 2018. This article presents highlighted portions of that research. For the full article please visit this link.
You can ask me your questions about bone marrow concentrate (stem cell) injections by using the form below.
Cite this article: Marc Darrow, Brent Shaw BS. Treatment of Lower Back Pain with Bone Marrow Concentrate. Biomed J Sci&Tech Res 7(2)-2018. BJSTR. MS.ID.001461. DOI: 10.26717/ BJSTR.2018.07.001461. 4/6
Article abstract
Lower back pain can be a debilitating condition that is often caused by ligament and fascial sprains, and muscle strains.
Even though the diagnosis may be a herniated disc, facet arthropathy, degenerative disc disease, spinal stenosis, scoliosis, spondylosis, spondylolisthesis, or other pathology, we have found for the past twenty years, with thousands of successfully treated patients, that the actual pain generator may not even be noted in the diagnosis.
With the risk of adverse complications of surgery and ineffectiveness of epidural injections, bone marrow concentrate (BMC) offers a promising treatment to treat lower back pain. BMC contains mesenchymal stem cells that have the ability to differentiate into muscle, cartilage, and bone, in addition to releasing trophic factors that enhance tissue regeneration.
The four patients included in this study underwent at least one treatment of BMC injection to the entheses of muscles, fascia, and ligaments surrounding the lumbar spine.
At one-year follow-up all four patients experienced a decrease in resting and active pain. Patients also reported a mean 80% total overall improvement and were able to perform daily activities with less difficulty.
These encouraging results warrant further investigation of the full potential of BMC injections for lower back pain.
Spinal muscle strains and Spinal ligament sprains often neglected in lower back pain diagnosis
Muscle strains, ligament sprains, and muscle contusions account for up to 97% of Lower back in the adult population. Additionally, researchers state that spinal ligaments are often neglected compared to other pathology that account for lower back pain. This could be due to the overreliance of MRIs to guide physicians to correct diagnoses. Two studies illustrate that patients without symptomatic back pain displayed MRI abnormalities including degenerative disk changes [5,6]. Yet patients with these same diagnoses are recommended for surgery without a thorough understanding of their pain generator. Canadian researchers found that 55.7% of lumbar spine MRIs were considered inappropriate or of uncertain value to diagnosis [7].
Bone Marrow Concentrate (BMC) is a potential therapy to improve lower back patients' quality of life
BMC is a solution that contains many cytokines (cartilage building blocks) and growth factors but most notably contains platelets and mesenchymal stem cells (MSCs),
MSCs are adult multipotent stem cells that have the ability to differentiate into different cell types such, cartilage, bone, and muscle.
This is a promising solution to tissue regeneration including regeneration of muscles and ligaments
MSCs also secrete trophic factors which stimulates and has anti-inflammatory properties and have been shown to promote muscle healing and growth through myogenesis of muscle progenitor cells.
Recently, MSCs were injected into patients with degenerative disc disease with reported improvement in disc quality, pain, and quality of life variables [20,21,22].
The patients in the present study were injected with BMC into the muscles, fascia, and ligaments surrounding the lumbar spine. It has been well documented in literature that MSCs and platelets enhance tendon and ligament healing [14,23].
In patients who were diagnosed with ligament and fascial sprains,we hypothesize that we can reduce patients' low back pain by strengthening these anatomical areas.
Patient Case 1
---
The first patient was a 65 year-old male with a seven-year history of lower back pain.
His pain first occurred when he experienced intense cramping in his lower back while playing tennis.
At one point because of difficulty walking, he went to the emergency room.
The pain was most prevalent when running and sitting for extended periods of time.
A radiograph of his lumbar spine demonstrated narrowing at L5-S1 and L3-L4 as well as grade I spondylolisthesis, of L5 on S1. However, after physical examination, the physician diagnosed the patient with a lumbosacral sprain.

The patient had undergone physical therapy, chiropractic adjustments, massage, and acupuncture that provided minimal pain relief.
The lack of a conservative treatment had caused him to consider back surgery.
His baseline characteristics were:

resting pain of 2/10,
an active pain of 9/10,
and a functionality score of 20/40.
The patient underwent 2 BMC treatments in 21 days.
At short-term follow-up after the second treatment, the patient reported 60% total improvement, stating that he was in less pain and able to swim without difficulty. However, he continued to
experience occasional stiffness.
At the annual follow-up, patient reported a significant decrease in pain and was able to perform activities more easily.
His final resting and active pain levels were 1/10.
He reported 80% total overall improvement, with a functionality score of 33/40.
Patient Case 2
---
The second patient was a 37-year-old male with a two and half year history of lower back pain.
The patient had undergone chiropractic adjustments and massage therapy all of which provided only temporary relief.
He underwent 4 Platelet-Rich Plasma (PRP) injections at another private practice, a year prior to BMC injection. The PRP injections provided no relief.
It was then recommended that patient undergo surgery.
Radiographic imaging of the patient's lumbar spine demonstrated disc bulges at L3-L4, L4-L5, and L5-S1, in addition to mild bilateral facet joint and ligamentum flavum hypertrophy.
The pain was described as constant tightness that worsened when sitting for long periods or sleeping on his right side.
After palpation of his lower back, it was clear that the pain was generated from a lumbosacral sprain.

His baseline resting, and active pain were 4/10 and functionality score
was 28/40.
The patient underwent 2 BMC treatments in 37 days.
At the short-term follow-up after treatment, the patient reported a 60% overall improvement. He experienced increased flexibility, less pain, and was able to sleep better at night.
A follow up was given a year after the conclusion of treatment and the patient continued to experience 60% improvement.
His resting pain was 1/10, active pain was 2/10, and functionality was 32/40.
Case 3
---
The third patient was a 56-year-old male who had a two-year history of lower back pain.
The patient reported pain that was most prominent when sitting or lying on his stomach.
MRI of his lumbar spine demonstrated moderate L3-L4 central stenosis due to a broad based disc bulge and facet degenerative change with hypertrophy.
He underwent an epidural injection, physical therapy, and massage therapy none of which provided consistent pain relief.

His resting pain was 3/10, active pain was 6/10, and functionality score was 17/40 at baseline.
When our physician examined his lower back, the patient was diagnosed with a lumbosacral sprain.
The patient underwent four BMC treatments in a 146-day period.

He experienced a minor improvement after the first treatment, reporting only dull aches with less frequency and stretching his lower back reduced the pain.
After the third treatment, he reported improved ability to perform daily activities with less pain. At the short-term follow-up after the fourth treatment he experienced
the most symptomatic relief, reporting a 75% total overall improvement.
Another follow-up was administered approximately a year and half post-treatment, and his overall improvement increased to 90%.
Additionally, his resting pain was 0/10, his active pain was 2/10, and his functionality score increased to 34/40.
Case 4
---
The fourth patient was a 77 year-old female with a 20-year history of lower back pain, which had progressed with age.
The patient wore a back brace to attempt to reduce the stiffness and pain when standing or sitting for extended periods of time.
Radiographic assessment of her lumbar spine showed mild dextroscoliosis and mild narrowing of L1-L2, L3-L4 and moderately severe narrowing of L5-S1.

Her baseline resting and active pain prior to treatment was 1/10 and 5/10 respectively, and a 33/40 functionality score.
After physical assessment of her lower back, our physician determined her pain was generated from a lumbosacral sprain.
She had one BMC treatment and at first follow up two weeks after the injections, the patient experienced no pain or stiffness and reported 90% total improvement.
Approximately a year after treatment, she felt even better, and stated that she was able to perform aerobics and line dancing for an hour and a half a day with no pain.
She reported infrequent stiffness, but not as severe as it was prior to treatment. Her resting and active pain were 0/10 and functionality score was 39/40.
What did we learn from these case studies of low back pain treated with bone marrow concentrate
This is the first reported study treating low back with BMC injections to the ligaments, fascia, and muscles surrounding the lumbar spine. It is promising that at one-year follow-up, 100% of patients in this study experienced a decrease in resting and active pain in addition to performing daily activities with less difficulty.
All four patients experienced sustained or increased improvement at annual follow-up compared to short-term follow-up.
On average, patients reported:

80% decrease in resting pain,
78% decrease in active pain,
and a 41% increase in functionality score.

Additionally, patients reported a mean 80% total overall improvement following
treatment.
The two patients who considered surgery prior to BMC treatment no longer felt the need for it.
These results provide evidence that appropriately chosen patients with LBP may find relief with BMC injections.
Do you have questions? Ask Dr. Darrow


A leading provider of stem cell therapy, platelet rich plasma and prolotherapy
11645 WILSHIRE BOULEVARD SUITE 120, LOS ANGELES, CA 90025
PHONE: (800) 300-9300 or 310-231-7000
Stem cell and PRP injections for musculoskeletal conditions are not FDA approved. We do not treat disease. We do not offer IV treatments. There are no guarantees that this treatment will help you. Prior to our treatment, seek advice from your medical physician.Neither Dr. Darrow, nor any associate, offer medical advice from this transmission. This information is offered for educational purposes only. The transmission of this information does not create a physician-patient relationship between you and Dr. Darrow or any associate. We do not guarantee the accuracy, completeness, usefulness or adequacy of any resource, information, product, or process available from this transmission. We cannot be responsible for the receipt of your email since spam filters and servers often block their receipt. If you have a medical issue, please call our office. If you have a medical emergency, please call 911.
—1691