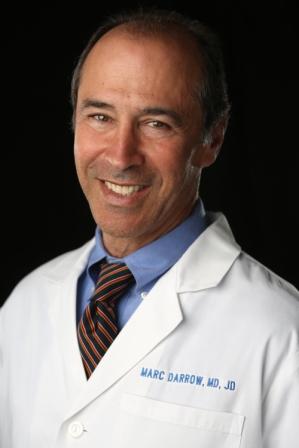 We see many patients following an ACL reconstruction surgery who continue to feel a "certain weakness" or a "looseness" in their knee they were not expecting following the surgery and the extensive rehab program they had gone through. Prior to the ACL surgery, most were made aware that there was a chance the graft would fail or that they would not be able to resume activities at the level that they wanted to. For most they had hoped that this would not be the case for them.
We will also be contacted by the parents of a high school age athlete who has already had the ACL reconstruction surgery with the hopes that the surgery will allow them to continue their high school and college sports career. These parents are now concerned that their son or daughter has complained about their knee giving way and a follow up MRI revealed "a high signal" or an image of some type of deficient in the ACL graft.
The problem of a "slightly loose" bone-patellar tendon-bone graft
People do have loose knees after ACL reconstruction. This is pointed out by a study from March 2021. (1)
"In spite of supposedly successful surgery, slight residual knee laxity may be found at follow-up evaluations after anterior cruciate ligament reconstruction (ACLR), and its clinical effect is undetermined."
In this study, 234 soccer, team handball, and basketball players undergoing ACLR using bone-patellar tendon-bone graft. Using various tests, players were divided into post-surgical groups of "tight" ACL and "slightly loose" ACL. What these researchers identified was that the tight graft people and the loose graft people, functioned about the same sports level. At least for a little while. What happened?
"The rate of return to pivoting sports was 74% among athletes with tight grafts and 70% among those with slightly loose grafts. Also, return to preinjury level of sports was similar between those with slightly loose and tight grafts (40% vs 48%, respectively), but median duration of the sports career was longer among patients with tight grafts: 6 years vs 2 years.
Five slightly loose grafts (28%) and 6 tight grafts (5%) were classified as failures after 2 years.
A slightly loose graft at 6 months after ACLR increased the risk of later ACL revision surgery and/or graft failure, reduced the length of the athlete's sports career, caused permanent increased anterior laxity, and led to an inferior Lysholm score (a test measuring knee function and pain symptoms)."
The researchers of this study pointed out the there was not much difference between what they considered a "slight loose" graft compared to a tight graft. To patients needing a second ACL reconstruction it made all the difference.
The problem of a loose ACL graft causing the need for a revision ACL reconstruction
A 2019 study (2) then examined a second or revision ACL surgery's ability to fix this looseness.
The study authors examined:
Patients who underwent primary and revision ACL reconstruction.
Inclusion criteria were: same patients who underwent primary hamstring tendons and revision bone-patellar tendon-bone autograft ACLR, no associated ligament injuries and no contralateral ACL injuries/reconstructions.
The cause of revision ACLR was graft rupture for all patients.
A total of 118 patients with primary and revision ACLR arthrometric laxity measurements were available.
The mean preoperative and postoperative anterior side-to-side difference values were not significantly different between primary and revision ACLR. However, primary ACLR showed a significantly higher frequency of postoperative anterior side-to-side difference difference  compared with revision ACLR.
Conclusions: "The findings of this study showed that anterior knee laxity is restored with revision bone-patellar tendon-bone autograft ACLR after failed primary hamstring tendons autograft ACLR, in the same cohort of patients. However, revision ACLR showed a significantly inferior functional knee outcome compared with primary ACLR. It is important for clinicians to inform and set realistic expectations for patients undergoing revision ACLR. Patients must be aware of the fact that having revision ACLR their knee function will not improve as much as with primary ACLR and the final postoperative functional outcome is inferior."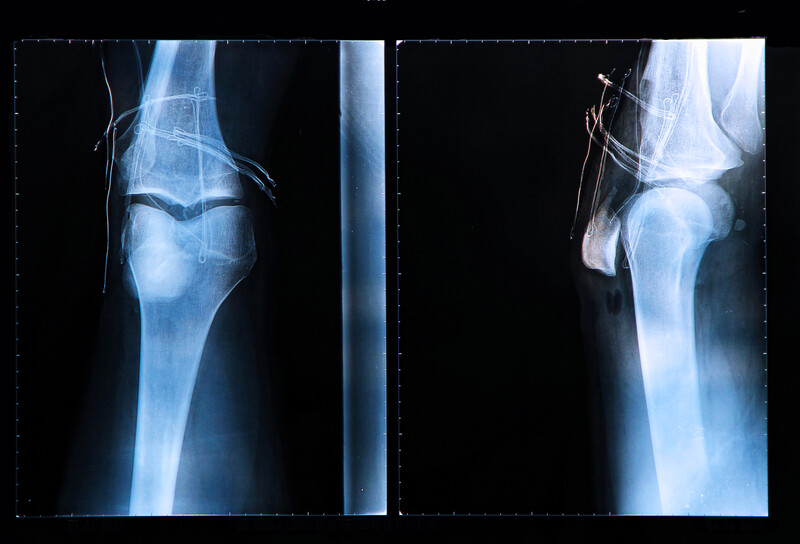 Revision ACL Reconstruction can fail because of a loose knee after ACL Reconstruction
A 2020 study (3) takes us all the way through the three stages, loose knee after ACL Reconstruction, ACL Reconstruction Revision, and ACL Reconstruction Revision Failure. The summary of this study states: "The most important finding of this study was that preoperative medial knee instability is a risk factor for revision ACL Reconstruction and should be adequately addressed at the time of revision ACL Reconstruction. This study demonstrates the largest revision ACL Reconstruction patient group with pre- and postoperative clinical examination data and a follow-up of 2 years published to date and it indicates that preoperative knee instability is an important factor for the treatment strategy of revision ACLR. Medial knee instability, high-grade anterior knee instability and increased posterior tibial slope are risk factors for failure of revision ACLR and should be addressed at the time of revision surgery.
So what are your options?
The ACL's main function is to keep the thigh and shin bones aligned within the knee. When the ACL graft is loose or the knee unstable, the reconstruction can fail. It may be possible however to strengthen the graft with regenerative injection therapies.
Our ACL treatment options can be found here in my article on ACL treatment options.
Ask Dr. Darrow


A leading provider of stem cell therapy, platelet rich plasma and prolotherapy
11645 WILSHIRE BOULEVARD SUITE 120, LOS ANGELES, CA 90025
PHONE: (800) 300-9300 or 310-231-7000
Stem cell and PRP injections for musculoskeletal conditions are not FDA approved. We do not treat disease. We do not offer IV treatments. There are no guarantees that this treatment will help you. Prior to our treatment, seek advice from your medical physician. Neither Dr. Darrow, nor any associate, offer medical advice from this transmission. This information is offered for educational purposes only. The transmission of this information does not create a physician-patient relationship between you and Dr. Darrow or any associate. We do not guarantee the accuracy, completeness, usefulness or adequacy of any resource, information, product, or process available from this transmission. We cannot be responsible for the receipt of your email since spam filters and servers often block their receipt. If you have a medical issue, please call our office. If you have a medical emergency, please call 911.
References
1 Lindanger L, Strand T, Mølster AO, Solheim E, Inderhaug E. Effect of Early Residual Laxity After Anterior Cruciate Ligament Reconstruction on Long-term Laxity, Graft Failure, Return to Sports, and Subjective Outcome at 25 Years. The American Journal of Sports Medicine. 2021 Mar 3:0363546521990801.
2 Cristiani R, Engström B, Edman G, Forssblad M, Stålman A. Revision anterior cruciate ligament reconstruction restores knee laxity but shows inferior functional knee outcome compared with primary reconstruction. Knee Surgery, Sports Traumatology, Arthroscopy. 2019 Jan;27(1):137-45.
3 Alm L, Krause M, Frosch KH, Akoto R. Preoperative medial knee instability is an underestimated risk factor for failure of revision ACL reconstruction. Knee Surg Sports Traumatol Arthrosc. 2020;10.1007/s00167-020-06133-y. doi:10.1007/s00167-020-06133-y
1137