Stem Cell therapy for back pain is starting to be one of the best ways to relieve back pain. People describe back pain in a variety of ways. Back pain can range from feeling like aching muscles to a shooting, burning, or stabbing sensation.
Furthermore, the pain may radiate down your leg or worsen when you bend, twist, lift, stand, or walk. It can feel so bad that it impairs your range of movement and has become one of the major causes of disability. In fact, it could have a huge impact on a person's socioeconomic status.
If you are looking for "stem cell treatment for back pain near me" Darrow Stem Cell Institute is here to help.
The Science of Stem Cell Therapy
Stem cells are considered the raw materials of your body. These cells generate all other cells with specific functions. Under the right conditions, whether in the body or a laboratory, stem cells will split apart to form more cells. These are known as daughter cells which will either become new stem cells or specialized cells.
They come out with a more specific function, such as blood cells, brain cells, heart muscle cells, or bone cells. There are no other cells in the body that have this natural ability to form new cell types.
How Do You Use Stem Cells Injection To Relieve Back Pain
Medical researchers are hoping that Stem Cells Injection may repair worn-out discs in the spine. A specialist would likely harvest your stem cells from your own bone marrow and reinject them.
A lot of experts, doctors included, say additional research is required before they can say whether the treatment offers genuine pain relief. Yet, there is research where the treatment appeared to be safe, Furthermore, there are no reports from the participants that their pain worsened after the procedure.
A spine center in China conducted a case report involving the treatment of chronic low back pain with Human Umbilical Cord Mesenchymal Stem Cell transplantation. HUC-MSC transplantation was used to treat two patients with chronic Discogenic low back pain. The back pain symptoms and lumbar function were assessed using an 11-point visual analog scale (VAS, 0 – 10) and the Oswestry Disability Index (ODI, 0 – 100). In both patients, pain and function improved immediately after transplantation.
During a two-year follow-up period, the VAS and ODI scores clearly decreased. The clinical results showed that transplantation of HUC-MSC is a promising alternative for treating chronic Discogenic low back pain.
Aside from Umbilical Stem Cell Therapy for back pain, one of the most common stem cell treatments is taken from bone marrow. Current treatments for chronic pain, such as inflammatory pain, neuropathic pain, and cancer pain, are inadequate and have serious side effects.
The study revealed that bone mesenchymal stem cells (BMSCs) have the potential to treat chronic pain. BMSCs are a diverse group of stromal cells found in the bone marrow that give rise to a variety of tissues throughout the body.
Stem Cells Injections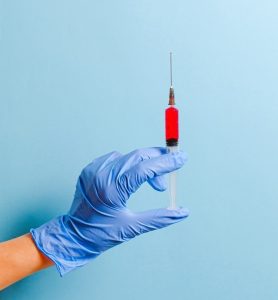 The procedure for stem cell injection begins with the extraction of bone marrow from the pelvis bone. This is the location of the stem cells that will be used in your treatment. These cells are then spun at high speeds to separate them from the rest of the bone marrow components. 
After the stem cells have been thoroughly prepared, they are injected directly into the damaged area. Most of the time, the injection is guided by ultrasound to ensure complete accuracy.
The entire procedure takes about an hour and can be completed in our office. This is quite a convenient option if you are looking for "Stem Cells Injection near me."
Does Stem Cell Work For Back Pain
Research done in 2017 has found that BMSCs can influence a wide range of physiological and pathophysiological processes. This includes immune and inflammatory responses, by secreting cytokines, chemokines, and trophic factors. The research reviews the immunomodulatory effects of BMSCs as well as the potential mechanisms of action.
Due to BMSC's ability to alter the inflammatory milieu, it has become an appealing treatment option for a variety of painful states. This includes inflammatory pain, neuropathic pain, and cancer pain. Many studies have found that BMSC can reduce pain in animal pain models.
Degenerative Disc Disease
The main cause of chronic low back pain is intervertebral disc degeneration. Chronic low back pain is one of the leading causes of disability and thus has a significant socioeconomic impact.
A meta-analysis of randomized controlled trials compared TDR to fusion in patients with single-level lumbar DDD at 5 years. Oswestry Disability Index (ODI) success, back pain scores, reoperations, and patient satisfaction were part of the outcomes. 
All analyses were carried out with the help of a random-effects model. Results were reported as relative risk (RR) ratios and mean differences (MDs). Sensitivity analyses were performed for various outcome definitions, as well as for high loss to follow-up and heterogeneity.
The meta-analysis found that for lumbar DDD, total disc replacement (TDR) is a viable alternative to fusion. Over time, it provides several clinical benefits that can benefit patients and reduce healthcare costs while posing no additional safety risks.
Although TDR is minimally invasive, the procedure is still carried out under general anesthesia. This means you will not be awake during the procedure and will have no memory of it once anesthesia is administered. As we know, anesthesia can have a few side effects. 
Elderly patients face a number of unique risks from anesthesia. Postoperative delirium, aspiration, urosepsis, adverse drug reactions, pressure ulcers, malnutrition, falls, and failure to return to ambulation are more common in elderly patients. Fortunately, there are other alternatives and this includes stem cell therapy. Intradiscal injection of Autologous bone marrow concentrate for the treatment of degenerative disc disease has been studied. 
The study involved a total of 26 patients with degenerative disc disease who were candidates for spinal fusion or total disc replacement surgery. They received 2ml autologous BMC injections into the nucleus pulposus of treated lumbar discs.
How Long Does Stem Cell Therapy Last For Back Pain
Out of 26, only six patients needed to proceed to surgery after three years. The remaining 20 patients improved their ODI and VAS scores on average. There were no complications from marrow aspiration or injection.
Patient satisfaction and improvement with this surgical option support further research into the therapy. This study demonstrates the safety and feasibility of intradiscal BMC therapy.
How Effective Is Stem Cell Therapy For Back Pain
The research above helps support the claim that Stem Cell Therapy for back pain works. On the topic of how effective stem cell therapy for back pain is, there is plenty of other research to support it.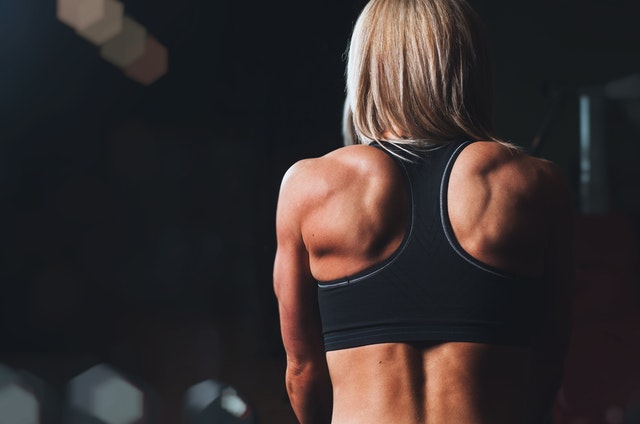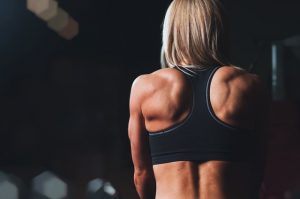 The Journal of Spine Surgery wrote further on this. Prior to being translated for clinical use, the effects of MSCs in delaying and even reversing the degenerative cascade in adult intervertebral discs (IVD) have been well documented. This was through several experimental studies using various animal models. The transplanted cells not only restored the cell population in degenerated IVDs, but they were also capable of producing ECM and aggrecan, resulting in an increase in IVD height.
Bone marrow, adipose tissue, muscle, and, more recently, umbilical cord have all been described as tissue sources. Stem cell therapy for discogenic low back pain is a promising non-surgical alternative for you. The stem cells used are either derived from the IVD itself (resident stem cells or primary cells) or from other pluripotent sources such as bone marrow or adipose tissue.
Does Stem Cell Therapy For Back Pain Work?
We need to have a realistic expectation of what stem cell therapy can do. There is a need to dig deeper with the person who contacted us to find out what is causing their pain.
For example, in the case of post-laminectomy pain, there are two possible reasons why the patient continues to suffer from back pain after this procedure. It is possible that the surgery did not address the underlying cause of the patient's discomfort. The surgery itself may have caused additional pain by causing structural damage.
Stem cell therapy may be beneficial in cases of tendon and muscle damage. In this case, we would examine the spine for tenderness and weakness in the muscle attachments/tendons and spinal ligaments. If these structures are damaged, regenerative injections such as platelet-rich plasma therapy or stem cell therapy (or both) can be used to treat them.
There must be a reasonable expectation of what these treatments can and cannot do. If there is persistent pain after surgery, stem cell and PRP treatments may be effective in relieving pain. This is especially if there is ligament and tendon instability causing spinal instability. Stem cells and PRP may help to strengthen tendon and muscle attachments and assist patients who have ongoing spasms.
Stem Cell Therapy For Back Pain Side Effects
The most common side effects of stem cell infusion are:
fevers

headaches

chills

flushing

nausea
These usually occur at the end of the infusion, which can last up to an hour. Intravenous fluids or medication can be given in some cases to help prevent or reduce these effects.
Also, when cells are removed from your body, there is a risk that they will be contaminated with viruses, bacteria, or other pathogens. It could cause diseases if they are reintroduced to the body. Cell manipulation by a clinic may disrupt their normal function, including those that control cell growth.
This is why it is important to only go to the experts like what we have at Darrow Stem Cell Institute with a proven track record for your stem cell therapy.
Success Rate Of Stem Cell Therapy For Back Pain
At Darrow Stem Cell Institute, we conduct all the necessary research to provide you with the best care. With the risks of surgery and the ineffectiveness of epidural injections, BMC is a promising treatment for lower back pain. BMC contains MSC, which can differentiate into muscle, cartilage, and bone, as well as release trophic factors that promote tissue regeneration.
The four patients in the study we conducted had at least one BMC injection to the entheses of muscles, fascia, and ligaments surrounding the lumbar spine.
At the one-year follow-up, all four patients had less resting and active pain. Patients also reported an average of 80% total improvement and improved ability to perform daily activities. These encouraging findings call for more research into the full potential of BMC injections for lower back pain.
Another study talks about a 77-year-old female with a 20-year history of lower back pain that had worsened with age. When standing or sitting for long periods of time, the patient wore a back brace to try to reduce stiffness and pain. 
Her lumbar spine radiographs revealed mild Dextroscoliosis (a sideways curve) and L1-L2 narrowing is mild, L3-L4 narrowing is moderate, and L5-S1 narrowing is severe. Prior to treatment, her resting and active pain levels were as follows: 1/10 for resting and 5/10 for active, with a functionality score of 33/40. 
Finally, a 65-year-old male with a seven-year history of lower back pain underwent 2 BMC treatments in 21 days. In this case study, The patient received two BMC treatments. His pain began when he felt intense cramping in his lower back while playing tennis. He went to the emergency room once because he was having trouble walking.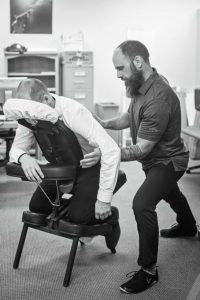 The pain was most intense when running or sitting for long periods of time. A lumbar spine radiograph revealed narrowing at L5-S1 and L3-L4, as well as a grade I spondylolisthesis of L5 on S1. He was diagnosed with a lumbosacral sprain after a physical examination.
Physical therapy, chiropractic adjustments, massage, and acupuncture had all provided minimal pain relief for the patient.
He was considering back surgery due to the lack of conservative treatment. His baseline characteristics were as follows: 2/10 for resting pain, 9/10 for active pain, and 20/40 for functionality.
This is when the patient made the decision to undergo stem cell therapy. He received two BMC treatments in 21 days. During the short-term follow-up after the second treatment, the patient reported a 60% total improvement. According to him, he was in less pain and could swim without difficulty. He did, however, continue to have occasional stiffness.
Fortunately, at the annual check-up, the patient reported a significant reduction in pain and an improved ability to perform activities. His final resting and active pain levels were both one out of ten. He reported a total improvement of 80% and a functionality score of 33/40.
Stem Cell Therapy For Back Pain
Chronic low back pain is a major cause of disability and thus has a significant socioeconomic impact. The most common cause of chronic low back pain is intervertebral disc degeneration.
Don't let yourself needlessly endure pain. If you are searching for "Stem Cell Therapy for back pain near me" fill out the form below and let our group of experts help you.
References:
1. Guo, W, et.al., (2011), Bone Marrow Stromal Cells Produce Long-Term Pain Relief in Rat Models of Persistent Pain, https://stemcellsjournals.onlinelibrary.wiley.com/doi/10.1002/stem.667
2. Murphy, M., et. al., (2017), Autologous bone marrow concentrate intradiscal injection for the treatment of degenerative disc disease with three-year follow-up, https://link.springer.com/article/10.1007/s00264-017-3560-9