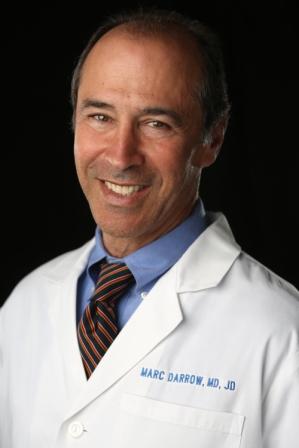 Research: Realistically 9 to 30% of patients do not return to work after knee replacement
Before I begin, let me state that some people get great benefits from total or partial knee replacement. But not everyone is convinced it will be of great benefit to them or realizes the expectation they had going into knee replacement that they would come out with a pain-free knee with increased mobility. Some people are willing to wait months for their knee replacement, some people try to avoid the knee replacement because they have a lot of concerns about lengthy rehabilitation, down time, ability to return to work or some type of sport and the possibility that something can go wrong. Some people get the knee replacement because they think everything will go right.
New and concerning research is out about how quickly someone getting a total knee replacement is able to return to work.
The research (12) says that an increasing number of patients in the working population are undergoing total knee replacement for end-stage osteoarthritis. The timing and success of their return to work is becoming increasingly important for this group of patients, with social and economic implications for patients and their employers.
The concern is that patients have a limited understanding of the realistic variables that determine the ability to return to work. In other words – they think they can get back to work sooner than they will actually be able to.
In speaking with knee-replacement patients, the researchers found that the patients had a great deal of concern, primarily involving these three factors:
The time delay in getting the surgery (i.e., being on a long waiting list)
Limited and often inconsistent advice from health care professionals regarding when they would be able to return to work
The absence of rehabilitation that would optimize recovery and facilitate the return to work
The patients felt that all of these factors contributed to potential delays in a successful return to work
"Not what I expected"
In January 2020,(1) doctors in Sweden produced an ambitious study to try to understand why a patient was not happy with their knee replacement when there were no obvious reasons that they should be. Especially when the surgery went without complication and was considered successful.
Here are some of the problems the patient reported and how it hindered them in their daily routine or trying to get back to work.
Participants experienced "Pain and stiffness." For some, problems did not improve during the first year as expected. The longer the time the participants continued with these complaints the more they felt frustration and wondering about the success of surgery.
In the beginning, disappointment was expressed over insufficient pain relief, the fact that medication could not soothe the postoperative pain, and that it did not subside in the first few months. The participants described how disturbed they were with the continual pain, and said that the pain was sometimes so intense that they were unable to do their knee exercises.
Despite the preoperative information that pointed out the likely extent and duration of the postoperative pain, which could be expected to last up to 1 year from the index surgery, some were discontented due to having experienced continued pain for a long time. Pain at night and at rest was described as uncomfortable and worrisome. The participants described discomfort that encompassed the whole knee. The onset of new pain when performing their usual activities and movements created frustration.
Discontentment with annoying and long-lasting stiffness was another experience often mentioned by the participants. They expressed their disappointment over not being able to bend and straighten the knee as expected, and said that their knee joint did not feel the same as before.
Difficulties performing normal daily activities included standing to wash dishes, vacuum cleaning, cutting the grass, working in the garden, driving a car, or performing their jobs; symptoms that were mentioned as obstacles in performing these activities were pain, stiffness, swelling, weakness in the leg, and not being able to trust the knee.
Patients also expressed disappointment with their inability or difficulty in performing their favorite recreational activities, such as biking, dancing, hunting, fishing, playing golf, skiing, hiking, swimming, and playing with their grandchildren.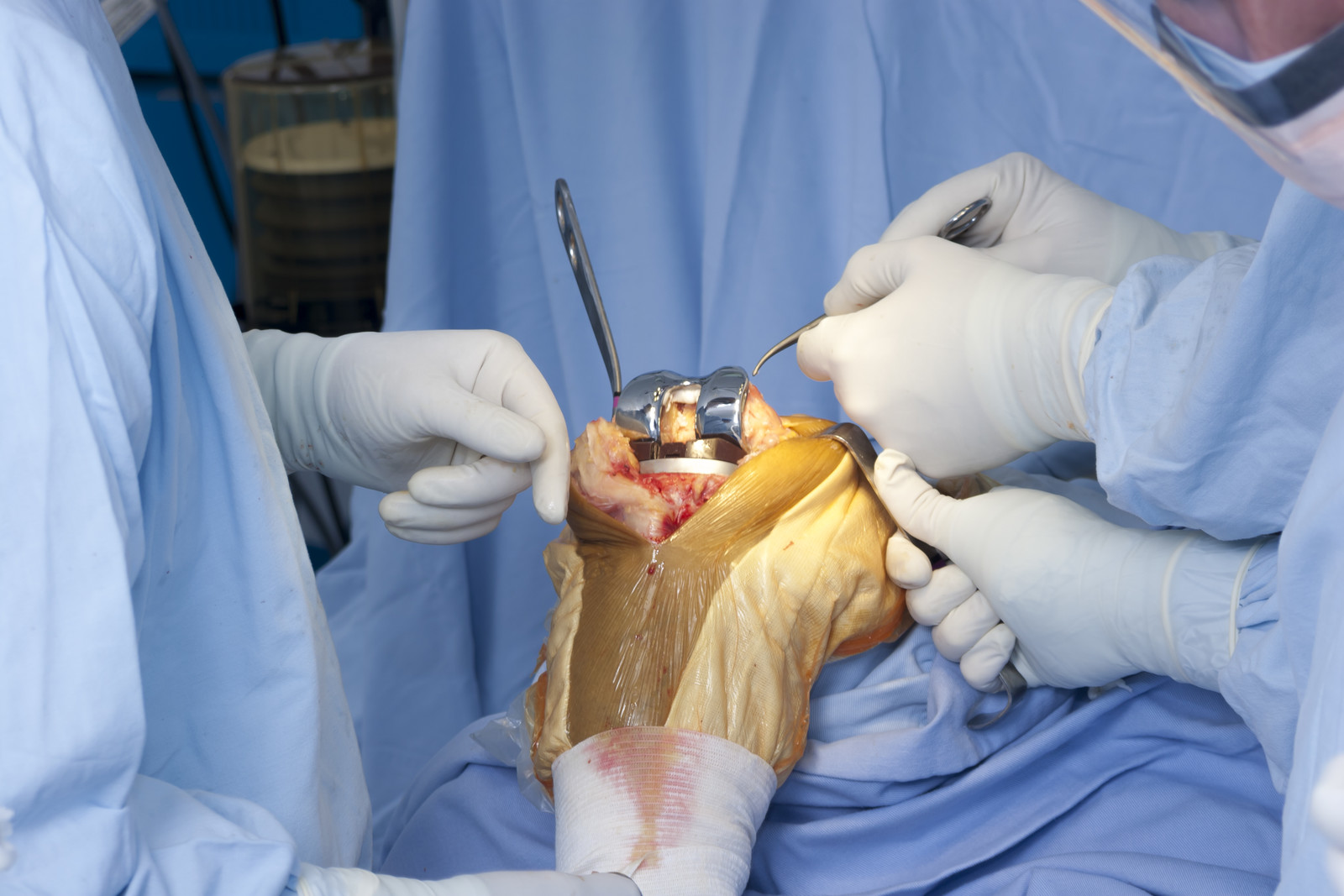 Examining patients who were of "working age," and needed a knee replacement. What happened?
In this January 2019 study (2) examining patients who were of "working age," that were being recommended to knee replacement surgery, doctors assessed when knee replacement patients returned to work and if they return to normal hours and duties. They also wanted to identify which factors influence postoperative return to work. These researchers were looking to answer their own hypothesis that there is no difference in time of return to work between the different types of surgery (partial or total), and no difference in time of return to work based on the physical demands of the job the patient wanted to return to.
Patients examined were less than 65 years who had undergone unilateral primary total hip replacement, total knee replacement, or medial unicompartmental knee replacement. We will look at the results here of the knee replacement patients.
31 patients had total knee replacement, and 27 had undergone partial knee replacement.
Of all patients 91% patients returned to work.
8.6% patients did not:

4.3% retired,
2.6% reported physical health reasons.
1.7% had been made redundant or replaced at their job.

Patients returned to work after (average) 7.7 weeks (total knee replacement), and 5.9 weeks (partial knee replacement).
Time of return to work was not significantly influenced by type of surgery.
Rehabilitation, desire, and necessity promoted return to work. Pain, fatigue and medical restrictions impeded return to work.
"15 to 30% of patients do not return to work"
In an earlier study from 2017, (3) researchers made this assessment: 15 to 30% of patients do not return to work
"Total knee arthroplasty (replacement) is an effective intervention for people with osteoarthritis. However, 15 to 30% of patients do not return to work, and studies frequently fail to provide an explanation of what may lead to work disability. . . "
Study 3: Why 46 patients did not return to work and 121 did
In a study of 167 patients who were employed at the time of their total knee replacement surgery, researchers wanted to know why 46 patients did not return to work and 121 did. (4)
The average age of the 167 patients was 60 at the time of the surgery
More than half of these patients had significant weight problems, 58% being obese
Thirty-one percent of the patients believed that their type of work is what caused them to need a knee replacement
46 patients did not return to work because:
Eight patients had problems related to the knee replacement.
Seven patients reported other medical issues that prevented them from working.
Thirty-one simply opted for retirement.
The average time back for those who did return to work?
8 returned to work within 1 month
50 between 1 and 3 months
43 within 3–6 months
and 20 after 6 months.
How about sports?
We see many active patients who are not convinced a joint replacement will help them return to their game. German researchers see the same type patients. In a study, the doctors from the University Medical Center Hamburg-Eppendorf echoed what we see here (5):
"An increasing number of physically active patients not only need to know if they will basically be able to engage in sports after undergoing replacement. They also would like to know whether or not they will be able to resume their preoperative activity levels."
The doctors collected data on patients considering hip, knee and shoulder replacement: These are the questions they wanted to answer for these patients.
What is the impact of physical activity on an the replacement?
What level of sports can be achieved after a joint replacement?
What types of sport are recommended for patients replacement?
Here are the answers they came up with:
The commonly known recommendation to exercise low-impact sports such as hiking, swimming, cycling or golf at a moderate intensity remains valid for all types of prostheses in all joints.
Having undergone total hip or knee arthroplasty, most patients with a high preoperative activity level return to sports after 3-6 months, albeit with a clear tendency to lower intensity and a shift from high-impact to low-impact sports.
There is a significant discrepancy between previous expert recommendations and the actual activity levels that may be achieved after the implantation of a joint prosthesis.
To be clear, you can return to sport but at a compromised level. Including golf:
There are not many research papers on knee replacement and a return to golf following the procedure. This is somewhat confusing and surprising as knee replacement is one of the most performed elective surgeries and golf is one of the most popular sports in the age demographic (55-70) typically needing the procedure and golfer's are always looking to improve their game. Certainly one of the most assuring pieces of research that a golfer with bad knees can review is the one that says you can return to the course and play great. Yet this type of paper is lacking in the medical literature.
There is new research confirming that many patients who are considering total knee replacement are concerned with their ability to return to golf postoperatively as well as the effect that surgery will have on their game. (6) In the cited paper, the researchers suggest that it should be okay for golfers to return to the game.
For golfers considering knee replacement, their concern is not being able to play. This can be suggested in the medical literature they receive as patient education.
"Excessive internal-external rotations generated from the top of the backswing to the end of the follow-through could contribute to accelerated polyethylene wear . . .stationary cycling is recommended rather than playing golf for patients following a knee replacement who wish to remain physically active." (7)
How many golfers want to hear that they should ride a stationary bike rather than be on the course? For those patients who took the chance on returning to the game, many choose to ride the cart.
"(In golfers), total knee arthroplasty reliably relieved pain that had been previously experienced while golfing, and increased or maintained this group's enjoyment of playing golf. However, 86% of these patients reported using a cart while golfing . . ." (8)
Many golfers will go to great expense and effort to shave a stroke or two off their game. Yet the last thing many will do is visit the doctor to have their knee pain remedied for fear that surgery will be the only option.What about stem cells?
Physical therapists may have an explanation
A February 2022 survey of patients and physical therapists (11) offered a possible explanation as to post-surgical "failure" of follow up care. In this case why patients may have not had successful physical therapy. The summary points of this research are:
Unrealistic expectations of recovery
Physical therapists reported patients often do not receive adequate information about the recovery process after surgery which can lead to unrealistic expectations. Some physical therapists felt these unrealistic expectations can demotivate patients resulting in less patient effort and engagement in rehabilitation.
Physical therapists believed that they were trying to help patients who should have not have the knee replacement in the first place
In some cases, physical therapists believed certain patients should not have had surgery due to their health condition or physical limitations, as this sets the patient up for failure during recovery.
The patient was not prepared for the amount of work needed to recover
Physical therapists reported that they believed some patients were not prepared for the length of the recovery process or its demands. That some patients had no idea how extensive recovery may be when going into surgery and that their surgical team does not inform them of this.
In this paper one physical therapist wrote: "I think with the chronic pain piece and my background, the words that you use are really very important. If a provider says something like—if a doctor says something like, "We're going to do this surgery and you're going to be just fine," then they might not realize the amount of work they have got to put into the rehab after the fact."
The summary of this study suggested that to improve post-recovery 
Physical therapists should consider using a "flexibility within fidelity" approach to treatment protocols, treatments and patient goals which emphasize the patient's home environment and function in daily life, and preoperative consultations to reduce patients' postoperative uncertainty and facilitate improved communication and continuity during care transitions.
So what are my options?
In our office we like to present non-surgical options. We have been very fortunate over the years to have helped many people avoid a knee replacement. Can we help everyone? No. Can we help you? We would need to explore your candidacy for treatment. You can use the form below to contact me.
Here are links to our articles on options.
Do you have questions? Ask Dr. Darrow


A leading provider of stem cell therapy, platelet rich plasma and prolotherapy
11645 WILSHIRE BOULEVARD SUITE 120, LOS ANGELES, CA 90025
PHONE: (800) 300-9300 or 310-231-7000
References:
1 Mahdi A, Svantesson M, Wretenberg P, Hälleberg-Nyman M. Patients' experiences of discontentment one year after total knee arthroplasty- a qualitative study. BMC Musculoskelet Disord. 2020 Jan 14;21(1):29. doi: 10.1186/s12891-020-3041-y. PMID: 31937282; PMCID: PMC6961288.
2 McGonagle L, Convery-Chan L, DeCruz P, Haebich S, Fick DP, Khan RJ. Factors influencing return to work after hip and knee arthroplasty. Journal of Orthopaedics and Traumatology. 2019 Dec 1;20(1):9.
3 Maillette P, Coutu MF, Gaudreault N. Workers' perspectives on return to work after total knee arthroplasty. Annals of physical and rehabilitation medicine. 2017 Sep 1;60(5):299-305.
4 Kuijer PP, Kievit AJ, Pahlplatz TM, Hooiveld T, Hoozemans MJ, Blankevoort L, Schafroth MU, van Geenen RC, Frings-Dresen MH. Which patients do not return to work after total knee arthroplasty?. Rheumatology international. 2016 Sep 1;36(9):1249-54.
5. Oehler N, Schmidt T, Niemeier A. Total Joint Replacement and Return to Sports. Sportverletz Sportschaden. 2016 Dec;30(4):195-203. Epub 2016 Dec 16.
6 Papaliodis DN, Photopoulos CD, Mehran N, Banffy MB, Tibone JE. Return to Golfing Activity After Joint Arthroplasty. Am J Sports Med. 2016 Apr 26. pii: 0363546516641917. [Epub ahead of print]
7 Hamai S, Miura H, Higaki H, Shimoto T, Matsuda S, Okazaki K, Iwamoto Y. Three-dimensional knee joint kinematics during golf swing and stationary cycling after total knee arthroplasty. J Orthop Res. 2008 Dec;26(12):1556-61. doi: 10.1002/jor.20671.
8 Jackson JD, Smith J, Shah JP, Wisniewski SJ, Dahm DL. Golf after total knee arthroplasty: do patients return to walking the course? Am J Sports Med. 42009 Nov;37(11):2201-4. doi: 10.1177/0363546509339009. Epub 2009 Aug 14.
9 Mithoefer K, Peterson L, Zenobi-Wong M, Mandelbaum BR. Cartilage issues in football—today's problems and tomorrow's solutions. British Journal of Sports Medicine. 2015;49(9):590-596. doi:10.1136/bjsports-2015-094772.
10 Kopka M, Bradley JP. The Use of Biologic Agents in Athletes with Knee Injuries. J Knee Surg. 2016 May 20. [Epub ahead of print]
11 Graber J, Lockhart S, Matlock DD, Stevens‐Lapsley J, Kittelson AJ. "This is not negotiable. You need to do this…": A directed content analysis of decision making in rehabilitation after knee arthroplasty. Journal of Evaluation in Clinical Practice. 2022 Feb;28(1):99-107.
12 Bardgett M, Lally J, Malviya A, Deehan D. Return to work after knee replacement: a qualitative study of patient experiences. BMJ Open.2016;6:e007912. doi:10.1136/bmjopen-2015-007912.
2487