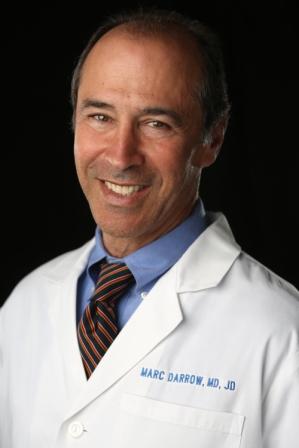 Throughout this website you read about our clinical observations surrounding the use of bone marrow derived stem cells in the treatment of degenerative joint, tendon, ligament, and spine disease. Often we will get questions concerning umbilical cord cells and how do they compare. This article is for information only on the use of umbilical cord blood products.
A paper published in October 2018 in the journal Regenerative Medicine (1) wrote of the possible benefits of "umbilical cord blood-derived cellular product" in helping people with osteoarthritis. Here are excerpts from that paper:
"Stem cell-based therapy for the treatment of orthopedic diseases is arguably one of the most remarkable developments in the field of regenerative medicine. A better understanding of Mesenchymal stem cell biology and identification of Mesenchymal stem cells in (umbilical) cord blood have added umbilical cord blood to the sources of stem cells used for treatment of nonhematopoietic diseases."
In that same study, the researchers noted: "the data conclusively establish that (umbilical cord blood) is enriched in cytokines (proteins that communicate commands to stem cells) and growth factors that play an important role in bone regeneration and repair."
Research on umbilical cord blood derived cells in knee osteoarthritis
In the Chinese journal of reparative and reconstructive surgery, (2) doctors reported on the effects of umbilical cord blood cell therapy on their patients. Here are the learning points of their study:
Between January 2015 and January 2016, 36 patients with moderate or severe degenerative knee osteoarthritis were randomly divided into 2 groups of 18 patients each.
Intra-articular injection of human umbilical cord stem cell suspension was performed once a month for 2 times as a course of treatment in the cell treatment group; sodium hyaluronate by intra-articular injection was used once a week for 5 times as a course of treatment in the control group.
All patients of 2 groups received a course of treatment.
The patients were followed up for 6 months.
In the umbilical cord cell treatment group, standardized pain and function scores at 2-6 months after treatment were significantly better when compared with scores before treatment, and no recurrence of knee pain was observed during follow-up.
The standardized pain and function scores at 1 and 2 months after treatment between 2 groups were similar but the scores of the cell treatment group were significantly better than those of the control group at 3 and 6 months.
Conclusion: Human umbilical cord blood (or derived) cells can significantly improve the joint function and quality of life for patients with degenerative knee osteoarthritis. It takes effect after 1 month and the treatment effect can be sustained for 6 months.
A December 2018 study in the medical journal Stem cells translational medicine (3) examined single versus multiple umbilical cord blood stem cell treatments in patients suffering from knee osteoarthritis.
The patients in this study either:
Received hyaluronic acid injections at the baseline of the study and at 6 months.
Received a single-dose umbilical cord blood stem cell treatment at baseline.
Received two umbilical cord blood stem cell treatments at baseline and 6 months.
Clinical scores and magnetic resonance images (MRIs) were assessed throughout the 12 months follow-up.
No severe adverse events were reported.
Only umbilical cord blood stem cell treatment patients experienced significant pain and function improvements from baseline.
Patients reached significantly lower levels of pain in the two umbilical cord blood stem cell treatment group as compared with the hyaluronic acid injection group.
Repeated umbilical cord blood stem cell treatment is safe and superior to hyaluronic acid injections in knee osteoarthritis at 1-year follow-up.
The controversy surrounding umbilical cord blood cell therapy
There are no results from long-term, large scale, prospective clinical trials evaluating the safety and efficacy of stem cell therapy in any diseases and there is no guarantee of safety or efficacy.
Do you have questions? Ask Dr. Darrow about your knee pain


A leading provider of stem cell therapy, platelet rich plasma and prolotherapy
11645 WILSHIRE BOULEVARD SUITE 120, LOS ANGELES, CA 90025
PHONE: (800) 300-9300 or 310-231-7000
Stem cell and PRP injections for musculoskeletal conditions are not FDA approved. We do not treat disease. We do not offer IV treatments. There are no guarantees that this treatment will help you. Prior to our treatment, seek advice from your medical physician. Neither Dr. Darrow, nor any associate, offer medical advice from this transmission. This information is offered for educational purposes only. The transmission of this information does not create a physician-patient relationship between you and Dr. Darrow or any associate. We do not guarantee the accuracy, completeness, usefulness or adequacy of any resource, information, product, or process available from this transmission. We cannot be responsible for the receipt of your email since spam filters and servers often block their receipt. If you have a medical issue, please call our office. If you have a medical emergency, please call 911.
References
1 Sane MS, Misra N, Mousa OM, Czop S, Tang H, Khoo LT, Jones CD, Mustafi SB. Cytokines in umbilical cord blood-derived cellular product: a mechanistic insight into bone repair. Regenerative medicine. 2018 Oct 22;13(8):881-98.
2 Park YB, Ha CW, Lee CH, Yoon YC, Park YG. Cartilage Regeneration in Osteoarthritic Patients by a Composite of Allogeneic Umbilical Cord Blood-Derived Mesenchymal Stem Cells and Hyaluronate Hydrogel: Results from a Clinical Trial for Safety and Proof-of-Concept with 7 Years of Extended Follow-Up. Stem Cells Transl Med. 2016;6(2):613-621. (1025)
3 Wang Y, Jin W, Liu H, Cui Y, Mao Q, Fei Z, Xiang C. CURATIVE EFFECT OF HUMAN UMBILICAL CORD MESENCHYMAL STEM CELLS BY INTRA-ARTICULAR INJECTION FOR DEGENERATIVE KNEE OSTEOARTHRITIS. Zhongguo xiu fu chong jian wai ke za zhi= Zhongguo xiufu chongjian waike zazhi= Chinese journal of reparative and reconstructive surgery. 2016 Dec;30(12):1472-7.