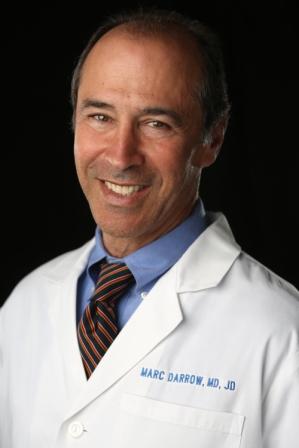 In recent years doctors have found that by utilizing the growth factors found in the blood (specifically the platelets), a physician can activate stem cells already in the skin to grow new, younger-appearing skin.
Key points:
PRP injections can increase youthful skin thickness and elasticity
PRP injections can reduce yellowish skin appearance
PRP injections can lessen appearance of wrinkles
PRP injections have been by orthopedic surgeons for use during and after surgery. It has been used by physicians and clinics (such as ours) to help people rebuild damaged joints without surgery.
PRP injections have been used by plastic surgeons and wound specialists to help repair skin damage.
PRP treatments involve collecting a small amount of your blood and spinning it in a centrifuge to separate the platelets from the red cells. The collected platelets are then injected back into the injured area or areas of skin where treatment is being performed to stimulate healing and regeneration. The platelets of your blood act as wound and injury healers.
This video will explain the procedure
There has been a lot of research suggesting how PRP works on damaged skin and wrinkles. A September 2017 study in the Aesthetic surgery journal (1) found that after an injection of PRP (Platelet Rich Plasma, see video below), doctors observed an increase of reticular dermis thickness (the lower of the two layers of the dermis (skin)). This thickening of the skin was caused by deposition of elastic fibers (the stuff of skin elasticity) and collagen, with a fibrotic aspect (skin regeneration). The researchers concluded: "PRP injection could lead to trophic (bringing blood) alteration of the skin and the precocious (premature) aging process."
How does it work?
An April 2020 study (2) examined 30 healthy females who were recruited for PRP treatment. A total of 3 autologous PRP injections were administered to each patient with 15-day intervals between injections. The effects of PRP injections were evaluated. The results of treatment showed that PRP treatment improved skin quality in the participants. In addition, results showed that wrinkles, texture and pores were decreased in the PRP groups. Collectively, it was demonstrated that PRP treatment helped reverse certain factors that would cause premature skin again by regulating the breakdown of collagen.
A June 2017 study (3) found that Platelet-rich plasma (PRP) induced a reduction in the manifestations of skin aging, including an improvement in wrinkles and elastosis (yellowish skin). In this research, doctors found that PRP provides growth factors that stimulate fibroblast activation (cells that start collagen production) and induce the synthesis of collagen and other components of the extracellular matrix. (The extracellular matrix is scaffold that collagen builds itself on.) The study focused on 18 women average age 49 years old. The studies findings include:
PRP increased the number of fibroblasts,
PRP increased blood vessels in the skin
PRP increased collagen density in the skin
PRP produced significant improvements in wrinkle and elastosis and photoaging scoring scales.
A 2020 paper in The Journal of clinical and aesthetic dermatology (4) also connected the ways PRP can heal skin by suggesting: "Skin aging results in wrinkles, coarseness, pigmentation, and loose skin. PRP can induce remodeling of the extracellular matrix (The extracellular matrix  is the largest component of normal skin. It is a gel-like matrix produced by the cells. In rebuilding the skin, collagen cells would excrete this gel to form a matrix with other collagen cells, creating a "basement" for new skin cells to build on). This increases the expression of matrix metalloproteinases to remove photodamaged extracellular matrix components and stimulates the proliferation of dermal fibroblast and synthesis of collagen."
What does this mean? Published in the Journal of Cosmetic Dermatology, (5) Egyptian physicians say that your own blood platelets can make your face look younger by attacking your wrinkles.
In this study 20 patients with different types of facial wrinkles were tested. All subjects received a single PRP intradermal injection and were clinically assessed before and after treatment for a period of 8 weeks using various testing scores including the Wrinkle Severity Rating Scale (WSRS).
The most significant results were with younger subjects that have mild and moderate wrinkles of the nasolabial folds.
Side effects of PRP treatment were minimal to mild and with excellent tolerability.
CONCLUSION: "Single PRP intradermal injection is well tolerated and capable of rejuvenating the face and producing a significant correction of wrinkles especially the NLFs."
At Cairo University, also publishing in Journal of Cosmetic Dermatology, (6) doctors found that PRP injections yielded significant improvement regarding skin turgor (appearance of plumpness from hydration) and overall vitality. For patients showed positive results for epidermal and dermal thickness.
In Italy, doctors found Platelet Rich Plasma to be an emerging treatment in dermatology for skin rejuvenation. In their study (7), twelve patients underwent 3 sessions of PRP injection at 1-month intervals. Clinical and patient evaluation showed improvement of skin texture. Skin gross elasticity, skin smoothness parameters, skin barrier function, and capacitance were significantly improved.
Periorbital dark circles, periorbital wrinkles, and nasolabial folds
A paper from 2021 (8) looked at 30 female patients who were injected with PRP in two sessions at 3 month interval. In 3 and 6 months follow-ups respectively, moderate to excellent improvement was seen in:
periorbital dark circles

periorbital wrinkles

nasolabial fold

and skin rigidity
The study concluded: "Face rejuvenation with PRP is a promising and noninvasive technique with best results observed in improving periorbital dark circles and wrinkles."
Dark circles
A paper published in the Journal of cosmetic dermatology (9) offered an assessment of platelet-rich plasma (PRP) on infraorbital dark circles and crow's feet wrinkles.
Ten participants with an average age of 41 years were treated in a single session with intradermal injections of 1.5 mL PRP in the tear trough area and crow's feet wrinkles on each side.

The improvement in infraorbital color homogeneity (reduction of dark circles) was statistically significant

Platelet-rich plasma may have the potential to improve infraorbital dark circle in terms of color homogeneity of the region, though this remains to be proven using larger, controlled studies using multiple injections.
This is not a new idea, 2003 research suggested PRP's growth factors could repair sun damaged skin.
In 2003, doctors at Scripps-XIMED Medical Center began looking at growth factors in the repair of sun damaged skin. This is what they wrote:
Though surgical procedures may be very effective, the associated healing time and potential risks have spurred the development of non-surgical treatments.
There has also been an increasing depth of knowledge regarding wound healing and its control by growth factors as well as its modulation by the topical application of growth factors.
The objective of this study was to determine if the twice daily application of a combination of multiple growth factors (such as those found in PRP) to photodamaged facial skin results in any evidence of improvement after 60 days.
Eleven of 14 patients showed clinical improvement in at least one facial area. The peri-orbital (around the eyes) region showed a statistically significant improvement.
There was a decrease in the depth and number of textural irregularities or fine lines.
Biopsies revealed new collagen formation and thickening of the epidermis by 27%.
Eight of 14 patients felt their wrinkles were improved, while 12 of 14 felt their skin texture was improved.
The application of a mixture of topical growth factors may stimulate the repair of facial photodamage resulting in new collagen formation, epidermal thickening and the clinical appearance of smoother skin with less visible wrinkling.(9)
Do you have questions? Ask Dr. Darrow


A leading provider of stem cell therapy, platelet rich plasma and prolotherapy
11645 WILSHIRE BOULEVARD SUITE 120, LOS ANGELES, CA 90025
PHONE: (800) 300-9300 or 310-231-7000
Stem cell and PRP injections for musculoskeletal conditions are not FDA approved. We do not treat disease. We do not offer IV treatments. There are no guarantees that this treatment will help you. Prior to our treatment, seek advice from your medical physician. Neither Dr. Darrow, nor any associate, offer medical advice from this transmission. This information is offered for educational purposes only. The transmission of this information does not create a physician-patient relationship between you and Dr. Darrow or any associate. We do not guarantee the accuracy, completeness, usefulness or adequacy of any resource, information, product, or process available from this transmission. We cannot be responsible for the receipt of your email since spam filters and servers often block their receipt. If you have a medical issue, please call our office. If you have a medical emergency, please call 911.
References
1 Charles-de-Sá L, Gontijo-de-Amorim NF, Takiya CM, Borojevic R, Benati D, Bernardi P, Sbarbati A, Rigotti G. Effect of Use of Platelet-Rich Plasma (PRP) in Skin with Intrinsic Aging Process. Aesthetic Surgery Journal. 2017 Sep 7.
2 Du R, Lei T. Effects of autologous platelet‑rich plasma injections on facial skin rejuvenation. Experimental and therapeutic medicine. 2020 Apr 1;19(4):3024-30.
3 Cabrera-Ramírez JO, Puebla-Mora AG, González-Ojeda A, García-Martínez D, Cortés-Lares JA, Márquez-Valdés AR, Contreras-Hernández GI, Bracamontes-Blanco J, Ortiz JS, Fuentes-Orozco C. Plasma rico en plaquetas en el tratamiento del fotodaño cutáneo en las manos. Actas Dermo-Sifiliográficas. 2017 Jun 16.
4 Lin MY, Lin CS, Hu S, Chung WH. Progress in the Use of Platelet-rich Plasma in Aesthetic and Medical Dermatology. The Journal of Clinical and Aesthetic Dermatology. 2020 Aug;13(8):28.
5 Elnehrawy NY, Ibrahim ZA, Eltoukhy AM, Nagy HM. Assessment of the efficacy and safety of single platelet-rich plasma injection on different types and grades of facial wrinkles. J Cosmet Dermatol. 2017 Mar;16(1):103-111. doi: 10.1111/jocd.12258. Epub 2016 Jul 29.
6 Gawdat HI, Tawdy AM, Hegazy RA, Zakaria MM, Allam RS. Autologous platelet-rich plasma versus readymade growth factors in skin rejuvenation: A split face study. J Cosmet Dermatol. 2017 Apr 5.
7 Cameli N, Mariano M, Cordone I, Abril E, Masi S, Foddai ML. Autologous Pure Platelet-Rich Plasma Dermal Injections for Facial Skin Rejuvenation: Clinical, Instrumental, and Flow Cytometry Assessment. Dermatol Surg. 2017 Apr 3.
8 Banihashemi M, Zabolinejad N, Salehi M, Nakhaizadeh S. Platelet-rich Plasma use for facial rejuvenation: a clinical trial and review of current literature. Acta Bio-medica: Atenei Parmensis. 2021 May 12;92(2):e2021187-.
9 Mehryan P, Zartab H, Rajabi A, Pazhoohi N, Firooz A. Assessment of efficacy of platelet‐rich plasma (PRP) on infraorbital dark circles and crow's feet wrinkles. Journal of cosmetic dermatology. 2014 Mar;13(1):72-8.
8 Fitzpatrick RE, Rostan EF. Reversal of photodamage with topical growth factors: a pilot study. Journal of Cosmetic and Laser Therapy. 2003 Jan 1;5(1):25-34.
1435 – 1666