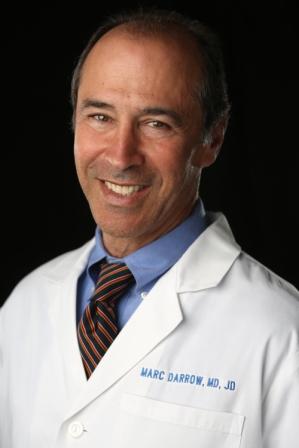 Clinically we have seen many patients with various and diverse shoulder problems. One such problem is the problem of frozen shoulder. People with frozen shoulder are typically someone who had a shoulder injury or surgery that required immobilization or someone who suffers from diabetes. As we are dealing with treatments surrounding musculoskeletal repair, we will focus on post-traumatic injury or surgical cause of "frozen shoulder."
Many people contact us after they have had tradition treatments for their frozen shoulder. This included manipulation, stretching, corticosteroids, injectable painkillers or numbing agents and various other remedies. Sometimes these treatments work well. Sometimes they work well enough. Sometimes they do not help at all and another surgery may be called for.
In these cases people may reach out to us to see if Platelet Rich Plasma injections may help. PRP treatments involve collecting a small amount of your blood and spinning it in a centrifuge to separate the platelets from the red cells. The collected platelets are then injected back into the injured area to stimulate healing and regeneration.
Research on PRP injections
A January 2021 (1) study suggested PRP injections could help frozen shoulder.
This was triple blind study, the doctors did not know what they were injecting, the patients didn't know what they were being inject with and the researcher analysis did not know what treatment offered the results they were examining.
Methods: 32 adult patients with adhesive capsulitis (21 female, 11 male with an average age of 57, ranging from 23 to 70) were included in this study.
Patients had to have shoulder pain and restrictions in movements (at least 25% when compared to the other side, and at least in two directions) for three months minimum and nine months maximum.
Patients were randomized to two groups, and one group took PRP injections for three times every two weeks, while the other group took saline injections in same frequency and volume.
A standardized exercise program was also applied to all patients.
Patients were evaluated with Shoulder Pain and Disability Index (SPADI), Visual Analogue Scales for pain and disability, ranges of movements, and use of analgesics in before, after, and third month after the initiation of the therapy.
Results: Baseline comparisons between groups showed no differences.
Shoulder Pain and Disability Index  and ranges of motion in all directions showed significant improvements with therapy, and the group which took PRP injections showed better improvements when compared to the control group. Visual Analogue Scale was found to be better for the PRP group after therapy and third month, and not for the control group. Use of analgesics was not found to be significant for both groups.
Conclusion: PRP injections were found to be effective in both pain and disability, and showed improvements in a restricted shoulder due to adhesive capsulitis. These findings might point out PRP as a therapeutic option in the management of adhesive capsulitis.
A December 2020 study (2) evaluated the effect of ultrasound guided injection of PRP into the shoulder joint in patients with adhesive capsulitis  and compared its effect with that of conventional physiotherapy
Methods: Sixty-four subjects with adhesive capsulitis were included and randomly allocated into two groups, as follows:

PRP (32 patients) : Conservative physical therapy (CPT); short wave diathermy and exercise therapy were performed at three sessions/week for 6 weeks).
Treatment outcomes evaluated therapeutic effectiveness before and at 1, 3, and 6 weeks after PRP injection and CPT initiation.
Results: Subjects in both groups showed a significant decrease in the visual analogue scale score for pain and shoulder and hand scores, and they a significant increase in shoulder passive range of motion at all evaluation time points. There was no significant difference in the measured outcomes between the two groups. However, there was less acetaminophen consumption after PRP injection compared with that after conservative physical therapy.
Prior to this research there was very limited studies. In fact a search of the medical literature shows two case histories. Both are discussed below.
One case history was published in the publication The archives of bone and joint surgery (3). It describes the situation and treatment of frozen shoulder in a 45-year-old-man.
"Platelet-rich plasma can produce collagen and growth factors, which increases stem cells and consequently enhances the healing. To date, there is no evidence regarding the effectiveness of platelet-rich plasma in frozen shoulder. A 45-year-old man with shoulder adhesive capsulitis volunteered for this treatment. He underwent two consecutive platelet-rich plasma injections at the seventh and eighth month after initiation of symptoms. We measured pain, function, range of motion by the visual analogue scale (VAS), scores from the Disabilities of the Arm, Shoulder and Hand (DASH) questionnaire and goniometer (to measure improvement in arm angles); respectively.
After first injection, the patient reported 60% improvement regarding diurnal (during the day) shoulder pain, and no night pain. Also, two-fold improvement for ROM and more than 70% improvement for function were reported. This study suggests the use of platelet-rich plasma in frozen shoulder to be tested in randomized trials."
A published case history from 2020 (4) describes how PRP helped a patient with her adhesive capsulitis brought on by chronic kidney disease. (A point here, we do not treat kindney disease, this case history is about the patient's frozen shoulder treatment with PRP). Here is the case:
"Adhesive capsulitis is a common problem in patients with chronic kidney disease. Patients suffer from joint stiffness and painful joint movement. Conservative treatments consist non-steroid anti-inflamatory drugs, intraarticular injections and physical therapy. Newer approaches such as platelet-rich plasma injections (PRP) also can be applied but there is little evidence for the effectiveness of PRP in patients with adhesive capsulitis.
A 70 year-old woman, receives dialysis treatment admitted to our out-patient clinic with stiffness and pain in her right shoulder. Her diagnosis was confirmed with MRI as adhesive capsulitis. PRP injection began to be applied as planned; 3 times, 15 days between each injection.
At the last assessment average ROM increased on flexor, abductor and internal rotator sides." The patient did not however note pain improvement.
In this case the patient noted improvement in range of motion. The study was on three single injections spaced 15 days apart. It may be possible that the patient would have had pain improvement and increased range of motion with further treatment.
Do you have questions? Ask Dr. Darrow


A leading provider of stem cell therapy, platelet rich plasma and prolotherapy
11645 WILSHIRE BOULEVARD SUITE 120, LOS ANGELES, CA 90025
PHONE: (800) 300-9300 or 310-231-7000
Stem cell and PRP injections for musculoskeletal conditions are not FDA approved. We do not treat disease. We do not offer IV treatments. There are no guarantees that this treatment will help you. Prior to our treatment, seek advice from your medical physician. Neither Dr. Darrow, nor any associate, offer medical advice from this transmission. This information is offered for educational purposes only. The transmission of this information does not create a physician-patient relationship between you and Dr. Darrow or any associate. We do not guarantee the accuracy, completeness, usefulness or adequacy of any resource, information, product, or process available from this transmission. We cannot be responsible for the receipt of your email since spam filters and servers often block their receipt. If you have a medical issue, please call our office. If you have a medical emergency, please call 911.
References
1 Ünlü B, Çalış FA, Karapolat H, Üzdü A, Tanıgör G, Kirazlı Y. Efficacy of platelet-rich plasma injections in patients with adhesive capsulitis of the shoulder. International Orthopaedics. 2020 Nov 18:1-0.
2 Thu AC, Kwak SG, Shein WN, Htun LM, Htwe TT, Chang MC. Comparison of ultrasound-guided platelet-rich plasma injection and conventional physical therapy for management of adhesive capsulitis: a randomized trial. Journal of International Medical Research. 2020 Dec;48(12):0300060520976032.
3 Aslani H, Nourbakhsh ST, Zafarani Z, Ahmadi-Bani M, Ananloo ME, Beigy M, Salehi S. Platelet-rich plasma for frozen shoulder: a case report. Archives of Bone and Joint Surgery. 2016 Jan;4(1):90.
4 Özen S. Platelet-rich plasma injection in a patient with adhesive capsulitis due to chronic kidney disease. Agri: Agri (Algoloji) Dernegi'nin Yayin organidir= The journal of the Turkish Society of Algology. 2020 Apr 1;32(2):113-4. —1308