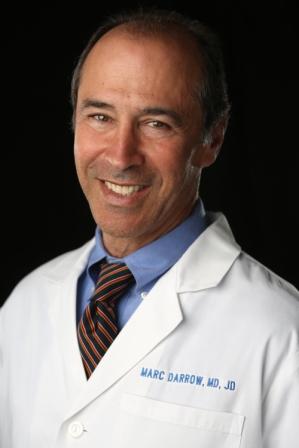 While we do offer stem cell therapy for knee osteoarthritis, the focus of this article will be on Platelet-Rich Plasma Therapy. We receive many emails which ask which is the better treatment, stem cells or PRP? That answer comes best when explored on an individual basis, following a physical examination, and, when we have the opportunity to sit down together and discuss what are your goals of treatment.
In the same regard, we get many emails that ask us if PRP is better than hyaluronic acid injections or cortisone injection. Hyaluronic acid injections and cortisone can help many people in the short-term. This is well documented in the the medical research, some of which is cited below. However, in our experience, we have found PRP injections to be the superior treatment when compared with hyaluronic acid injections or cortisone injection.
PRP treatments involve collecting a small amount of your blood and spinning it in a centrifuge to separate the platelets from the red cells. The collected platelets are then injected back into the injured area to stimulate healing and regeneration.
The platelets contain healing agents, or "growth factors." including Platelet-derived growth factor (PDGF), Transforming growth factor beta (or TGF-β, Insulin-like growth factors, Vascular endothelial growth factor (VEGF) and Epidermal growth factors . The learn more about these growth factors see my article on PRP Research.
An introduction to PRP injections
A May 2021 (1) review article, a paper that reviews previously published research, in the International journal of molecular sciences offers an introduction and understanding to the workings of Platelet Rich Plasma in helping people with knee pain and function.
"Knee osteoarthritis represents a clinical challenge due to poor potential for spontaneous healing of cartilage lesions. Several treatment options are available for knee osteoarthritis, including oral nonsteroidal anti-inflammatory drugs, physical therapy, braces, activity modification, and finally operative treatment.
Intra-articular injections are usually used when the non-operative treatment is not effective, and when the surgery is not yet indicated. More and more studies suggesting that Intra-articular injections are as or even more efficient and safe than NSAIDs. Recently, research to improve intra-articular homeostasis has focused on biologic adjuncts, such as platelet-rich plasma (PRP).
The catabolic and inflammatory intra-articular processes that exists in knee osteoarthritis  may be influenced by the administration of PRP. PRP can induce a regenerative response and lead to the improvement of metabolic functions of damaged structures. However, the positive effect on chondrogenesis (cartilage growth) and proliferation of mesenchymal stem cells (MSC) is still highly controversial."
An Editorial in the journal Arthroscopy April 2021
Here is a simple statement from an editorial commentary in the April 2021 issue of the journal Arthroscopy.(2)
"Injections for the pain caused by knee osteoarthritis have been the focus of significant research for the last few decades. Systematic reviews and meta-analyses suggest that platelet-rich plasma (PRP) can provide up to 12 months of pain relief in these patients, superior to both cortisone and hyaluronic acid."
PRP injections significantly improved pain, stiffness, function, and disability levels compared with the other injection treatments
A study published in January 2021 (3) examined the combined research of 24 previously published studies on the possible benefits of PRP therapy in knee and hip osteoarthritis patients. The findings of this study suggest that PRP injections significantly improved pain, stiffness, function, and disability levels compared with the other injection treatments it was compared against. Intra-articular PRP injection provided better effects than other injections for osteoarthritis patients, especially in knee osteoarthritis patients, in terms of pain reduction and function improvement at short-term follow-up at 1 month, 2 months, 3 months, 6 months, and 12 months.
Research:PRP, Intra-articular hyaluronic acid injections and Intra-articular cortisone
A February 2021 (4) study also assed the effectiveness of PRP injections and compared them to cortisone and hyaluronic acid
In addition to providing the growth factors necessary for healing mentioned above, the researchers also noted: "PRP was proven to halt chondrocytes catabolic activity (breakdown and death of cartilage cells), which is important for the reduction of the chondrocyte apoptosis (death) rate, also resulting in a decrease in the loss of the cartilage matrix secreted by cartilage cells and an increase in cartilage height.
The duration of the beneficial effects of PRP injections are unclear, and current evidence indicates that for at least 12 months PRP can improve pain relief and functional improvement in patients with symptomatic knee osteoarthritis, but some (researchers) have described good score values up until 24 months from the beginning of the treatment. Compared to other injective therapies (hyaluronic acid, cortisone, and saline), treatment with PRP was found to be clinically superior in reducing osteoarthritis-related pain symptomatology and increasing the functional outcomes with similar or less risks of adverse events. "
Research:PRP, Intra-articular hyaluronic acid injections and Intra-articular cortisone
In a 2019 study in the medical journal Orthopade (5) found that: "Intra-articular PRP injections into the knee for symptomatic early stages of knee osteoarthritis are a valid treatment option. The clinical efficacy of Intra-articular PRP is comparable to that of the Intra-articular hyaluronic acid and Intra-articular cortisone forms after 3 months and the long-term efficacy of Intra-articular PRP is superior to intra-articular hyaluronic acid and Intra-articular cortisone."
In a September 2019 study in the journal Current reviews in musculoskeletal medicine,(6) doctors wrote:
"Recent clinical studies mainly indicate there may be benefit of PRP usage for the treatment of knee lesions. As an autologous source of bioactive components, PRP has been shown to be typically safe, free of major adverse outcomes. The use of PRP has been continuously increasing, and some well-designed, double-blinded, placebo-controlled clinical trials have been published. Clinical outcomes relating to PRP usage are multifactorial and depend on the severity of the lesion and patient characteristics. Although PRP is safe to use and it can be easily applied in the clinics, case-specific considerations are needed to determine whether PRP could be beneficial or not."Note: PRP should not be mixed with an anesthetic or intra-articular corticosteroid
I sometimes hear from patients that their doctor wanted to mix corticosteroid with their Platelet Rich Plasma injections. This is something that we would not do and in fact was a guideline published in June 2020 research in the journal Knee surgery, sports traumatology, arthroscopy.(7) The guideline reached by consensus suggested PRP should not be mixed with an anesthetic or intra-articular corticosteroid. This recommendation was considered appropriate with relative agreement from physicians surveyed.
Direct comparison between PRP injections and cortisone for knee pain
An October 2020 study (8) compared the effectiveness of platelet-rich plasma in pain complaints reduction and functional improvement of knee osteoarthritis compared with the standard treatment with injectable corticosteroid, such as triamcinolone.
The study was performed on 50 patients with knee osteoarthritis randomly divided into equivalent samples for each therapy (25 patients each).
At 180 days after treatment the research team was able to verify, through standardized scoring systems that the patients receiving the PRP had reduced pain and better function in their knees.
In direct comparison between the two treatments the study concludes: "Although both platelet-rich plasma and corticosteroid therapies have been shown to be effective in the reduction pain complaints and functional recovery, there was a statistically significant difference between them at 180 days. According to the results obtained, platelet-rich plasma presented longer-lasting effects within 180 days in the treatment of knee osteoarthritis."
A June 2021 paper from Queens University Belfast (9) compared intra-articular corticosteroid injections and PRP injections. In this paper while the doctors called corticosteroid injection "the mainstay of treatment for symptomatic management in knee osteoarthritis" the doctors also suggested that platelet-rich plasma injections could be a promising treatment alternative to cortisone.
To demonstrate this the doctors examined the case histories of  648 patients and compared the effects of  corticosteroid injections and PRP. The PRP injections showed significantly better in reducing osteoarthritis symptoms at three, six and nine months post-intervention. The greatest effect was observed at six and nine months. At six months PRP allowed greater return to sporting activities than corticosteroid.
The paper concluded: "Intra-articular-PRP injections produce superior outcomes when compared with corticosteroid injections for symptomatic management of knee osteoarthritis, including improved pain management, less joint stiffness and better participation in exercise/sporting activity at 12 months follow-up. "
Concerns about accelerated knee damage cortisone injections may cause
In December 2020 (10) doctors expressed the concerns of the suggested side-effects that could lead to negative structural outcomes including accelerated osteoarthritis progression, subchondral insufficiency fracture, complications of pre-existing osteonecrosis, and rapid joint destruction (including bone loss) which may be observed in patients who received Intra-articular corticosteroid injections.
In this article we will discuss research on grade 1 to 3 knee osteoarthritis and PRP treatments. When a new patient comes into our office for a consultation for their knee osteoarthritis, we do a careful assessment of the patient and then make recommendations. Sometimes, the lack of range of motion in this patient's knee and other factors lead us to a recommendation of stem cell injections. This recommendation is based on a realistic expectation of what both treatments may offer. For some, having the PRP only may not offer the healing that they hope to achieve. For others, a surgical option may be a more realistic option.
---
Use of Platelet Rich Plasma therapy (PRP) for knee osteoarthritis.
A study in the journal Cartilage in June 2020 (11) lays out the benefit of Platelet Rich Plasma therapy with a caution. The variation in how the treatment is offered can be the main factor in the failure or success of treatment. This is a quote from the research:
"PRP injections provide better results than other injectable options. This benefit increases over time, being not significant at earlier follow-ups but becoming clinically significant after 6 to 12 months. However, although substantial, the improvement remains partial and supported by low level of evidence. This finding urges further research to confirm benefits and identify the best formulation and indications for PRP injections in knee osteoarthritis."
In our office a sngle PRP treatment may move the injection around the knee to address all the structures in the knee joint capsule. In other offices a single injection is put into the knee at a somewhat arbitrary point. See the video below for how I treated a patient with PRP.
Doctors at the world's leading medical universities and hospitals are showing that PRP can regenerate damaged knee cartilage and meniscus in patients suffering from knee osteoarthritis and PRP can also enhance healing after knee ligament reconstruction.
An October 2018 study in the journal Current reviews in musculoskeletal medicine (12) says this:
"Recent research into the applications of PRP for knee osteoarthritis has further indicated both the efficacy and safety of PRP treatment. Although research has shown a tendency toward better efficacy at earlier stages of osteoarthritis, evidence exists to indicate positive effects at all stages of osteoarthritis. In summary, since knee osteoarthritis is an extremely prevalent condition that can be a challenge to treat, it is imperative that safe and effective nonoperative treatment methods be available to individuals that are suffering from this condition."
The researchers here suggested that "Moving forward, it is imperative that future clinical research be conducted in a more standardized manner, ensuring that reproducible methodology is available and minimizing study-to-study variability."
This study also compared PRP to other conservative care treatments
PRP vs. Exercise
"Exercise remains one of the first treatments recommended for the treatment of osteoarthritis and has been shown to be a safe, effective method of reducing pain, and improving function in osteoarthritis patients. However, exercise has limitations as a treatment. . .  One primary limitation is exercise is associated with poor compliance. Another limitation is exercise can be painful for individuals with osteoarthritis, and it has been shown that is can be challenging for individuals with knee osteoarthritis to regularly exercise."
At this current time, the authors are not aware of any research comparing exercise to intra-articular PRP injections however, based on other research, a possible synergistic relationship may exists between exercise therapy and injection therapy.
NSAIDs
Continued NSAID can potentially lead to severe systemic side effects that limit their usefulness of as a long-term treatment method for knee osteoarthritis, such as renal insufficiency, gastritis, peptic ulcer formation, and rare effects with the cardiovascular and cerebrovascular systems. The authors of this study are only aware of one study directly comparing an oral anti-inflammatory and PRP injections. In that study acetaminophen was chosen because it has a lower rate of adverse effects than NSAIDs. PRP injections resulted in significantly better outcomes than did treatment with acetaminophen.
In July 2018, (13) medical university researchers in Ireland lead a multi-national European research team to conclude in their research:
"Platelet-rich plasma therapy is a simple, low-cost and minimally invasive intervention which is feasible to deliver in primary care to treat degenerative lesions of articular cartilage of the knee. This therapy appears to have minimal associated adverse events and may have beneficial effects in terms of pain, health utility, patient satisfaction and goal-orientated outcomes. Further studies, particularly well-designed randomised controlled trials are needed to understand the mechanism of action, establish best practice, and measure outcomes and durability of effect."
A highlight of these research was the benefit it showed PRP could offer to obese patients:
The 12 participants in the study had an average age of 72.6 years and average Body Mass Index (SD) of 31.8 meaning that the average person in this study was obese and seven (58%) were male.

The most common goal of this group was was to be pain free,
followed by walking normally without aid
Reduction of knee stiffness
prevention of knee replacement
and being able to dance and garden again.
Even a single injection of PRP provided benefit.
In the video below (there is no sound), I demonstrate how why administer PRP. In this case the patient has problems of meniscus degeneration. We apply multiply injections to support regeneration of the whole knee. Below the video is research that suggesting positive results of even a single PRP injection against a single placebo injection.
---
In November 2017, researchers reported on the benefits of PRP compared to placebo injection in patients who had osteoarthritis in both knees. Published in the American journal of physical medicine & rehabilitation, the study showed PRP treatment significantly improves pain, stiffness, and disability in patients with knee osteoarthritis compared to normal saline (placebo) treatment. Additional strength training is recommended to enhance muscle strength recovery.(14)
Also in November 2017, in the International journal of rheumatic diseases, (15) researchers reported a summary of the most recent findings on the benefits of PRP for knee osteoarthritis. They also wrote about bias in the research:
"Numerous systematic reviews investigating the efficacy of platelet-rich plasma (PRP) in treating knee osteoarthritis have been recently published. The purpose of the present study was (1) to perform an overview of overlapping systematic reviews investigating PRP for knee osteoarthritis via evaluating methodological quality and risk of bias of systematic reviews and (2) to provide recommendations through the best evidence."
In reviewing the research, the investigators stated that they used a best evidence choice procedure according to the Jadad decision algorithm. (A scales to assess the quality of randomized controlled trials). They wrote: "The systematic reviews with high quality of methodology and low risk of bias were selected ultimately."
This enabled them to conclude: "The present overview demonstrates that PRP is an effective intervention in treating knee osteoarthritis without increased risk of adverse events. Therefore, the present conclusions may help decision makers interpret and choose PRP with more confidence."
In the medical journal Arthroscopy, (16) a journal devoted to obviously arthroscopy, surgeons are told that Platelet Rich Plasma injections (PRP), offers better symptomatic relief to patients with early knee degenerative changes (than hyaluronic acid or placebo), and its use should be considered in patients with knee osteoarthritis.
The researchers wrote: "Intra-articular-PRP is a viable treatment for knee OA and has the potential to lead to symptomatic relief for up to 12 months. There appears to be an increased risk of local adverse reactions after multiple PRP injections. Intra-articular-PRP offers better symptomatic relief to patients with early knee degenerative changes, and its use should be considered in patients with knee osteoarthritis."
This is a verification of early research from the Mayo Clinic which came to the same conclusion – PRP showed better improvement than hyaluronic acid injection and placebo in reducing symptoms and improving function and quality of life. Especially in in younger, active patients with low-grade osteoarthritis.(17)
This is from the Mayo Clinic research:
"Intraarticular platelet-rich plasma (PRP) injection has emerged as a promising treatment for knee osteoarthritis. Studies to date, including multiple randomized controlled trials, have shown that PRP is a safe and effective treatment option for knee osteoarthritis. Intraarticular PRP is similar in efficacy to hyaluronic acid, and seems to be more effective than hyaluronic acid in younger, active patients with low-grade osteoarthritis. Treatment benefits seem to wane after 6-9 mos. There are numerous PRP treatment variables that may be of importance, and the optimal PRP protocol remains unclear."
Is PRP a "one and done" treatment? For some yes, for many NO
When we see a new patient with degenerative knee disease who had "failed" PRP treatments at other clinics, we ask them how many treatments did they have? More often than not they say "one injection." For some with minor osteoarthritis, as pointed out by the medical studies highlighted in this article, one injection provides benefit. But one injection may not be sufficient for someone who has a more active lifestyle than others.
A June 2021 paper (18)  investigated the effectiveness  of a single intraarticular PRP injection for patients with early knee osteoarthritis. In this study forty-one patients with knee osteoarthritis (Kellgren-Lawrence grade 1-2) received a single PRP injection into the target knee and were assessed at baseline and one, three, and six months post-injection.
The prime measurement of treatment success was pain reduction
Secondary was function, reduction of pain medications and if the patient was happy with the treatment.
Results:
The average pain scores decreased significantly at

one, three, and six months post-injection.

Patients' satisfaction was high. No serious adverse events occurred.
Conclusions:
"One injection of PRP improved pain and function for six months for patients with early knee osteoarthritis. This study supports putting the one-injection regimen into clinical practice."
Research on two PRP injections
Here is a recent study where the patients received two PRP injections as the complete PRP treatment program. This treatment group was considered to be "active." This research was published in the journal Sports Health.(19)
Fifty patients with knee osteoarthritis were followed for a minimum of 12 months.
All were treated with 2 intra-articular injections of autologous PRP.
Twenty-five patients had undergone a previous operative intervention for cartilage lesions, whereas 25 had not.

Note – 25 of the 50 patients had some type of surgical procedure on their knee before their first PRP treatment. Operated patients had undergone either cartilage shaving or microfracture.

All patients (even the ones with past knee arthroscopic procedure) showed significant improvement in all testing and measurement scores for pain and function at 6 and 12 months and returned to previous activities.
This research concludes: "PRP represents a user-friendly therapeutic application that is well tolerated and shows encouraging preliminary clinical results in active patients with knee osteoarthritis. Patients who underwent previous cartilage shaving and/or microfractures also showed favorable results, indicating that PRP could be an additional therapy for these patients. Standardization of PRP protocols, long-term follow-up, and prospective blinded randomized studies should clarify questions regarding PRP effectiveness and durability of clinical improvement."
Research on three PRP injections
A paper published in the Journal of physical therapy science.(20) It comes from doctors working in medical university hospitals in Turkey.
Learning points:
One of the major results of this study was the effectiveness of PRP treatment for pain and physical function in grade 3 knee osteoarthritis.
The effectiveness of a single injection was found to be significantly lower than that of two or three injections.

3 PRP injections separated by 2-week intervals were found to be more effective for the improvement of pain and mobility than 2 injections in Grade 3 osteoarthritis patients
A significant effect was observed in the early period after a single injection of PRP, but the effect decreased in a short time. Based on the present results, we recommend 2 or 3 injections of PRP for patients with moderate knee osteoarthritis, and physicians' decisions should be based on various factors such as the level of pain, level of activity, cost-effectiveness, and Body Mass Index
We further speculate that repeating the application after 6 months may further relieve symptoms for a longer period and delay osteoarthritis progression.
The researchers concluded their research by saying:
"The strength of this study was the prospective randomized design. The absence of a control group and the relatively small patient numbers were the limitations of the study. Considering the evidence, this minimally invasive injection procedure appears to be safe and effective, and since PRP injections biologically change the articular cartilage, they may be a worthwhile treatment option even in moderate knee osteoarthritis. Further studies are required with larger sample sizes with longer follow-ups and objective outcome measures.In conclusion, PRP is an effective and reliable treatment for functional status and pain for Grade 3 OA, and a minimum of two injections appears to be appropriate."
Research: One PRP treatment effective for pain, multiple PRP treatment effective for function
In the December 2019 issue of Orthopaedic journal of sports medicine (21), researchers examined previously performed studies on the effectiveness of PRP as to compare the effectiveness of a single PRP treatment vs. multiple PRP treatments in patients with knee osteoarthritis. Five studies that included 301 patients suggested that:
At 6 months after the PRP treatment, single and multiple (double or triple) injections had similar pain improvement, with no significant differences
A significant improvement in knee functionality was observed in favor of multiple injections
According to these results, a single injection was as effective as multiple PRP injections in pain improvement; however, multiple injections seemed more effective in joint functionality than a single injection at 6 months.
When PRP treatment may fail? The knee is too far gone or poatient weight is high.
Above I discussed why PRP may fail citing typically the patient did not get enough treatments, PRP is usually not effective as a one injection, one treatment remedy. But there are more reasons. An August 2021 review study (22)  reported on the 5-year clinical effectiveness of PRP intra articular injections in knee osteoarthritis and investigated the risk factors for predictive treatment failure and poor clinical outcome. In this case review 118 patients treated for low to moderate knee osteoarthritis demonstrated by X-Ray and magnetic resonance imaging (MRI) with autologous PRP injection from 2014 to 2018 with an average plus four year follow up. Results: There was a significant improvement of all outcome measures at final follow-up and high satisfaction rate (79.7%) with the PRP treatments for knee pain. The overall failure rate was of 15.3% after an average 57 month follow up. Being overweight and advanced osteoarthritis were identified as significant independent risk factor related to failure of autologous PRP injection. 
Conclusion: Intra articular PRP injections led to a significant clinical improvement in middle-aged adults with a low to moderate knee osteoarthritis. Body Mass Index and advanced degenerative knee disease have been identified as significant risk factors predictive for failure at mid-term follow-up.
Research for athletes
Below is what doctors are saying to each other about athletes who want to stay active. It was published in the medical journal Cartilage: "As a result of the complexity of the arthritic knee, athletes, particularly those with a history of knee injury, have an earlier onset and higher prevalence of osteoarthritis. This can present a clinical dilemma to the physician managing the patient who, despite the presence of radiologically confirmed disease, has few symptoms and wishes to maintain an active lifestyle."(23)
The difficulty or "challenge" is in the prevention of advancing of knee osteoarthritis. Here the typical recommendations of anti-inflammatory medications, knee braces, and ice, those that the athlete can impose upon themselves, will lead to further knee deterioration. It is a challenge to convince an athlete of this when it may get them on the course, track of field this weekend.
In a recent study, researchers at Hospital for Special Surgery gave patients with early osteoarthritis an injection of PRP (6-mL), and then monitored them for one year. At baseline and then one year after the PRP injection, physicians evaluated the knee cartilage with magnetic resonance imaging (MRI). While previous studies have shown that patients with osteoarthritis can lose roughly five percent of knee cartilage per year, the Hospital for Special Surgery investigators found that a large majority of patients in their study had no further cartilage loss. At minimum PRP prevented further knee deterioration.
Research for overweight or obese patients
Weight loss can protect you from the need for a knee replacement. This should not be news to you. People who are overweight understand that their arthritis related knee problems can be made worse because of their weight. The news you are probably looking for is a way to lose that weight. In the end we can recommend a low carb / hi lean protein diet for you, but while that may be a great diet plan for you, it is still your ability to motivate yourself to lose the weight that will make it happen. I know that what many of you do not need is another doctor or article that lectures you about being overweight. What you may need is some motivation by way of knowledge. Understanding what weight does to your knee and understanding what weight loss does in helping your knee may be the path to your motivation.
A March 2020 study (24) compared the effectiveness in pain relief and increased function of PRP injections and hyaluronic acid injections for overweight or obese patients who suffered from knee osteoarthritis. The researchers noted that during the first two months of follow-up, there was no significant difference between PRP injections and hyaluronic acid injections in terms of effectiveness in the two groups. At the third, sixth, and 12th months of follow-up, the pooled analysis of the data they were examining showed that PRP injections was more effective than hyaluronic acid for the treatment of knee osteoarthritis in overweight or obese patients.
Before and After MRI
Often people will email us asking if we have documented MRI evidence that cartilage or meniscus had regrown during PRP treatment. Success of PRP treatment is empirical. In other words, how does the patient feel after treatment. For someone who had success, they usually do not need an after MRI image to tell them that they have less pain and more function in their knee. Further, few people will get an AFTER MRI because of the expense of the test.
Let's look at a January 2020 study in the Journal of pain research.(25) Here the point of the study was AFTER MRI.
"In this double blind randomized clinical trial, patients with bilateral knees osteoarthritis-grade 1, 2, and 3 were included in the study. Each patient's knees were randomly allocated to either control or treatment groups. PRP was injected in two sessions with 4 week intervals in PRP group. The VAS (visual analog scale) and WOMAC (Western Ontario and McMaster Universities Arthritis Index) were utilized and MRI was performed for all patients, before, and 8 months after treatment."
"46 knees (from 23 patients) were included in this study. 23 knees in the case group and 23 knees in control group were studied. All patients were female with mean age of 57.5 (range about 54 to 60.5) years.
"In PRP group, all of the radiologic variables (patellofemoral cartilage volume, synovitis and medial and lateral meniscal disintegrity), with the exception of subarticular bone marrow abnormality, had significant improvement. In a comparison between the two groups, patellofemoral cartilage volume and synovitis had significantly changed in the PRP group."
Conclusion: "In this study, in addition to the effect of PRP on VAS and WOMAC, there was a significant effect on radiologic characteristics (patellofemoral cartilage volume and synovitis). For further evaluation, a longer study with a larger sample size is recommended."
Summary
What are PRP or Platelet-Rich Plasma Injections and how can they help issues of chronic knee pain?
PRP treatments involve collecting a small amount of your blood and spinning it in a centrifuge to separate the platelets from the red cells. The collected platelets are then injected into the knee to stimulate healing and regeneration.
PRP Injection Therapy is designed to rebuild cartilage, repair torn meniscus and ligaments, and reduce swelling and pain. In the hands of an experienced clinician, it can help delay joint replacement, help certain patients avoid a surgery. It works by stimulating the natural immune repair mechanisms and supplying the growth factors necessary to build tissue.
PRP injection are designed to deliver high concentration of endogenous (your own "home-grown") platelets to the knee where osteoarthritis is present.
Because platelets play a significant role in the healing of tissue, reintroducing a high concentration of platelets directly into the injured area may enhance the healing process.
Is this treatment right for you?
At the start of this article I said that we do receive many emails which ask which is the better treatment, stem cells or PRP? I hope this article will give you a good understanding of how PRP works and how it may compare against other treatments. PRP does not work for everyone. Will it work for you? That answer comes best when explored on an individual basis, following a physical examination, and, when we have the opportunity to sit down together and discuss what are your goals of treatment. If you have questions about your candidacy for treatment. Email me.
---
Do you have questions? Ask Dr. Darrow
Marc Darrow, MD. JD., discusses the treatment philosophy of the Darrow Stem Cell Institute. Transcript of video


A leading provider of stem cell therapy, platelet rich plasma and prolotherapy
11645 WILSHIRE BOULEVARD SUITE 120, LOS ANGELES, CA 90025
PHONE: (800) 300-9300 or 310-231-7000
Stem cell and PRP injections for musculoskeletal conditions are not FDA approved. We do not treat disease. We do not offer IV treatments. There are no guarantees that this treatment will help you. Prior to our treatment, seek advice from your medical physician. Neither Dr. Darrow, nor any associate, offer medical advice from this transmission. This information is offered for educational purposes only. The transmission of this information does not create a physician-patient relationship between you and Dr. Darrow or any associate. We do not guarantee the accuracy, completeness, usefulness or adequacy of any resource, information, product, or process available from this transmission. We cannot be responsible for the receipt of your email since spam filters and servers often block their receipt. If you have a medical issue, please call our office. If you have a medical emergency, please call 911.
References:
1 Szwedowski D, Szczepanek J, Paczesny Ł, Zabrzyński J, Gagat M, Mobasheri A, Jeka S. The Effect of Platelet-Rich Plasma on the Intra-Articular Microenvironment in Knee Osteoarthritis. International Journal of Molecular Sciences. 2021 Jan;22(11):5492.
2 Karasavvidis T, Totlis T, Gilat R, Cole BJ. Platelet-rich plasma combined with hyaluronic acid improves pain and function compared with hyaluronic acid alone in knee osteoarthritis: A systematic review and meta-analysis. Arthroscopy: The Journal of Arthroscopic & Related Surgery. 2020 Dec 3.
3 Dong Y, Zhang B, Yang Q, Zhu J, Sun X. The effects of platelet-rich plasma injection in knee and hip osteoarthritis: a meta-analysis of randomized controlled trials. Clinical Rheumatology. 2020 Jun 12:1-5.
4 Testa G, Giardina SM, Culmone A, Vescio A, Turchetta M, Cannavò S, Pavone V. Intra-Articular Injections in Knee Osteoarthritis: A Review of Literature. Journal of Functional Morphology and Kinesiology. 2021 Mar;6(1):15.
5 Huang Y, Liu X, Xu X, Liu J. Intra-articular injections of platelet-rich plasma, hyaluronic acid or corticosteroids for knee osteoarthritis. Der Orthopäde. 2019 Jan 8:1-8.
6 Cengiz IF, Pereira H, Espregueira-Mendes J, Reis RL, Oliveira JM. The Clinical Use of Biologics in the Knee Lesions: Does the Patient Benefit? Curr Rev Musculoskelet Med. 2019 Jun 28;12(3):406-414. doi: 10.1007/s12178-019-09573-3. [Epub ahead of print]. PMID: 31254255; PMCID: PMC6684695.
7 Eymard F, Ornetti P, Maillet J, et al. Intra-articular injections of platelet-rich plasma in symptomatic knee osteoarthritis: a consensus statement from French-speaking experts [published online ahead of print, 2020 Jun 24]. Knee Surg Sports Traumatol Arthrosc. 2020;10.1007/s00167-020-06102-5. doi:10.1007/s00167-020-06102-5
8 Freire MR, da Silva PM, Azevedo AR, Silva DS, da Silva RB, Cardoso JC. Comparative effect between infiltration of platelet-rich plasma and the use of corticosteroids in the treatment of knee osteoarthritis: a prospective and randomized clinical trial. Revista Brasileira de Ortopedia. 2020 Oct;55(5):551-6.
9 McLarnon M, Heron N. Intra-articular platelet-rich plasma injections versus intra-articular corticosteroid injections for symptomatic management of knee osteoarthritis: systematic review and meta-analysis. BMC Musculoskelet Disord. 2021 Jun 16;22(1):550. doi: 10.1186/s12891-021-04308-3. PMID: 34134679.
10 Guermazi A, Neogi T, Katz JN, Kwoh CK, Conaghan PG, Felson DT, Roemer FW. Intra-articular Corticosteroid Injections for the Treatment of Hip and Knee Osteoarthritis-related Pain: Considerations and Controversies with a Focus on Imaging—Radiology Scientific Expert Panel. Radiology. 2020 Dec;297(3):503-12.
11 Filardo G, Previtali D, Napoli F, Candrian C, Zaffagnini S, Grassi A. PRP Injections for the Treatment of Knee Osteoarthritis: A Meta-Analysis of Randomized Controlled Trials [published online ahead of print, 2020 Jun 19]. Cartilage. 2020;1947603520931170. doi:10.1177/1947603520931170
12 Cook CS, Smith PA. Clinical Update: Why PRP Should Be Your First Choice for Injection Therapy in Treating Osteoarthritis of the Knee. Curr Rev Musculoskelet Med. 2018 Oct 22. doi: 10.1007/s12178-018-9524-x.
13 Glynn LG, Mustafa A, Casey M, et al. Platelet-rich plasma (PRP) therapy for knee arthritis: a feasibility study in primary care. Pilot Feasibility Stud. 2018;4:93. Published 2018 Jul 4. doi:10.1186/s40814-018-0288-2
14 Wu YT, Hsu KC, Li TY, Chang CK, Chen LC. Effects of platelet-rich plasma on pain and muscle strength in patients with knee osteoarthritis. American journal of physical medicine & rehabilitation. 2017 Nov.
15 Xing D, Wang B, Zhang W, Yang Z, Hou Y, Chen Y, Lin J. Intra‐articular platelet‐rich plasma injections for knee osteoarthritis: An overview of systematic reviews and risk of bias considerations. International journal of rheumatic diseases. 2017 Dec 5.
16 Campbell KA, Saltzman BM, Mascarenhas R, Khair MM, Verma NN, Bach BR Jr, Cole BJ. A Systematic Review of Overlapping Meta-analyses. Arthroscopy. 2015 Nov;31(11):2213-21. doi: 10.1016/j.arthro.2015.03.041. Epub 2015 May 29.
17 Pourcho AM, Smith J, Wisniewski SJ, Sellon JL.Intraarticular platelet-rich plasma injection in the treatment of knee osteoarthritis: review and recommendations. Am J Phys Med Rehabil. 2014 Nov;93(11 Suppl 3):S108-21. doi: 10.1097/PHM.0000000000000115.
18 Sun SF, Hsu CW, Lin HS, Liou I, Chou YC, Wu SY, Huang HY. A single intraarticular platelet-rich plasma improves pain and function for patients with early knee osteoarthritis: Analyses by radiographic severity and age. Journal of Back and Musculoskeletal Rehabilitation. 2021 Jun 4(Preprint):1-0.
19 Gobbi A, Karnatzikos G, Mahajan V, Malchira S. Platelet-rich plasma treatment in symptomatic patients with knee osteoarthritis: preliminary results in a group of active patients. Sports Health. 2012;4(2):162-72.
20 Kavadar G, Demircioglu DT, Celik MY, Emre TY. Effectiveness of platelet-rich plasma in the treatment of moderate knee osteoarthritis: a randomized prospective study. J Phys Ther Sci. 2015 Dec;27(12):3863-7. doi: 10.1589/jpts.27.3863. Epub 2015 Dec 28.
21 Vilchez-Cavazos F, Millán-Alanís JM, Blázquez-Saldaña J, Álvarez-Villalobos N, Peña-Martínez VM, Acosta-Olivo CA, Simental-Mendía M. Comparison of the Clinical Effectiveness of Single Versus Multiple Injections of Platelet-Rich Plasma in the Treatment of Knee Osteoarthritis: A Systematic Review and Meta-analysis. Orthop J Sports Med. 2019 Dec 16;7(12):2325967119887116. doi: 10.1177/2325967119887116. PMID: 31897409; PMCID: PMC6918503.
22 Alessio-Mazzola M, Lovisolo S, Sonzogni B, Capello AG, Repetto I, Formica M, Felli L. Clinical outcome and risk factor predictive for failure of autologous PRP injections for low-to-moderate knee osteoarthritis. J Orthop Surg (Hong Kong). 2021 May-Aug;29(2):23094990211021922. doi: 10.1177/23094990211021922. PMID: 34180298.
23 Kirkendall DT. Management of the Retired Athlete with Osteoarthritis of the Knee. Cartilage January 2012 vol. 3 no. 1 suppl 69S-76S
24Luo P, Xiong Z, Sun W, Shi L, Gao F, Li Z. How to Choose Platelet-Rich Plasma or Hyaluronic Acid for the Treatment of Knee Osteoarthritis in Overweight or Obese Patients: A Meta-Analysis. Pain Res Manag. 2020 Mar 10;2020:7587936.
25 Raeissadat SA, Ghorbani E, Sanei Taheri M, Soleimani R, Rayegani SM, Babaee M, Payami S. MRI Changes After Platelet Rich Plasma Injection in Knee Osteoarthritis (Randomized Clinical Trial). J Pain Res. 2020 Jan 10;13:65-73. doi: 10.2147/JPR.S204788. PMID: 32021396; PMCID: PMC6959502.—5896