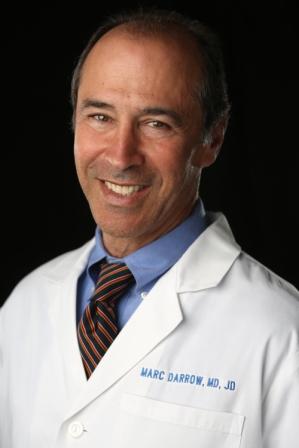 I want to focus this article on recent research surrounding the use of Platelet Rich Plasma injections into the shoulder to repair tendon damage.
In a July 2021 study (1) , study researchers wrote: "Rotator cuff tendinitis has been treated using various methods including physiotherapy, steroid injections and recently platelet rich plasma (PRP). Most of these methods aim at giving symptomatic relief rather than addressing the pathology (the cause of the problem). There is no clear consensus over the benefit of using PRP for tendinitis. (The authors) decided to do a prospective clinical study to demonstrate the efficacy of PRP and study the functional outcome in the treatment of rotator cuff tendinopathy.
Patients with shoulder pain for more than three months not responding to NSAIDs or physiotherapy with a diagnosis of rotator cuff tendinitis, confirmed by MRI, were included in the study.
Patients with rotator cuff tear or any other shoulder pathology were excluded. (The researchers were looking only at problems of tendinitis).
Thirty patients received 5ml an ultrasound guided PRP injection in the subacromial space followed by a six-week exercise program.
Patients were followed-up at three, six and 12 weeks and were assessed clinically using the Pain and functional scoring systems.
The ten point Visual Analogue System score 0 being no pain and 10 being unbearable pain improved from a pre injection score of 7.4 (significant pain) to a score of 1.9 (little pain) in the 12th week. The mean SPADI (Shoulder Pain and Disability Index) score and Constant (pain and shoulder rotation score the lower the number the better) score improved significantly.
Conclusion: "Platelet Rich Plasma injections showed good to excellent early results, in patients with rotator cuff tendinopathy with improvement in VAS, SPADI and Constant scores."
PRP injections vs placebo, no injection, or physical therapy
A March 2020 study (2) investigated the effectiveness of platelet-rich plasma (PRP) injection among patients with rotator cuff tendinopathy in comparison with sham injection, no injection, or physiotherapy alone.
These types of studies comparing one injection of PRP versus other injections are not typical in the demonstration of effectiveness of how PRP should be administered based on our years of clinical observation. While one injection of PRP can help many people, it can equally not demonstrate good results. PRP treatment is typically a multi-injection treatment.
These researchers found "in the short term (3-6 weeks) and medium term (12 weeks), the effectiveness of PRP injection and control group was indistinguishable in terms of both outcomes (pain reduction and functional improvement). Nevertheless, PRP injection led to significant long-term (more than 24 weeks) pain relief."
Conclusion of this research: "PRP injection may provide benefit over the control group (sham injection, no injection, or physiotherapy alone) in reducing pain at long-term follow-up for patients with rotator cuff tendinopathy."
PRP injections or corticosteroid injections?
A March 2022 study (5) compared PRP injections to corticosteroid injections for rotator cuff tendinopathy. The patients in this study were followed for 18 months after treatment.
Here is what the study noted: "Given the complications involved in corticosteroid injections, subacromial platelet-rich plasma (PRP) injections may provide a valid alternative to corticosteroid injections in the treatment of rotator cuff .tendinopathy."
Ninety-eight patient charts were reviewed with the patients being treated with either subacromial injection of PRP or corticosteroid. The PRP group received three injections of autologous PRP at 2 weeks interval, and the corticosteroid group received one injection. "Both treatments improved patient symptoms, but neither resulted in a significantly better outcome in this series of patients. PRP can be a safe and feasible alternative to corticosteroid, even at long-term follow-up, to reduce local and systemic effects involved with corticosteroid injections."
The platelets contain healing agents, or "growth factors." Let's look at some of the growth factors and what they do:
Platelet-derived growth factor (PDGF) is a protein that helps control cell growth and division, especially blood vessels. When more blood (and the oxygen it carries) is delivered to the site of a wound, there is more healing.
Transforming growth factor beta (or TGF-β) is a polypeptide and is important in tissue regeneration.
Insulin-like growth factors are signaling agents. They help change the environment of the damaged joint from diseased to healing by "signaling" the immune system to start rebuilding tissue.
Vascular endothelial growth factor (VEGF) is an important protein that brings healing oxygen to damaged tissue where blood circulation might be damaged or inadequate.
Epidermal growth factor plays a key role in tissue repair mechanisms.

The concept behind the treatment is that these growth factors will facilitate a repair.
A September 2021 Editorial in the journal Arthroscopy (3) offers this opinion of the effectiveness of PRP injections into the shoulder
". . . PRP delivers a high concentration of growth factors, cytokines, and other important inflammatory modulators. Its use is appealing for treating partial-thickness rotator cuff tears, subacromial bursitis, and rotator cuff tendinopathy since rotator cuff tendons often have poor healing capacity due to intrinsic degeneration. PRP has been shown to increase cell proliferation and matrix synthesis in tenocytes, which may aid tendon regeneration and healing.
Adult tendons also contain a small amount of tendon progenitor cells, which can be induced to an active state by PRP. (PRP may initiate healing by awakening progenitor or "stem cells") In addition, PRP is an autologous biologic agent and easy to acquire and administer in an outpatient clinical setting. Clinical studies continue to lag and are often heterogenous (not consistant) in quality and in results. . . Clinicians should remain cautiously optimistic about the future role of PRP injections in the shoulder."
Research comparing PRP and Cortisone
A paper (4) evaluating the effectiveness of autologous platelet-rich plasma (PRP) injections in the treatment of common shoulder diseases. To do this the researchers examined previously published randomized controlled trials of PRP versus a control.
From 8-12 weeks to more than 1 year, PRP injections were associated with better pain relief and functional outcomes than control interventions.
PRP injections were also associated with greater quality of life.
Compared with placebo and corticosteroid injections, PRP injections provided better pain relief and functional improvement.
Conclusions: "PRP injections could provide better pain relief and functional outcomes than other treatments for persons presenting with common shoulder diseases. PRP injections have a greater capacity to improve shoulder-related quality of life than other interventions."
For a further discussion of treatments please see my articles:
Do you have questions about your shoulder pain? Ask Dr. Darrow
Marc Darrow, MD., JD. is the medical director and founder of the Darrow Stem Cell Institute in Los Angeles, California. With over 23 years experience in regenerative medicine techniques and the treatment of thousands of patients, Dr. Darrow is considered a leading pioneer in the non-surgical treatment of degenerative Musculoskeletal Disorders and sports related injuries.


A leading provider of stem cell therapy, platelet rich plasma and prolotherapy
11645 WILSHIRE BOULEVARD SUITE 120, LOS ANGELES, CA 90025
PHONE: (800) 300-9300 or 310-231-7000
References
1 Pritem AR, Abraham VT, Krishnagopal R. Early Clinical and Functional Outcome of Rotator Cuff Tendinopathy of the Shoulder Treated with Platelet Rich Plasma Injection. Malaysian Orthopaedic Journal. 2021 Jul;15(2):55.
2 Lin MT, Wei KC, Wu CH. Effectiveness of platelet-rich plasma injection in rotator cuff tendinopathy: a systematic review and meta-analysis of randomized controlled trials. Diagnostics. 2020 Apr;10(4):189.
3 Carr, James B. "Editorial Commentary: Platelet-Rich Plasma Shows Promise for Improving Shoulder Tendinopathy." (2021): 2754-2755.
4 Barman A, Mishra A, Maiti R, Sahoo J, Thakur KB, Sasidharan SK. Can platelet-rich plasma injections provide better pain relief and functional outcomes in persons with common shoulder diseases: a meta-analysis of randomized controlled trials. Journal of the Korean Shoulder and Elbow Society. 2021 Oct 15.
5 Annaniemi JA, Pere J, Giordano S. Platelet-rich plasma versus corticosteroid injections for rotator cuff tendinopathy: a comparative study with up to 18 months follow-up. Journal of the Korean Shoulder and Elbow Society. 2022 Jan 4.
1264