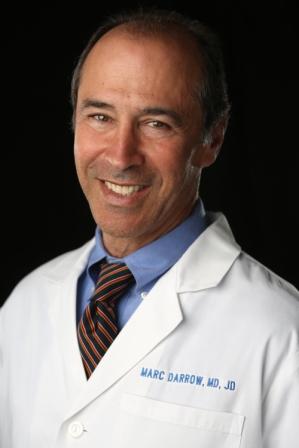 Typically before someone diagnosed with hip osteoarthritis is recommended to surgery, they will be offered various injections that may help them delay or prolong the need for the replacement surgery. The reasons for delaying hip replacements are many. You have to work, you are a primary caregiver, you are waiting until you retire, you simply do not want the surgery. For the people with hip pain there are choices.
In the following recent research we will examine comparisons between routinely administered hip osteoarthritis injections.
Cortisone effective for 12 weeks, better than hyaluronic acid injections
Many people are offered a cortisone injection to help with pain relief, inflammation, and in some cases to help their doctors identify where the source of their pain is coming from. Because of the well documented side-effects of cortisone, I cover this topic at length in my article Systemic effects of cortisone injections including cartilage damage, doctors have become less anxious to rush to these injections and in the past years alternatives including hyaluronic acid injections have been developed. But are the hyaluronic acid injections a better option?
Reviewing the treatments
A November 2021 review study which evaluated previously published findings in the medical literature (1) compared hyaluronic acid with platelet rich plasma, with corticosteroids and with saline solution. The researchers of this study concluded of their comparisons: "we have observed that intra-articular injections of platelet-rich plasma seem to decrease pain at short term and disability at long term, in patients affected by hip osteoarthritis better than hyaluronic acid. The association of hyaluronic acid and corticosteroids could give better results compared to hyaluronic acid alone, while the use of intra-articular ketorolac and saline solution requires more studies."
The use of corticosteroid injections for hip osteoarthritis and compared these injections to hyaluronic acid injections
An August 202o study (2) made these observations concerning the use of corticosteroid injections for hip osteoarthritis and compared these injections to hyaluronic acid injections:
"Intraarticular corticosteroid injections have been used for decades, although evidence is quite scarce, and many controversies remain."

"Available randomized controlled trials show that intraarticular corticosteroid injections provide pain relief and functional improvement in hip osteoarthritis. This efficacy has not been shown with intraarticular hyaluronic acid injections."
"This review shows that intraarticular corticosteroid injections are efficacious in hip osteoarthritis and that this benefit can last up to 12 weeks."
Summary: Cortisone injections are effective for 12 weeks and they are a better option than hyaluronic acid injections.
The side-effects of cortisone
But again, we come back to the problem of cortisone's know side-effects and the basic question, what does it cost to get 12 weeks worth of pain relief in the long-term aspect of hip osteoarthritis treatment?
One of the side-effects if corticosteroid injections given into the hip is the concern, as pointed out in a  June 2021 study (3) is "that these injections may increase the risk of postoperative infection if a subsequent total hip arthroplasty (hip replacement) is performed. This study found that "there appears to be both a time and dose-dependent association of hip corticosteroid injection and postoperative infection following hip replacement. Surgeons should consider delaying elective hip replacement if a corticosteroid injection has been administered within the four months prior to the planned procedure."
Hyaluronic acid injections not specifically favored over other treatments
Returning then to options, while some people get good short-term benefit from hyaluronic acid injections, researchers have not found them to be any better than cortisone or other injections types. A June 2021 study (4)  suggests Intra-articular intra-articular high molecular weight hyaluronic acid injection provided pain relief, functional improvement, and no severe complications on immediate short term basis. However, the results do not favor treatment with intra-articular high molecular weight hyaluronic acid over other treatment methods.
One injection of hyaluronic acid helps up to six weeks
One reason we see many patients with hip pain is that they have tried other injection treatments and they "wear out" or more specifically loss effectiveness. A September 2021 study (5)  assessed the safety and efficacy of ultrasound guided injection of a high molecular weight, non-animal derived, stabilized hyaluronic acid (Durolane) in patients with mild to moderate hip osteoarthritis. They found that in their 87 patient study group, one injection of hyaluronic acid provided meaningful clinical benefit at six weeks after injection.
A September 2021 study (6) looked at Hymovis injections and patient response 24 months after treatment. The study found "treatment of hip osteoarthritis in active sportsmen with Hymovis seems a safe and effective approach for the management of osteoarthritis symptoms, by potentially protecting cartilage and subchondral bone from further damage.
A November 2021 review study (7) suggested patients undergoing treatment for hip osteoarthritis with either PRP or hyaluronic acid injections can expect to experience similarly beneficial short-term clinical outcomes. 
Botox addresses muscle spasms and seizure
A 2019 study (8) examined the use of the application of botulinum toxin type A (BoNT-A) in hip osteoarthritis patients. the researchers write that Botox "produces a temporary, delimitable and reversible flaccid paralysis of the muscle (it lessens spasms and tightness), which applied in a strategic way achieves to reduce mechanical stress and pain. The researchers evaluated the effect on pain perception, functionality and rigidity and changes in flexibility, internal and external rotation, before and 90 days after the application of botulinum toxin type A." They found that the treatment with botulinum toxin type A provides a conservative and safe option for the management of symptoms and physical restraint caused by hip osteoarthritis at 90 days after treatment. 
Cooled radiofrequency ablation – for patients who cannot have hip replacement surgery or do not want it.
A May 2022 study (9) looked at the effectiveness of cooled radiofrequency ablation in managing hip pain from osteoarthritis at six months after receiving treatment in patients who failed conservative treatments and are not surgical candidates due to comorbidities or unwillingness to undergo arthroplasty surgery. In cooled radiofrequency ablation, the nerve branches that bring pain sensations from the hip are heated in a form of nerve block. The treatment is called "cooled" because water is used to cool the surrounding tissues to prevent tissue damage. In this study's conclusion, the researchers said 11 advanced osteoarthritis patients who received cooled radiofrequency ablation showed significant improvement in pain and stiffness scores.
Other injection treatments
In our office we use biologic-type injections. These would include platelet rich plasma injections and bone marrow derived stem cell therapy. I have post related articles below which are more extensive and detailed.
Treatment of Hip Osteoarthritis with Platelet-Rich Plasma Injections
Research: Stem cell therapy for a bone on bone hip and alterative to hip replacement surgery
Do you have questions? Ask Dr. Darrow
Marc Darrow, MD. JD., discusses the treatment philosophy of the Darrow Stem Cell Institute. Transcript of video


A leading provider of stem cell therapy, platelet rich plasma and prolotherapy
11645 WILSHIRE BOULEVARD SUITE 120, LOS ANGELES, CA 90025
PHONE: (800) 300-9300 or 310-231-7000
 References
1 Ferrara PE, Codazza S, Coraci D, Malerba G, Ferriero G, Ronconi G. State of art in intra-articular hip injections of different medications for osteoarthritis: a systematic review. BMC Musculoskelet Disord. 2021 Nov 29;22(Suppl 2):997. doi: 10.1186/s12891-021-04866-6. PMID: 34844603.
2 Choueiri M, Chevalier X, Eymard F. Intraarticular Corticosteroids for Hip Osteoarthritis: A Review. Cartilage.:1947603520951634.
3 Forlenza EM, Burnett RA, Korrapati A, Yang J, Forsythe B, Della Valle CJ. Preoperative Corticosteroid Injections Demonstrate a Temporal and Dose-Dependent Relationship with the Rate of Postoperative Infection Following Total Hip Arthroplasty. The Journal of Arthroplasty. 2021 Jun 1;36(6):2033-7.
4 Ali SM, Farooqui SF, Sahito B, Ali M, Khan AA, Naeem O. Clinical Outcomes Of Intra-Articular High Molecular Weight Hyaluronic Acid Injection For Hip Osteoarthritis-A Systematic Review And Meta-Analysis. J Ayub Med Coll Abbottabad. 2021;33(2).
5 Long DM, Fitzpatrick J. Safety and efficacy of a single intra-articular injection of hyaluronic acid in osteoarthritis of the hip: a case series of 87 patients. BMC Musculoskeletal Disorders. 2021 Dec;22(1):1-7.
6 Rando G, Pastorino R. Intra-articular Hymovis injection for managing hip OA in active sportsmen. A 24-month observational retrospective clinical investigation. Journal of Clinical Orthopaedics and Trauma. 2021 Sep 14:101594.
7 Belk JW, Houck DA, Littlefield CP, Kraeutler MJ, Potyk AG, Mei-Dan O, Dragoo JL, Frank RM, McCarty EC. Platelet-Rich Plasma versus Hyaluronic Acid for Hip Osteoarthritis Yield Similarly Beneficial Short-Term Clinical Outcomes: A Systematic Review and Meta-Analysis of Level I and II Randomized Controlled Trials. Arthroscopy: The Journal of Arthroscopic & Related Surgery. 2021 Nov 14.
8 Durán-Hernández S, Soto-Rodríguez JF, Allen-Bobadilla J, Durán-Hernández N, García-Mosco P. Osteoarthritis of the hip conservative treatment with type A botulinum toxin. Gaceta medica de Mexico. 2019 Jan 1;155(Suppl 1):S44-8.
9 Tran A, Reiter D, Wong PK, Fritz J, Cruz AR, Oskouei S, Gonzalez FM. Alternative treatment of hip pain from advanced hip osteoarthritis utilizing cooled radiofrequency ablation: single institution pilot study. Skeletal Radiology. 2022 May;51(5):1047-54.