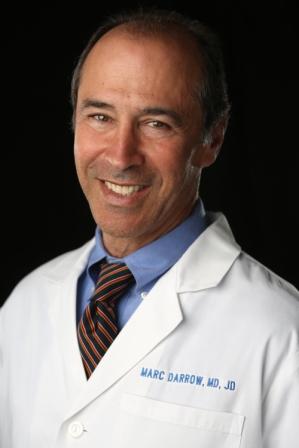 Many patients we see, have been researching their options in treating their chronic knee pain. These people come to see us because they are exploring non-surgical alternatives and have investigated various forms of regenerative medicine techniques. This includes the use of their own blood platelets as a healing solution, (more commonly referred to as Platelet Rich Plasma Therapy) or stem cell therapy which we will discuss below in relation to hyaluronic acid injections.
Many of these patients, perhaps including yourself as well, have had prior discussion with doctors about hyaluronic acid injections. These injections can provide a good amount of pain relief, temporarily. But ultimately they do not regenerate tissue and they are only a stop gap measure to delaying inevitable joint replacement.
Hyaluronic acid is a naturally occurring substance that is a major component of the protective synovial fluid that surrounds the knee. In its natural form it is also a key component of wound healing. In its processed form used for injection purposes, hyaluronic acid is NOT a key healing component as attested to by suggestions and recommendations that these injections are stop gaps until knee replacement can be performed.
Hyaluronic acid injections "buying time," until you are ready for knee replacement
A study in the journal Public Library of Science one (1) agrees with the current beliefs that Hyaluronic Acid Injections are at best, a treatment best used to help delay inevitable total knee replacement. How much so? In this research, the patients of the study were able to delay knee replacement for about 1.5 years on average.
A study published in October 2019 in the medical journal Cartilage (2) noted less time between Hyaluronic Acid Injections and knee replacement. They also noted some other findings:

Most knee replacement patients did not use hyaluronic acid injections prior to knee replacement. (Researchers put this number at 73.7%)
When the patient did receive hyaluronic acid injections, it was associated with an average knee replacement delay of 7 months, though the cause and effect could not be examined. (This means the researchers were not sure the delay was the result of the hyaluronic acid injections.)

To some researchers, this delay to knee replacement is so small that they suggest Hyaluronic Acid Injections are a waste of time, money, and resources. Some patients should be encouraged to proceed directly to the knee replacement and not consider the Hyaluronic Acid Injections. The research from the journal American Health and Drug Benefits suggest that patients over the age of 70 should proceed to total knee replacement as opposed to intra-articular injections of steroids or hyaluronic acid  to save on national health care costs.(3)
As many of you know first-hand, Hyaluronic acid injections, commonly known as Euflexxa®, Supartz®, Supartz FX®, Hyalgan®, Synvisc®, HYMOVIS®etc, is an attempt to restore the knee's synovial fluid's lubrication properties through viscosupplementation and restoration of  lost hyaluronic acid levels. These injections can not be given over long periods of time as their effect dwindles to the point of providing no benefit. This is outlined in the medical research.
Comparing PRP and hyaluronic acid in the treatment of knee osteoarthritis
A July 2020 study in the journal Arthroscopy (4) compared the effectiveness and safety of platelet-rich plasma (PRP) and hyaluronic acid in adult knee osteoarthritis patients. In this research Twenty-six randomized controlled trials involving 2430 patients were included. Pain and functioning scores the PRP group were better than the those of the hyaluronic acid group at 3, 6 and 12 months. The PRP group had better pain and functioning scores than the hyaluronic acid group at 6 and 12 months.
Conclusions: For the nonsurgical treatment of knee osteoarthritis, compared with hyaluronic acid , intra-articular injection of PRP could significantly reduce patients' early pain and improve function. There was no significant difference in adverse events between the two groups. PRP was more effective than hyaluronic acid in the treatment of KOA, and the safety of these two treatment options was comparable.
A March 2019 study (5) wrote: "Intra-articular PRP injections into the knee for symptomatic early stages of knee osteoarthritis are a valid treatment option. The clinical efficacy of Intra-articular PRP is comparable to that of the Intra-articular hyaluronic acid and Intra-articular cortisone forms after 3 months and the long-term efficacy of Intra-articular PRP is superior to Intra-articular hyaluronic acid and Intra-articular cortisone."
A 2015 study (6)  found that the intra-articular PRP injection was more effective than the hyaluronic acid injections in pain relief and function in early knee osteoarthritis patients.
A March 2020 study (7) looked at knee osteoarthritis in patients who suffer from being overweight or obese. They found that PRP was better than hyaluronic acid  for the treatment of knee osteoarthritis in these patients. in the long-term.
Controversy as to whether hyaluronic acid injections cause side-effects
There is a controversy surrounding not only the long-term / short-term benefits of hyaluronic acid injections, but also, as to whether or not these injections cause unwanted adverse reactions.
Doctors at Bern University Hospital in Sweden suggested in their published research in the Annals of internal medicine (8) that in patients with knee osteoarthritis, viscosupplementation offered a small and clinically irrelevant benefit and an increased risk for serious adverse events.
In another larger study in the French medical publication Prescribe International, researchers found that hyaluronic acid injections only provided a small relief to patients with osteoarthritis of the knee, but agreed that hyaluronic acid injections could provoke both local reactions and serious adverse effects."(9)
In the journal Clinical neurology and neurosurgery, doctors recently warned that while Hyaluronic acid injections can provide significant pain relief and improvement in the knee – This may cause excessive loading on the knee joints, which may further accelerate the rate of knee degeneration.(10)
There has been some research to suggest that hyaluronic acid injections do not cause adverse effects, but a May 2019 study challenged this notion.In the journal Drugs & Aging (11) a multi-national team of researchers suggested:
"(In reviewing the) available data on studies without any concomitant anti-osteoarthritis medication permitted during clinical trials, hyaluronic acid injections seems not to be associated with any safety issue in the management of osteoarthritis. However, this evidence was associated with only a "low" to "moderate" certainty. A possible association with increased risk of serious adverse effects, particularly when used with concomitant osteoarthritis medications, requires further investigation."
In brief, the evidence is not good that hyaluronic acid injections are safe and further, they seem to cause worse adverse effects when used in conjunction with other osteoarthritis medications.
How about combining hyaluronic acid and PRP? Research says: PRP and hyaluronic acid combined in no better than PRP alone.
We have a new 2021 review study (12) that looked into "a new trend" of combining hyaluronic acid and PRP in an effort to have a more beneficial synergistic effect. Here are the results:
Hyaluronic acid and PRP combination therapy resulted in improved patient report outcomes in all reviewed studies.
Of the comparative and randomized studies examined, 2 studies demonstrated that combination therapy was superior to hyaluronic acid alone.
However,  combination therapy was not superior to PRP alone.
When hyaluronic acid works best? When it is naturally produced in the body and provides a self-renewing source of joint protection
The reason you may have been recommended to Hyaluronic acid injections is that you have none or very little of your own. Your body, for the most part has stopped producing it or that which your body produces is a weakened, diluted product ravaged by incessant inflammation. Stem cell therapy may be able to reverse this problem and "re-open" Hyaluronic acid production.
There is new fascinating research about the inter-relationship between natural hyaluronic acid and stem cell therapy. Here is where we will get into the research and discussions surrounding stem cell therapy's ability to increase the natural production of hyaluronic acid in osteoarthritic knees.
A paper published in the Journal of orthopaedic research (13) made these observations:
First, the researchers investigated whether mesenchymal stem cells in synovial fluid increased in the knee with degenerated cartilage and osteoarthritis.

Observation: The number of stem cells found in the synovial fluid of patients with good knees and little of no degenerative problems were "hardly noticed."
Observation: The number of stem cells found in the synovial fluid of patients with degenerative knee disease or injury  increased along with degenerated cartilage and osteoarthritis.
Stem cells "re-hydronate" the synovial fluid with natural hyaluronic acid.
In other words, as there was more knee damage, stem cells were making their way to the damaged knee. Many stem cells found their way to the synovial fluid. There they could help with the production of natural hyaluronic acid and help produce more of the natural and protective fluid.
This unique relationship between stem cells and hyaluronic acid was also noted by doctors at the University of Leeds in the UK who suggested a spontaneous healing of cartilage in a newly created  "favorable biochemical and biomechanical (knee) environment.(14)
A January 2019 (15) study in the journal Stem Cell International made similar observations. Here the researchers found that synovial fluid cells taken from patients who did not have knee osteoarthritis, when exposed in a laboratory to the synovial fluid of a patient with knee osteoarthritis, increased its metabolic activity. They started healing.
If you would like to explore more information, send in your question or ask us about your candidacy for treatment.
Do you have questions? Ask Dr. Darrow
Marc Darrow, MD. JD., discusses the treatment philosophy of the Darrow Stem Cell Institute. Transcript of video

A leading provider of stem cell therapy, platelet rich plasma and prolotherapy
11645 WILSHIRE BOULEVARD SUITE 120, LOS ANGELES, CA 90025
PHONE: (800) 300-9300 or 310-231-7000
Stem cell and PRP injections for musculoskeletal conditions are not FDA approved. We do not treat disease. We do not offer IV treatments. There are no guarantees that this treatment will help you. Prior to our treatment, seek advice from your medical physician. Neither Dr. Darrow, nor any associate, offer medical advice from this transmission. This information is offered for educational purposes only. The transmission of this information does not create a physician-patient relationship between you and Dr. Darrow or any associate. We do not guarantee the accuracy, completeness, usefulness or adequacy of any resource, information, product, or process available from this transmission. We cannot be responsible for the receipt of your email since spam filters and servers often block their receipt. If you have a medical issue, please call our office. If you have a medical emergency, please call 911.
References:
1. Altman R, Lim S, Steen RG, Dasa V. Hyaluronic Acid Injections Are Associated with Delay of Total Knee Replacement Surgery in Patients with Knee Osteoarthritis: Evidence from a Large U.S. Health Claims Database. PLoS One. 2015 Dec 22;10(12):e0145776. doi: 10.1371/journal.pone.0145776. eCollection 2015
2 Ong KL, Runa M, Lau E, Altman R. Is Intra-Articular Injection of Synvisc Associated with a Delay to Knee Arthroplasty in Patients with Knee Osteoarthritis?. Cartilage. 2019;10(4):423–431. doi:10.1177/1947603518775792
3 Pasquale MK, Louder AM, Cheung RY, Reiners AT, Mardekian J, Sanchez RJ, Goli V. Healthcare Utilization and Costs of Knee or Hip Replacements versus Pain-Relief Injections. Am Health Drug Benefits. 2015 Oct;8(7):384-94.
4 Tan J, Chen H, Zhao L, Huang W. Platelet Rich Plasma Versus Hyaluronic Acid in the Treatment of Knee Osteoarthritis: a Meta-Analysis of 26 randomized controlled trials. Arthroscopy: The Journal of Arthroscopic & Related Surgery. 2020 Jul 15.
5 Huang Y, Liu X, Xu X, Liu J. Intra-articular injections of platelet-rich plasma, hyaluronic acid or corticosteroids for knee osteoarthritis. Der Orthopäde. 2019 Jan 8:1-8.
6 Kilincoglu V, Yeter A, Servet E, Kangal M, Yildirim M. Short term results comparison of intraarticular platelet-rich plasma (prp) and hyaluronic acid (ha) applications in early stage of knee osteoarthritis. Int J Clin Exp Med. 2015 Oct 15;8(10):18807-12. eCollection 2015.
7 Luo P, Xiong Z, Sun W, Shi L, Gao F, Li Z. How to Choose Platelet-Rich Plasma or Hyaluronic Acid for the Treatment of Knee Osteoarthritis in Overweight or Obese Patients: A Meta-Analysis. Pain Res Manag. 2020 Mar 10;2020:7587936. doi: 10.1155/2020/7587936. PMID: 32322326; PMCID: PMC7085849.
8 Rutjes AWS, Jüni P, MD; da Costa BR, et al. Viscosupplementation for Osteoarthritis of the Knee: A Systematic Review and Meta-analysis. Ann Intern Med. 2012 Jun 11.
9 Intra-articular hyaluronic acid injection: not for gonarthrosis. Prescrire Int. 2013 Oct;22(142):248-9.
10 Tang AC, Tang SF, Hong WH, Chen HC. Kinetics features changes before and after intra-articular hyaluronic acid injections in patients with knee osteoarthritis. Clin Neurol Neurosurg. 2015;129 Suppl 1:S21–S26. doi:10.1016/S0303-8467(15)30007-X
11 Honvo G, Reginster JY, Rannou F, Rygaert X, Geerinck A, Rabenda V, McAlindon T, Charles A, Fuggle N, Cooper C, Curtis E, Arden N, Avouac B, Bruyère O. Safety of Intra-articular Hyaluronic Acid Injections in Osteoarthritis: Outcomes of a Systematic Review and Meta-Analysis. Drugs Aging. 2019;36(Suppl 1):101-127. doi: 10.1007/s40266-019-00657-w. Epub 2019 May
12 Baria MR, Vasileff WK, Borchers J, DiBartola A, Flanigan DC, Plunkett E, Magnussen RA. Treating Knee Osteoarthritis With Platelet-Rich Plasma and Hyaluronic Acid Combination Therapy: A Systematic Review. The American Journal of Sports Medicine. 2021 Apr 8:0363546521998010.
13 Sekiya I, Ojima M, Suzuki S, Yamaga M, Horie M, Koga H, Tsuji K, Miyaguchi K, Ogishima S, Tanaka H, Muneta T. Human mesenchymal stem cells in synovial fluid increase in the knee with degenerated cartilage and osteoarthritis. Journal of Orthopaedic Research. 2012 Jun;30(6):943-9.
14 Baboolal TG, Mastbergen SC, Jones E, Calder SJ, Lafeber FPJG, McGonagle D. Synovial fluid hyaluronan mediates MSC attachment to cartilage, a potential novel mechanism contributing to cartilage repair in osteoarthritis using knee joint distraction. Annals of the Rheumatic Diseases. 2016;75(5):908-915. doi:10.1136/annrheumdis-2014-206847.
15 de Sousa EB, Dos Santos Junior GC, Aguiar RP, da Costa Sartore R, de Oliveira ACL, Almeida FCL, Neto VM, Aguiar DP. Osteoarthritic Synovial Fluid Modulates Cell Phenotype and Metabolic Behavior In Vitro. Stem Cells Int. 2019 Jan 15;2019:8169172. doi: 10.1155/2019/8169172. PMID: 30766606; PMCID: PMC6350599.