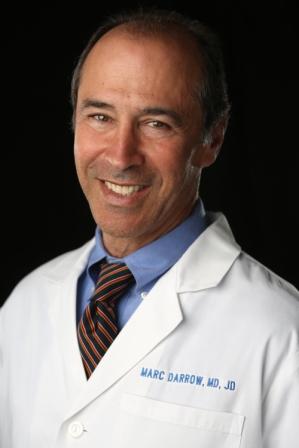 Many golfers play as long as they can with a painful hip. Then one day the hip pain becomes severe enough that it is just not worth playing any more. As avid and recreational golfers, many people do not embark on surgery to get themselves back on the course. They get the surgeries because of other quality of life factors or they need to return to work. But as golf is an important aspect of their lives, if they can get back to playing, that would be an added bonus to the surgery.
The question many people wrestle with is, surgery or no surgery?
Many golfers know other golfers who had very good success with surgery so it is easy to think surgery would be the answer. For many people surgery may indeed by the answer. But what if you cannot get a surgery in a timely manner or you do have a job that you cannot take the time off of work? Maybe you are simply not interested in the months of extensive physical therapy or the rehab required to recover or maybe you are simply not interested in getting a surgery? Are there options?
The realities of hip replacement and the return to sport
A December 2019 paper published in the journal International orthopaedics (1) examined the return to golf after hip replacement.
As hip arthroplasty (replacement) patients are becoming increasingly active, their expectations about post-operative function are constantly evolving. The aim of this study is to identify the perception of patients regarding their performance in sports activities after hip arthroplasty.
Seventy-two patients who had joint replacement participated in a post-replacement survey.

Of these patients, the most frequently practiced sports were golf (20 patients) and tennis (16 patients).
Of these 72 patients, only 44.4% (30 patients) returned to this activity after surgery.
Of these 30 patients about 21 reported to have an equal or better athletic performance than before surgery.
The main causes reported by patients not to return to sports were the fear of injury and recommendation of the surgeon.
The study started with 72 patients who participated in sports. The study ended with 21 patients still playing.
The realities of hip resurfacing
Hip resurfacing is a much less dramatic procedure than a hip replacement. In my companion article on hip resurfacing I give more detailed explanation of the hip resurfacing procedure. The procedure is used for patients considered too young for a full hip replacement but who have significant damage to the hip joint. In the procedure a cap is placed over the damaged femoral head or "ball" of the hip socket.
A study from 2015 (2) described the recovery from hip resurfacing: "Low impact activities such as exercise, walking on soft surfaces and non competitive swimming were allowed from 6th week post surgery while higher impact activities such as using the cross trainer and chipping and putting (for those who played golf) were allowed between 6 and 12 weeks. Patients were allowed to resume normal activities within their level of tolerance after 3 months. At each stage, they were advised to progress gradually and refrain from activities that caused pain in their operated hip. Examples of gradual progression included playing doubles tennis before returning to the singles game and becoming comfortable playing 9 holes prior to returning to a full round of golf."
Other studies gave varying opinions:
In the Journal of Bone and Joint Surgery (3) surgeons suggested: "High levels of sporting activities can be detrimental to the long-term success of hip resurfacing devices, independently from other risk factors. Patients seeking hip resurfacing are usually young and should limit their involvement in sports to levels that the implant construct will be able to tolerate."
A 2021 study (4) sought to predict who would have complication after the hip resurfacing procedure. Specifically they wrote: "Hip resurfacing is used to treat degenerative diseases in the later stages. After surgery, there is a risk of endoprosthesis loosening and low-energy fracture during daily physical activity."
A December 2020 (5) study suggested "the hip resurfacing may provide a functional benefit in sports and recreation and greater satisfaction in patients who meet the current criteria for hip resurfacing. Because these benefits may be small, pre-operative counseling should focus on balancing the possible functional benefits against the longer-term risks associated with metal-on-metal bearings."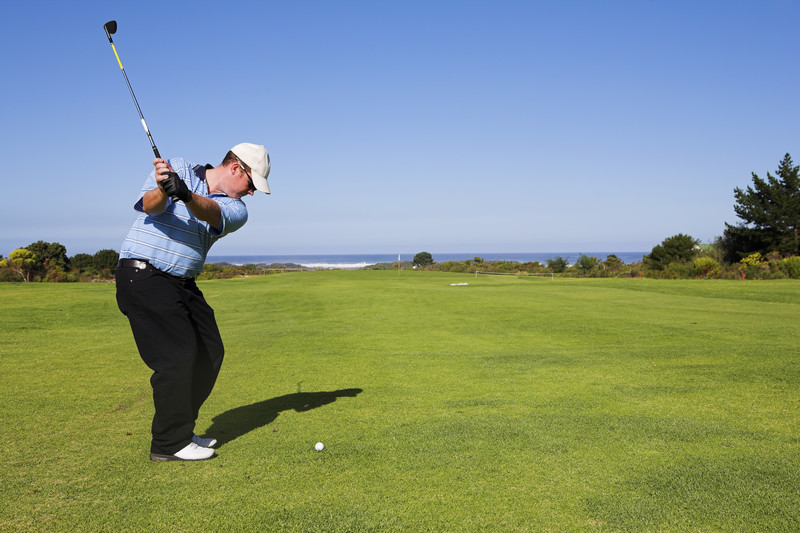 Arthroscopic hip surgery
A December 2018 (6) study in the journal Arthroscopy investigated if patients who reported playing golf before arthroscopic hip surgery for femoroacetabular impingement syndrome were able to return to playing golf postoperatively. In this study a group of 29 younger patients (average age 36) were evaluated a minimum of 24 months after surgery. Of the 29 patients – 28 were able to return to golf an average of 7.2 months post-surgery.
These are great results if you are in great shape and are an average of 36 years old. But what of you do not meet this description?
In my article on alternatives to arthroscopic surgery I discuss hip arthroscopic surgery or trying to find other solutions. Here is a brief summary
For someone who is active, surgery can be a confusing option. On the one hand, surgery is seen as an attractive option because there is a promise that the patient will be able to resume normal sporting activities quicker if they do not wait. Labrum tear and impingement is something, they are told, that will not heal on its own. On the other hand, surgical recovery can take a long time. Then there is the thought that the surgery may not be that successful.
In January 2020, James D. Wylie, MD wrote an editorial in the medical journal Arthroscopy. (6) This is what he wrote:
"Hip arthroscopy has evolved significantly over the last 5 to 10 years. With this comes the burden of patients with continued pain after their index (first) procedure. Reasons for the need for revision surgery can be many, including incomplete resection of impingement morphology, unrecognized/unaddressed acetabular dysplasia or hip instability, failure to manage the soft tissue appropriately (i.e., labrum or capsule/ligament), or other unrecognized cause of pain, like femoral retroversion (the femoral head is not in the correct position, a tell tale sign is that the foot is pointed outward) or subspine impingement. Like many other orthopaedic procedures, revision hip arthroscopy with or without a defect in the hip capsule has significantly worse outcomes at 2 years compared with primary hip arthroscopy. This emphasizes the importance of proper diagnosis, well-done surgery, and proper rehabilitation the first time to avoid the need for revision hip surgery in the young adult altogether.
The non-surgical options PRP and Stem Cell Therapy
PRP treatments involve collecting a small amount of your blood and spinning it in a centrifuge to separate the platelets from the red cells. The collected platelets are then injected into toe joints to stimulate healing and regeneration.
Stem cell therapy involves the use of bone marrow derived stem cells. These stem cells are also injected into to the joint to stimulate healing and regeneration.
In our own clinical observations, we have seen good results using stem cell injections to help repair varying degrees of hip problems. We currently use bone marrow derived stem cells which are taken from the patient and reinjected into the hip area. The decision as to which of these treatments to used is made at the time of the physical examination and a determination is made that the patient is a good candidate for treatment and should have a realistic expectation of treatment success. Unfortunaely these treatments will not help everyone nor is every patients a candidate for these treatments. Further, there is no direct research on the effects of stem cell therapy or PRP on the return to golf in people suffering from hip pain.
In May 2019, doctors at the Mayo Clinic published research on ultrasound guided platelet rich plasma injections for treatment of symptoms associated with acetabular hip labral tears. What the Mayo Clinic researchers hoped to answer was whether PRP was safe and effective. The results were published in the American journal of physical medicine & rehabilitation.(7)
The researchers looked at 8 patients who have previously failed conservative management and received ultrasound-guided injection of PRP at the site of hip labrum tear. The patients were assessed for pain and functionality at the start of treatment, then 2, 6, and 8 weeks after injection.
The findings: Results were good, improvements in pain and function were seen at the 2, 6 and 8 week marks post injection.
The conclusion: "Ultrasound-guided injection of PRP holds promise as an emerging, minimally-invasive technique toward symptom relief, reducing pain, and improving function in patients with hip labral tears."
Do you have questions? Ask Dr. Darrow

A leading provider of stem cell therapy, platelet rich plasma and prolotherapy
11645 WILSHIRE BOULEVARD SUITE 120, LOS ANGELES, CA 90025
PHONE: (800) 300-9300 or 310-231-7000
Stem cell and PRP injections for musculoskeletal conditions are not FDA approved. We do not treat disease. We do not offer IV treatments. There are no guarantees that this treatment will help you. Prior to our treatment, seek advice from your medical physician.Neither Dr. Darrow, nor any associate, offer medical advice from this transmission. This information is offered for educational purposes only. The transmission of this information does not create a physician-patient relationship between you and Dr. Darrow or any associate. We do not guarantee the accuracy, completeness, usefulness or adequacy of any resource, information, product, or process available from this transmission. We cannot be responsible for the receipt of your email since spam filters and servers often block their receipt. If you have a medical issue, please call our office. If you have a medical emergency, please call 911.
1 Madrid J, Bautista M, Guio JF, Bonilla G, Betancourt A, Llinas A. Perceived skills for sports performance after primary hip arthroplasty: a cross-sectional study. International orthopaedics. 2019 Dec;43(12):2725-30.
2 Sandiford N, Muirhead-Allwood SK, Skinner JA. Return to sporting activity after Birmingham hip resurfacing arthroplasty: mid term results. Indian journal of orthopaedics. 2015 Dec;49:595-601.
3 Le Duff MJ, Amstutz HC. The relationship of sporting activity and implant survivorship after hip resurfacing. J Bone Joint Surg Am. 2012 May 16;94(10):911-8.
4 Eremina GM, Smolin AY. Risk assessment of resurfacing implant loosening and femur fracture under low-energy impacts taking into account degenerative changes in bone tissues. Computer simulation. Computer Methods and Programs in Biomedicine.:105929.
5 McLawhorn AS, Buller LT, Blevins JL, Lee YY, Su EP. What Are the Benefits of Hip Resurfacing in Appropriate Patients? A Retrospective, Propensity Score-Matched Analysis. HSS Journal®. 2019 Dec 4:1-1.
6 Waterman BR, Ukwuani G, Clapp I, Malloy P, Neal WH, Nho SJ. Return to golf after arthroscopic management of femoroacetabular impingement syndrome. Arthroscopy: The Journal of Arthroscopic & Related Surgery. 2018 Dec 1;34(12):3187-93.
7 De AL, Blatz D, Karam C, Gustin Z, Gordon A. Use of Platelet Rich Plasma for the Treatment of Acetabular Labral Tear of the Hip: A Pilot Study. American journal of physical medicine & rehabilitation. 2019 May.