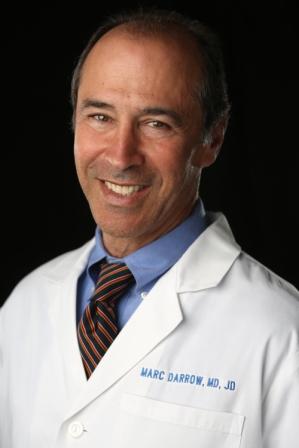 We see many post-menopausal women who suffer from significant back and joint pain. Some of these women have had a difficult time in healing because they have, among other health concerns, diminished hormone levels. In this article I am going to look at some of the research that suggests a connection between low-levels of estrogen, osteoarthritic joint pain and osteoporosis. To be clear, supplementation of estrogen can provide a benefit to healing, but estrogen alone, as we will see in the following studies may not be the "one answer," to joint and back pain. Joint pain and back pain, like hormonal balance, is a complex issue that needs to be thought of in a holistic – whole body or whole joint manner.
Does estrogen supplementation help with joint pain?
A team of investigators from leading American universities, including the University of California at Los Angeles, Stanford University, and the Carver College of Medicine, University of Iowa published a study in the November 2018 issue of the medical journal Menopause, (1) that examined whether or not estrogen supplementation could help with joint pain. Because the use of hormones in helping joint pain is somewhat controversial, meaning that research how shown a mixed bag of results, these investigators focused on estrogen supplementation as a stand alone treatment.
Here are the study highlights and learning points:
A total of 10,739 postmenopausal women who have had a hysterectomy were randomized to receive daily oral conjugated equine estrogens (0.625 mg/d) or a matching placebo.
The frequency and severity of joint pain and joint swelling were assessed by questionnaire in all participants at entry and on year 1, and in a 9.9% (1/10th of the patients chosen at random) after three years and six years.
RESULTS:
At baseline, joint pain and joint swelling were closely comparable in the randomization groups (about 77% with joint pain and 40% with joint swelling).
After 1 year, joint pain frequency was significantly lower in the estrogen-alone group compared with the placebo group as was joint pain severity, and the difference in pain between randomization groups persisted through year 3.
However, joint swelling frequency was higher in the estrogen-alone group. Adherence-adjusted analyses strengthen estrogen's association with reduced joint pain but attenuate estrogen's association with increased joint swelling.
The current findings suggest that estrogen-alone use in postmenopausal women results in a modest but sustained reduction in the frequency of joint pain. But what about the swelling? Was it because of the synthetic estrogen being used? This is where the complexity of hormones comes to play. Look at this study published in the journal Osteoarthritis and Cartilage (2). Here doctors found that women with low serum levels of estradiol, progesterone and testosterone had increased knee swelling-synovitis and possibly other osteoarthritis-related joint degeneration. So inversely, the lack of the estrogen (E2) estradiol was seen as a cause of swelling. Quite the opposite.
So you can see how the use of estrogen supplementation may be considered controversial when it comes to joint pain. However, in many patients, it can be helpful if estrogen is used as part of a regenerative medicine healing program.
Estrogen degenerative disc disease and osteoporosis
In May of 2019, doctors published a study (3) of the role of estrogen, osteoporosis and degenerative disc disease. What the researchers found controversial was not so much the role of estrogen and back pain, but the role osteoporosis plays in degenerative disc disease. What they wanted to show was that hormones could help with spinal vertebral fractures, and that helping the fractures could help with the the problems of degenerative disc disease.
This was an animal study conducted on female rats. The study's highlights revealed:
Microstructures of C5 vertebral body were weakened significantly after ovariectomy, while restored effectively with estradiol supplementation.
Damage to the spinal facet joints led to significant Intervertebral Disc Degeneration because of spinal instability. (Doctors will need to independently address the spinal instability issue).
In addition, the estrogen supplement acted as an anti-inflammatory and reduce pain.
The conclusion? Estrogen deficiency exacerbated Intervertebral Disc Degeneration induced by spinal instability, while estrogen supplementation alleviated the progression of disc degeneration related to osteoporosis.
Estrogen deficiency made back pain, caused by spinal instability, worse. We treat spinal instability with our regenerative injections techniques of PRP and stem cell therapy. Please see my articles.
In certain patients, if you address the problems of estrogen deficiency along with regenerative injections techniques, you can help female patients with difficult to treat back pain.
In 2022 a study (4) doctors examined women suffering from premature ovarian insufficiency (Typically this occurs in women under age forty whose ovaries are no longer functioning or functioning at diminished capacity) and made similar findings.  Premature ovarian insufficiency is associated with estrogen deficiency and can result in decreased bone mineral density and an increased risk of osteoporosis and fractures and accompanying degenerative disc disease. This problem is usually treated with estrogen-based hormone therapy.
As many women can suffer from decreased hormonal output or more commonly referred to as Perimenopause, understanding how menopausal and post-menopausal women came to suffer from spine and joint pain is important in prevention and long-term understanding of hormone replacement therapy recommendations. This paper's main point was to assess the effects of estrogen-based oral contraceptives versus hormone therapy on bone mineral density in women with Premature ovarian insufficiency. The findings were inconclusive. To quote: "While two studies reported increased lumbar spine Bone mineral density with hormone therapy, this result was not consistently found across studies."
I would like to point out here that NOT every woman coming in with peri-menospausal, menopausal or post-menopausal complaints is told or suggested to start hormone therapy and there are no studies that clearly show that bio-identical hormones are any safer than synthetic hormones.
Sometimes the desired results a women wants can be achieved by quitting smoking or drinking, altering a diet to avoid foods that could aggravate symptoms, such as coffee, sugars, and foods loaded with chemicals, getting more exercise, reducing stress, reducing exposure to caustic elements and more.
There are options to Hormone Replacement Therapy and these can and should be discussed with a physician knowledgeable in understanding all the options available to the peri-menospausal and menopausal woman.
Contact Dr. Darrow


A leading provider of stem cell therapy, platelet rich plasma and prolotherapy
11645 WILSHIRE BOULEVARD SUITE 120, LOS ANGELES, CA 90025
PHONE: (800) 300-9300 or 310-231-7000
Stem cell and PRP injections for musculoskeletal conditions are not FDA approved. We do not treat disease. We do not offer IV treatments. There are no guarantees that this treatment will help you. Prior to our treatment, seek advice from your medical physician. Neither Dr. Darrow, nor any associate, offer medical advice from this transmission. This information is offered for educational purposes only. The transmission of this information does not create a physician-patient relationship between you and Dr. Darrow or any associate. We do not guarantee the accuracy, completeness, usefulness or adequacy of any resource, information, product, or process available from this transmission. We cannot be responsible for the receipt of your email since spam filters and servers often block their receipt. If you have a medical issue, please call our office. If you have a medical emergency, please call 911.
References:
1 Chlebowski RT, Cirillo DJ, Eaton CB, Stefanick ML, Pettinger M, Carbone LD, Johnson KC, Simon MS, Woods NF, Wactawski-Wende J. Estrogen alone and joint symptoms in the Women's Health Initiative randomized trial. Menopause. 2018 Nov;25(11):1313-1320.
2. Jin X, Wang BH, Wang X, Antony B, Zhu Z, Han W, Cicuttini F, Wluka AE, Winzenberg T, Blizzard L, Jones G. Associations between endogenous sex hormones and MRI structural changes in patients with symptomatic knee osteoarthritis. Osteoarthritis and Cartilage. 2017 Feb 2
3. Liu Q, Wang X, Hua Y, Kong G, Wu X, Huang Z, Huang Z, Liu J, Yang Z, Zhu Q. Estrogen Deficiency Exacerbates Intervertebral Disc Degeneration Induced by Spinal Instability in Rats. Spine. 2019 May 1;44(9):E510-9. —
4 Fine A, Busza A, Allen LM, Kelly C, Wolfman W, Jacobson M, Lega IC. Comparing estrogen-based hormonal contraceptives and hormone therapy on bone mineral density in women with premature ovarian insufficiency:: a systematic review. Menopause. 2022 Mar 1;29(3):351-9.