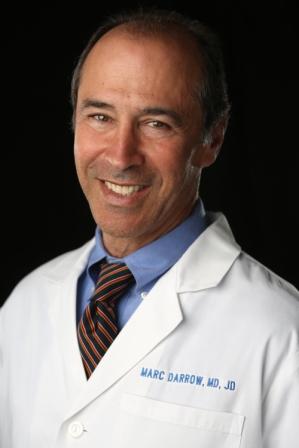 When faced with a diagnosis of labral tear or SLAP tear, younger athletes or athletic individuals will usually weigh treatment options based on getting back to sport, or for some, work the quickest. If surgery gets them back the fastest, then many will favor the surgery despite research that suggests outcomes may not be what was hoped for or expected. See the research below. For others a more conservative care approach is taken. Resting the shoulder, icing the shoulder, and taking anti-inflammatory medications are usually recommended. If the shoulder is not responding, physical therapy will next be recommended. If there is pain, a cortisone injection may be offered. When these conservative treatment fail, surgery will often be recommended.
What type of surgery?
Older patients maybe recommended to biceps tenodesis: This procedure addresses biceps tendon tear or biceps tendonitis (inflammation of the tendon). In this surgery, those portions of the tendon are removed. In some cases the tendon has to be detached and reattached.
Younger patients will get a Superior labrum, anterior and posterior (SLAP) surgery. These surgeries can include:

Labrum debridement: In this surgery the frayed edges of the labrum are trimmed or "power washed" away. The goal is to reduce the risk of future tearing by trimming back the torn area of the labrum. Typically this is an arthroscopic procedure.
Labrum repair. These surgeries can include:

SLAP (superior labrum from anterior to posterior) a front of the shoulder to back of the shoulder labrum tear. In a SLAP repair the damaged material of the tear is removed, then small holes are drilled into the bone so the remnant labrum can be sutured to the bone via anchors placed into the bone.
A Bankart Repair is a surgical procedure that seeks to prevent future and chronic anterior shoulder dislocations due to instability in the back of the shoulder. In this surgery ligaments and the shoulder cartilage are repaired (if possible).
Returning to sport and work following surgery – "the most appropriate surgical option in elite throwers is controversial."
There are many studies that assess the patient's ability to return to sport and work following an arthroscopic shoulder procedure. A July 2021 study (1) provides this summary assessment of returning to sports and work after the procedures.
Superior labrum, anterior and posterior (SLAP) lesions are common and identified in up to 26% of shoulder arthroscopies, with the greatest risk factor appearing to be overhead sporting activities.

Symptomatic patients are treated with physical therapy and activity modification. However, after the failure of non-operative measures or when activity modification is precluded by athletic demands, SLAP tears have been managed with debridement, repair, biceps tenodesis or biceps tenotomy. Recently, there have been noticeable trends in the operative management of SLAP lesions with older patients receiving biceps tenodesis and younger patients undergoing SLAP repair, largely with suture anchors.

For overhead athletes, particularly baseball players, SLAP lesions remain a difficult pathology to manage secondary to concomitant pathologies (other shoulder damage) and unpredictable rates of return to play.

As a consequence, the most appropriate surgical option in elite throwers is controversial.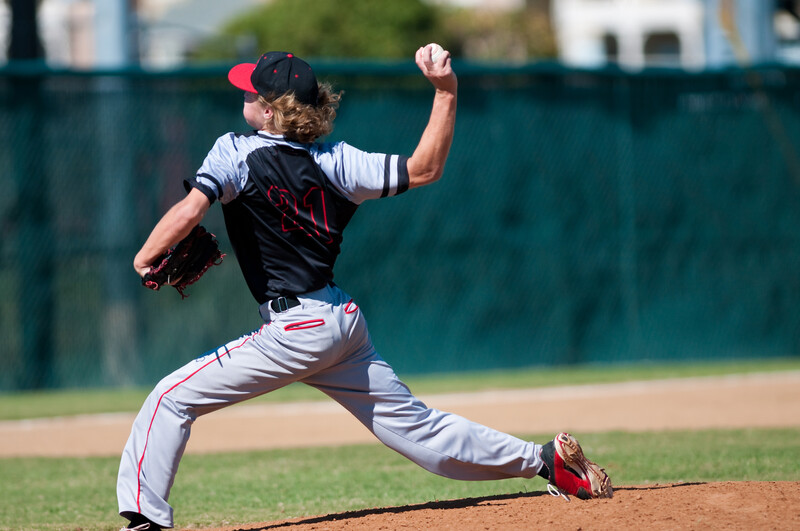 Research does not give clear evidence that athletes return to their previous level of sport or athletic performance following surgery
An October 2020 study (2) says: "Limited evidence suggests that less than three in four athletes return to their previous level of sport participation after SLAP injury intervention. Treatment success for an athlete with SLAP injury remains relatively unknown as only 59% of included studies clearly delineate RTS (return to sport) from RTSP (return to sport at previous level) and neither athletic performance nor career longevity were reported in any included studies."
It takes nine months to recover from surgery to return to sport – unless you are a throwing athlete or pitcher
A December 2019 paper (3) offered these timetables for a return to sport in evaluating individuals undergoing arthroscopic SLAP repair. This research encompasses 22 previously published articles involving a total of 944 patients undergoing arthroscopic SLAP repair.
Of the total included patients, 270 were identified as overhead athletes, with 146 pitchers.
Across all patients, 69.6% (657/944 patients) of individuals undergoing arthroscopic SLAP repair returned to sport.
There was a 69.0% (562/815 patients) return to previous level of play, with a mean time to return to sport of about nine months.
The return-to-sport rate for pitchers compared with the return-to-activity rate for nonpitchers, encompassing return to work and return to sport, was 57.5% (84/146 patients) and 87.1% (572/657 patients), respectively, after arthroscopic SLAP repair.
Conclusion:  "Arthroscopic SLAP repair is associated with a fair return to sport, with 69.6% of individuals undergoing arthroscopic SLAP repair returning to sport. SLAP repair in pitchers has significantly decreased return to sport in comparison with nonpitching athletes. Athletes on average return to sport within 9 months postoperatively."
Treatment options
Above I outlined the conventional conservative care options for a shoulder labral tear. In my other articles on this website I offer more treatment options and research surrounding the non-surgical treatment of shoulder labrum tears. Please see may articles:
---
Normal vs abnormal shoulder MRI: Why you may not need a shoulder surgery
Stem Cell Therapy for Shoulder Instability and Chronic Dislocation
Do you have a question about your shoulder issues for Dr. Darrow?


A leading provider of stem cell therapy, platelet rich plasma and prolotherapy
11645 WILSHIRE BOULEVARD SUITE 120, LOS ANGELES, CA 90025
PHONE: (800) 300-9300 or 310-231-7000
References
1 LeVasseur MR, Mancini MR, Hawthorne BC, Romeo AA, Calvo E, Mazzocca AD. SLAP tears and return to sport and work: current concepts. Journal of ISAKOS: Joint Disorders & Orthopaedic Sports Medicine. 2021 Mar 11.
2 Freijomil N, Peters S, Millay A, Sinda T, Sunset J, Reiman MP. The success of return to sport after superior labrum anterior to posterior (slap) tears: a systematic review and meta-analysis. International Journal of Sports Physical Therapy. 2020 Oct;15(5):659.
3 Thayaparan A, Yu J, Horner NS, Leroux T, Alolabi B, Khan M. Return to sport after arthroscopic superior labral anterior-posterior repair: A systematic review. Sports health. 2019 Nov;11(6):520-7.