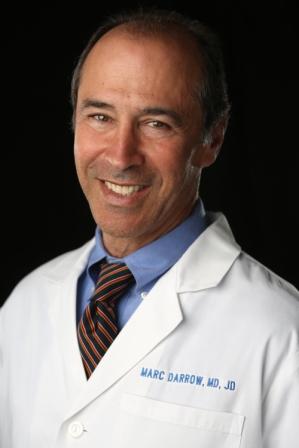 One of the most frequent emails we receive is one from people in pain who are waiting for a knee replacement and have a lot of pain issues. Because of the delay or wait in getting a knee replacement they have found themselves asking for and taking more medications. Research is showing us that the use of painkillers to help people manage knee pain before knee replacement is putting these same people at a greater risk of knee replacement failure.
From Stanford University research: "Patients taking opioids (narcotic painkillers) prior to surgery experience prolonged postoperative opioid use, worse clinical outcomes, increased pain, and more postoperative complications."(1)
From the same research comes something even worse: Patients presenting with preoperative opioid use have potentially an increased risk for opioid misuse after surgery. 
More than 10% of people over 65 getting total knee replacement become persistent opioid users after knee replacement
A study from January 2021 (2) found that 10.6% of patients, over the age of 65, became persistent high dose opioid users after total knee replacement.
Researchers in Canada had earlier come to the same conclusion: Here is what they wrote in the American Journal of Bone and Joint Surgery : (3)
"Chronic use of opioid medications may lead to dependence or hyperalgesia, (Opioid-induced hyperalgesia is an increased sensitivity to pain) both of which might adversely affect perioperative and postoperative pain management, rehabilitation, and clinical outcomes after total knee replacement."
The purpose of this study was to evaluate patients who underwent total knee replacement following six or more weeks of chronic opioid use for pain control and to compare them with a matched group who did not use opioids pre-operatively.
A significantly higher prevalence of complications was seen in the opioid group
of the 49 knees replaced in this group –

5 needed arthroscopic evaluations and
8 needed revision surgery for persistent stiffness and/or pain, compared with none in the matched group.
Ten patients in the opioid group were referred for outpatient pain management, compared with one patient in the non-opioid group.
CONCLUSIONS: Patients who chronically use opioid medications prior to total knee replacement may be at a substantially greater risk for complications and painful prolonged recoveries. Alternative non-opioid pain medications and/or earlier referral to an orthopaedic surgeon prior to habitual opioid use should be considered for patients with painful degenerative disease of the knee."
Although a moderate delay in surgical intervention may not produce a significant progression of osteoarthritis within the knee, it could lead to muscle wasting
This research from 2011 was brought up to date by the 2020 pandemic. An October 2020 paper (4) noted:
"Although a moderate delay in surgical intervention may not produce a significant progression of osteoarthritis within the knee, it could lead to muscle wasting due to immobility and exacerbate comorbidities, making rehabilitation more challenging.
Importantly, it will have an impact on comorbidities driven by osteoarthritis severity, notably decreased quality of life and depression. These patients with unremitting pain become increasingly susceptible to substance use disorders including opioids, alcohol, as well as prescription and illegal drugs. Appreciation of this downstream crisis created by delayed surgical correction requires aggressive consideration of nonsurgical, non-opiate supported interventions to reduce the morbidity associated with these delays brought upon by the currently restricted access to joint repair."
Painkillers after joint replacement causing more concerns
The problems of painkillers after joint replacement are a cause of heightened concern in the medical community:
In a paper from leading French researchers published in the European pain journal, the doctors wrote:
Despite the development of multimodal analgesia (many different pain medications) for postoperative pain management, opioids are still required for effective pain relief after knee replacement.(5)
Doctors at Mount Sinai in New York wrote in The Journal of the American Academy of Orthopaedic Surgeons:
"Total knee replacement is associated with substantial postoperative pain that may impair mobility, reduce the ability to participate in rehabilitation, lead to chronic pain, and reduce patient satisfaction. Traditional general anesthesia with postoperative epidural and patient-controlled opioid analgesia is associated with an undesirable adverse-effect profile, including postoperative nausea and vomiting, hypotension, urinary retention, respiratory depression, delirium, and an increased infection rate."(6)
In another study doctors found that many patients undergoing hip or knee replacement are still taking prescription opioid pain medications up to six months after surgery. The study that appeared in the medical journal PAIN was led by  Jenna Goesling, PhD, of the University of Michigan, the study identifies several "red flags" for persistent opioid use–particularly previous use of high-dose opioids. The results also suggest that some patients continue to use these potentially addictive pain medications despite improvement in their hip or knee pain.(7)
Concerns about Persistent Opioid Use after Joint Replacement
Dr. Goesling and her team analyzed patterns of opioid use in 574 patients undergoing knee or hip replacement surgery. Patients were followed up at one, three, and six months after surgery to assess rates of and risk factors for long-term opioid use.
About 30 percent of the patients were taking opioids prior to their joint replacement surgery. Of this group, 53 percent of knee-replacement patients and 35 percent of hip replacement patients were still taking opioids at six months after surgery.
Patients who were not taking opioids prior to surgery were less likely to report persistent opioid use: About 8 percent in the knee-replacement group and 4 percent in the hip-replacement group continued to take opioids at the six-month follow up. Although these are relatively small percentages, this suggests that a portion of patients who were "opioid naïve" prior to surgery will become new chronic opioid users following arthroplasty.
The strongest predictor of long-term opioid use was taking high-dose opioids before joint replacement surgery. For patients in the highest preoperative dose group (equivalent to more than 60 milligrams of oral morphine per day), the predicted probability of persistent opioid use at six months was 80 percent.
Among patients not previously taking opioids, those with higher pain scores the day of surgery–both in the affected joint and overall body pain–were more likely to report persistent opioid use at six months.
Opioid use was also more likely for patients who scored higher on a measure of pain catastrophizing–exaggerated responses and worries about pain–than those with depressive symptoms.
Higher body mass index may cause knee replacement complications and the need for more opioid use
An August 2022 study (10) found a higher body mass index may cause knee replacement complications and the need for more opioid use. In this research the authors summarize: Persistent pain following knee replacement occurs in up to 20% of patients and may require ongoing analgesia, including extended opioid administration. A comprehensive secondary analysis was performed from results of a study that considered persistent postoperative pain in 242 patients who underwent unilateral knee arthroplasty. Opioid prescribing for 12 months before and 12 months after surgery was evaluated. Forty-nine percent of patients had at least one opioid prescription in the 12 months before surgery. Opioid prescriptions were filled in 93% of patients from discharge to 3 months and in 27% of patients more than 6 months after surgery. "Pre-operatively, patients with a higher body mass index, more comorbid pain sites and those who had filled an opioid prescription in the last 12 months, were at increased risk of persistent opioid use and a higher oral morphine equivalent daily dose more than 6 months after surgery."
Improvement in knee or hip pain after joint replacement did not reduce the likelihood of long-term opioid use
For all patients, reductions in overall body pain were associated with decreased odds of being on opioids at six months. However, improvement in knee or hip pain after joint replacement did not reduce the likelihood of long-term opioid use.
Persistent opioid use after knee or hip replacement surgery may be more common than previously reported, the new results suggest. Importantly, continued opioid use is not necessarily related to pain in the affected joint. "We hypothesize that the reasons patients continue to use opioids may be due to pain in other areas, self-medicating affective distress, and therapeutic opioid dependence," the researchers write.(8)
Summary:
Knee replacement can be a good option for patients with severe and significant osteoarthritis of the knee. For many people it may be the only option. As the research of this article points out opioid use before knee replacement can contribute to post-surgical long-term opioid usage.
As a 2020 study in the journal BMC musculoskeletal disorders points out: (9) : "people who take daily opioids pre-surgery have significantly greater odds for greater opioid consumption acutely and ongoing use post-surgery. "
Do you have questions about your knee pain? Ask Dr. Darrow

A leading provider of stem cell therapy, platelet rich plasma and prolotherapy
11645 WILSHIRE BOULEVARD SUITE 120, LOS ANGELES, CA 90025
PHONE: (800) 300-9300 or 310-231-7000
1 Hah JM, Sharifzadeh Y, Wang BM, Gillespie MJ, Goodman SB, Mackey SC, Carroll IR. Factors associated with opioid use in a cohort of patients presenting for surgery. Pain research and treatment. 2015;2015.
2 Gopalakrishnan C, Desai RJ, Franklin JM, Jin Y, Lii J, Solomon DH, Katz JN, Lee YC, Franklin PD, Kim SC. Development of a Medicare Claims‐Based Model to Predict Persistent High‐Dose Opioid Use After Total Knee Replacement. Arthritis Care & Research.
3 Zywiel MG, Stroh DA, Lee SY, Bonutti PM, Mont MA. Chronic opioid use prior to total knee arthroplasty. J Bone JointSurg Am. 2011 Nov 2;93(21):1988-93. doi: 10.2106/JBJS.J.01473.
4 Cisternas AF, Ramachandran R, Yaksh TL, Nahama A. Unintended consequences of COVID-19 safety measures on patients with chronic knee pain forced to defer joint replacement surgery. Pain Reports. 2020 Nov;5(6).
5 Thomazeau J, Rouquette A, Martinez V, Rabuel C, Prince N, Laplanche JL, Nizard R, Bergmann JF, Perrot S, Lloret-Linares C. Acute pain Factors predictive of post-operative pain and opioid requirement in multimodal analgesia following knee replacement. Eur J Pain. 2015 Oct 30. doi: 10.1002/ejp.808.
6  Moucha CS, Weiser MC, Levin EJ. Current Strategies in Anesthesia and Analgesia for Total Knee Arthroplasty.  J Am Acad Orthop Surg. 2016 Feb;24(2):60-73. doi: 10.5435/JAAOS-D-14-00259.
7 Goesling J, Moser SE, Zaidi B, Hassett AL, Hilliard P, Hallstrom B, Clauw DJ, Brummett CM. Trends and predictors of opioid use following total knee and total hip arthroplasty. Pain. 2016 Jun;157(6):1259.
8. http://www.eurekalert.org/pub_releases/2016-05/wkh-mpc053116.php
9 Naylor JM, Pavlovic N, Farrugia M, Ogul S, Hackett D, Wan A, Adie S, Brady B, Gray L, Wright R, Nazar M. Associations between pre-surgical daily opioid use and short-term outcomes following knee or hip arthroplasty: a prospective, exploratory cohort study. BMC musculoskeletal disorders. 2020 Dec;21(1):1-0.
10 Kluger MT, Rice DA, Borotkanics R, Lewis GN, Somogyi AA, Barratt DT, Walker M, McNair PJ. Factors associated with persistent opioid use 6–12 months after primary total knee arthroplasty. Anaesthesia. 2022 Jun 27.
---