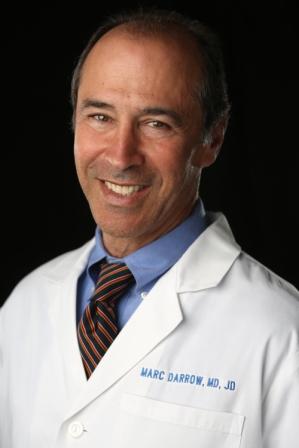 Patients will often come into our office with an MRI, low back pain and a diagnosis of sacroiliac joint dysfunction. They are in our office because they may have been told that they should consider a surgical recommendation to spinal fusion. For many of these people, the MRI was the confirmation that their surgeon needed to go ahead with the surgical recommendation. For many patients, this may have been the same doctor who had taken them through a course of conservative treatments. These treatments may have included long bouts with anti-inflammatory medications, back braces, physical therapy, and cortisone injections.
All of these treatments did not help them. Why? A recent study in the Clinical Spine Journal (1) offers the suggestion that sacroiliac joint dysfunction patients do not get treatment relief because they do not have sacroiliac joint dysfunction. This may be somewhat difficult for you to believe because all along you have been told you have SI joint pain.
Look at what the doctors of this study reported: Confusion and a lot of it.
A person goes to the doctor for pain in the pelvic / hip / groin lower back region.
The currently reported incidence of primary sacroiliac joint ranges from 15% to 30%. (In other words 15% to 30% of these people will get a diagnosis of sacroiliac joint dysfunction.)
When they do not get a diagnosis of sacroiliac joint dysfunction, they may get a diagnosis of:
pain generated from the lumbar spine, (degenerative disc disease),
sacroiliac joint dysfunction, (but not as the primary cause of their pain and therefore not the primary target)
and the hip joint.
When these researchers re-examined these patients, with the goal of proving or disproving sacroiliac joint as the primary cause, what they found after a complete diagnostic workup was:
112 (90%) had lumbar spine pain,
5 (4%) had hip pain,
4 (3%) had primary sacroiliac joint dysfunction pain, and
3 (3%) had an undetermined source of pain upon initial diagnosis.
Patients did not have sacroiliac joint dysfunction as the primary source of their pain. In fact the sacroiliac joint was found to be a rare pain generator (3%-6%) in patients complaining of more than 50% sacroiliac joint region related pain. Pain in the sacroiliac joint area is commonly a referral pain from the lumbar spine (88%-90%).
This is why treatments including the use of cortisone will not work in patients with sacroiliac joint dysfunction. The wrong area is getting treated OR the right areas are not getting treated. The right areas may include:
The axial low back,
buttock/leg region
groin/anterior thigh region
This is a study from December 2020. The doctors in this study use a much stronger language to describe the increase in the number of SIJ Fusions
This is a study from December 2020. The doctors in this study use a much stronger language to describe the overreliance of SIJ Fusion. The paper was published in the Journal of pain research. (2)
"The sacroiliac joint has been estimated to contribute to pain in as much as 38% of cases of lower back pain. There are no clear diagnostic or treatment pathways. . . "
Here are some of the points provided by this study:
"Proposed criteria for diagnosis of sacroiliac joint dysfunction can include pain in the area of the sacroiliac joint, reproducible pain with provocative maneuvers, and pain relief with a local anesthetic injection into the SIJ.
Conventional non-surgical therapies such as medications, physical therapy, radiofrequency denervation, and direct SI joint injections may have some limited durability in therapeutic benefit. Surgical fixation can be by a lateral or posterior/posterior oblique approach with the literature supporting minimally invasive options for improving pain and function and maintaining a low adverse event profile.
SIJ pain is felt to be an underdiagnosed and undertreated element of low back pain. There is an emerging disconnect between the growing incidence of diagnosed SI pathology and underwhelming treatment efficacy of medical treatment. This has led to an increase in SI joint fixation (fusions)."
Nerve blocks do not work for some patients with sacroiliac joint pain. The reason? The patient does not have primary sacroiliac joint dysfunction
I will often receive an email that will describe to me cortisone injections or nerve blocks that did not help the e-mailer with their low back pain. As we have seen in many patients, the hip-spine-sacroiliac joint complex is a challenging one to differentiate where the pain is coming from. Injections into the hip may not provide relief if the pain is in the sacroiliac joint region. Injections into the sacroiliac joint region may not work if the pain is from the hip or groin.
A study in the medical journal Pain Physician (3) looked at various treatment recommendations for patients suffering from sacroiliac joint pain. These treatments incldued burning the nrves, freezing the nerves, applying cortisone and Botox.
The researchers found the following:
"The evidence for cooled radiofrequency neurotomy (freezing the nerve) in managing sacroiliac joint pain is fair.
The evidence for effectiveness of intraarticular steroid injections is poor.
The evidence for periarticular injections of local anesthetic and steroid or botulinum (Botox) toxin is poor.
The evidence for effectiveness of conventional radiofrequency neurotomy (burning the nerves) is poor.
The evidence for pulsed radiofrequency is poor."
Why did they find so many poor results? The chances are the patient did not have sacroiliac joint dysfunction.
Let's look at another study. This time from June 2017 in the journal Medicine.(4) In this research, doctors from Korea investigated the degree of pain reduction following intra-articular pulsed radiofrequency stimulation of the sacroiliac joint in patients with chronic sacroiliac joint pain that had not responded to corticosteroid injection.
These research too found disappointing results:
Intra-articular pulsed radiofrequency stimulation of the sacroiliac joint was not successful in most patients (80% of all patients). Based on our results, we cannot recommend this procedure to patients with chronic sacroiliac joint pain that was unresponsive to corticosteroid injection.
Here is where treatments that are not helping the sacroiliac joint can become dangerous. How so? Because they will lead to a surgery that will not work either.
This was also suggested by a late 2019 study.(5)
"The rationale for SI joint fusion is to relieve pain created by the movement of a joint through the removal of movement by arthrodesis (fusion) of the joint space. Only few comparative studies of percutaneous SI joint fusion and denervation have been reported, and they had limited clinical evidence.
Neurosurgeons suggest that treatment for sacroiliac joint pain should not include spinal fusion.
This is the title of a paper published in the journal Neurosurgery clinics of North America : "Sacroiliac Fusion: Another "Magic Bullet" Destined for Disrepute."(6)
This is what the paper says:
"Pain related to joint dysfunction can be treated with joint fusion; this is a long-standing principle of musculoskeletal surgery. However, pain arising from the sacroiliac joint is difficult to diagnose. . . Evidence establishing (successful) outcomes (of spinal fusion) is misleading because of vague diagnostic criteria, flawed methodology, bias, and limited follow-up. Because of nonstandardized indications and historically inferior reconstruction techniques, SI joint fusion should be considered unproven. The indications and procedure in their present form are unlikely to stand up to close scrutiny or weather the test of time."
The challenge of sacroiliac joint dysfunction may be a ligament problem.
Doctors at the Mayo Clinic (7) have published a paper entitled: Comparative role of disc degeneration and ligament failure on functional mechanics of the lumbar spine. In this paper the Mayo Clinic researchers wanted to make a clear definition between two problems affecting low back pain patients.
First, that pain could be coming from the discs.
Second that pain could be coming from the spinal ligaments.
The Mayo researchers suggest that recognizing how the spine moves is essential for distinguishing between the many different types of spinal disorders, and a diagnosis which may ultimately, and erroneously lead to back surgery.
If a patient has instability, excessive movement, and decreased stiffness, doctors should examine for ligament damage.
If the opposite, less movement, more stiffness, the doctor should look for disc disease.
This information can help determine the true cause of a patient's sacroiliac joint dysfunction. When nothing is working, look at the ligaments. How do you look at the ligaments? Through physical examination.
A diagnosis which may ultimately, and erroneously lead to back surgery.
In our own published peer-review research appearing in the July 2018 in the Biomedical Journal of Scientific & Technical Research (BJSTR), July 2018, (8) we examined treating spinal ligaments with low back pain. Below is an explanatory adaption of the introductory paragraph of that study. It gives a good understanding of the importance of understanding that we should be looking at the ligament problems in back pain.
An Orthopaedic Knowledge Update from the American Academy of Orthopedic Surgeons tells its surgeon members that muscle strains, ligament sprains, and muscle contusions account for up to 97% of low back pain in the adult population (9)
Additionally, researchers wrote in the Spine Journal that spinal ligaments are often neglected compared to other pathology that account for LBP (10). This could be due to the over-reliance of MRIs to guide physicians to correct diagnoses. They write: The influence of the posterior pelvic ring ligaments on pelvic stability is poorly understood. Low back pain and sacroiliac joint pain are described being related to these ligaments.When these ligaments are damaged or weakened, they serve as generators of low back pain.
Our treatment options
We offer stem cell therapy and Platelet Rich Plasma Therapy
Darrow Stem Cell Institute research article published in the Biomedical Journal of Scientific & Technical Research (BJSTR), July 2018. This article presents highlighted portions of that research.
You can read about 4 patient's cases studies here:
Study's findings: This is the first reported study treating low back with bone marrow aspirate (BMC) stem cell injections to the ligaments, fascia, and muscles surrounding the lumbar spine. It is promising that at one-year follow-up, 100% of patients in this study experienced a decrease in resting and active pain in addition to performing daily activities with less difficulty.
All four patients experienced sustained or increased improvement at annual follow-up compared to short-term follow-up.
On average, patients reported:

80% decrease in resting pain,
78% decrease in active pain,
and a 41% increase in functionality score.

Additionally, patients reported a mean 80% total overall improvement following
treatment.
The two patients who considered surgery prior to BMC treatment no longer felt the need for it.
These results provide evidence that appropriately chosen patients with low back pain may find relief with BMC injections.
Platelet Rich Plasma vs cortisone for Sacroiliac Joint Injection
PRP treatments involve collecting a small amount of your blood and spinning it in a centrifuge to separate the platelets from the red cells. The collected platelets are then injected back into the injured area to stimulate healing and regeneration.
The platelets contain healing agents, or "growth factors." Let's look at some of the growth factors and what they do:
Platelet-derived growth factor (PDGF) is a protein that helps control cell growth and division, especially blood vessels. When more blood (and the oxygen it carries) is delivered to the site of a wound, there is more healing.
Transforming growth factor beta (or TGF-β) is a polypeptide and is important in tissue regeneration.
Insulin-like growth factors are signaling agents. They help change the environment of the damaged joint from diseased to healing by "signaling" the immune system to start rebuilding tissue.
Vascular endothelial growth factor (VEGF) is an important protein that brings healing oxygen to damaged tissue where blood circulation might be damaged or inadequate.
Epidermal growth factor plays a key role in tissue repair mechanisms.
A study published in Pain practice : the official journal of World Institute of Pain (11) compared the effectiveness of these two injection treatments. These are the paper's main points:
"Despite widespread use of steroids to treat sacroiliac joint (SIJ) pain, their duration of pain reduction is short. Platelet-rich plasma (PRP) can potentially enhance tissue healing and may have a longer-lasting effect on pain.
Forty patients with chronic low back pain diagnosed with SIJ pathology were randomly allocated into 2 groups.

Group S received methylprednisolone
Group P received PRP

After treatment:

Intensity of pain was significantly lower in the PRP group at 6 weeks  and 3 months as compared to the steroid group.
The efficacy of steroid injection was reduced to only 25% at 3 months while it was 90% in the PRP group.
A strong association was observed in patients receiving PRP and showing a reduction of pain of more than 50% from baseline. Pain and function scores favored the PRP treatment as well. In the steroid group pain reduction and function improvements were seen up until 4 weeks after treatment and then the effectiveness declined. While the PRP group saw pain and function scores steadily increase at the three month marker.
Conclusion: "The intra-articular PRP injection is an effective treatment modality in low back pain involving SIJ."
A case history from the US military – PRP treatment for a soldier's sacroiliac joint pain who was taking high-dose opioids
A case history was given in August 2020 in the journal Military medicine (12) of a soldier with sacroiliac joint pain. Here is a summary of this case:
"Back pain and its associated complications are of increasing importance among military members. The sacroiliac joint is a common source of chronic low back pain and functional disability. Many patients suffering from chronic low back pain utilize opioids to help control their symptoms. Platelet-rich plasma (PRP) has been used extensively to treat pain emanating from many different musculoskeletal origins; however, its use in the sacroiliac joint has been studied only on a limited basis.
The patient in this case report presented with chronic low back pain localized to the sacroiliac joint and subsequent functional disability managed with high-dose opioids. After failure of traditional treatments, she was given an ultrasound-guided PRP injection of the sacroiliac joint which drastically decreased her pain and disability and eventually allowed for complete opioid cessation. Her symptom relief continued one year after the injection. This case demonstrates the potential of ultrasound-guided PRP injections as a long-term treatment for chronic low back pain caused by SIJ dysfunction in military service members, which can also aid in the weaning of chronic opioid use."
An August 2020 study (13) investigated the efficacy of ultrasound-guided platelet-rich plasma in reducing sacroiliac joint disability and pain. in 50 patients diagnosed  with low back pain secondary to sacroiliac joint dysfunction.
"Platelet-rich plasma was injected into the sacroiliac joint under ultrasound guidance. Oswestry Disability Index and Numeric Rating Scale were measured at baseline, 2 weeks, 4 weeks, 3 months, and 6 months after injection.
Results: The mean reduction in Oswestry Disability Index and Numeric Rating Scale scores were significantly reduced at 6 months after injection compared with baseline values. All timeframes showed significant mean reduction compared with baseline, but overall improvement tapers off after 4 weeks with no statistically significant reduction from 4 weeks to 3 months or three to six months.
Conclusions: Ultrasound-guided platelet-rich plasma injections in the sacroiliac joint are effective at reducing disability and pain with most improvement seen within 4 weeks after injection and with sustained reduction at 6 months."
We usually ask the patients to return for more treatment if initial results were good and then being to taper off. In our years of experience and as documented in our medical research, we usually find multiple PRP treatments to be more effective than a single treatment. But, people do vary, some may derive benefit from one treatment.
Please see our research articles:
Four case studies of low back pain treated with stem cell therapy
Do you have questions? Ask Dr. Darrow
Marc Darrow, MD., JD. is the medical director and founder of the Darrow Stem Cell Institute in Los Angeles, California. With over 23 years experience in regenerative medicine techniques and the treatment of thousands of patients, Dr. Darrow is considered a leading pioneer in the non-surgical treatment of degenerative Musculoskeletal Disorders and sports related injuries. Dr. Darrow has co-authored and continues to co-author leading edge medical research including the use of bone marrow derived stem cell therapy for shoulder, hip, knee and spinal disorders.


A leading provider of stem cell therapy, platelet rich plasma and prolotherapy
11645 WILSHIRE BOULEVARD SUITE 120, LOS ANGELES, CA 90025
PHONE: (800) 300-9300 or 310-231-7000
Stem cell and PRP injections for musculoskeletal conditions are not FDA approved. We do not treat disease. We do not offer IV treatments. There are no guarantees that this treatment will help you. Prior to our treatment, seek advice from your medical physician.
Neither Dr. Darrow, nor any associate, offer medical advice from this transmission. This information is offered for educational purposes only. The transmission of this information does not create a physician-patient relationship between you and Dr. Darrow or any associate. We do not guarantee the accuracy, completeness, usefulness or adequacy of any resource, information, product, or process available from this transmission. We cannot be responsible for the receipt of your email since spam filters and servers often block their receipt. If you have a medical issue, please call our office. If you have a medical emergency, please call 911.
References:
1 DePhillipo NN, Corenman DS, Strauch EL, Zalepa LK. Sacroiliac Pain: Structural Causes of Pain Referring to the SI Joint Region. Clinical spine surgery. 2018 Oct.
2 Falowski S, Sayed D, Pope J, Patterson D, Fishman M, Gupta M, Mehta P. A Review and Algorithm in the Diagnosis and Treatment of Sacroiliac Joint Pain. Journal of Pain Research. 2020;13:3337.
3 Hansen H, Manchikanti L, Simopoulos TT, et al. A systematic evaluation of the therapeutic effectiveness of sacroiliac joint interventions. Pain Physician. 2012 May;15(3):E247-78.
4 Chang MC, Ahn SH. The effect of intra-articular stimulation by pulsed radiofrequency on chronic sacroiliac joint pain refractory to intra-articular corticosteroid injection: A retrospective study. Medicine. 2017 Jun;96(26).
5 Chuang CW, Hung SK, Pan PT, Kao MC. Diagnosis and interventional pain management options for sacroiliac joint pain. Ci Ji Yi Xue Za Zhi. 2019 Sep 16;31(4):207-210. doi: 10.4103/tcmj.tcmj_54_19. PMID: 31867247; PMCID: PMC6905244.
6 Bina RW, Hurlbert RJ. Sacroiliac Fusion: Another "Magic Bullet" Destined for Disrepute. Neurosurgery Clinics of North America. 2017 Jul 31;28(3):313-20.
7 Ellingson AM, Shaw MN, Giambini H, An KN. Comparative role of disc degeneration and ligament failure on functional mechanics of the lumbar spine. Comput Methods Biomech Biomed Engin. 2016;19(9):1009-18. doi: 10.1080/10255842.2015.1088524. Epub 2015 Sep 24. PMID: 26404463; PMCID: PMC4808500.
8 Marc Darrow, Brent Shaw BS. Treatment of Lower Back Pain with Bone Marrow Concentrate. Biomed J Sci&Tech Res 7(2)-2018. BJSTR. MS.ID.001461. DOI: 10.26717/ BJSTR.2018.07.001461. 5/
9 An HS, Jenis LG, Vaccaro AR (1999) Adult spine trauma. In Beaty JH (Eds.). Orthopaedic Knowledge Update 6. Rosemont, IL: American Academy of Orthopedic Surgeons pp. 653-671
10 Hammer N, Steinke H, Lingslebe U, Bechmann I, Josten C, Slowik V, Böhme J. Ligamentous influence in pelvic load distribution. The Spine Journal. 2013 Oct 1;13(10):1321-30.
11 Singla V, Batra YK, Bharti N, Goni VG, Marwaha N. Steroid vs. platelet‐rich plasma in ultrasound‐guided sacroiliac joint injection for chronic low back pain. Pain Practice. 2017 Jul;17(6):782-91.
12 Broadhead DY, Douglas HE, Bezjian Wallace LM, Wallace PJ, Tamura S, Morgan KC, Hemler DE. Use of Ultrasound-Guided Platelet-Rich Plasma Injection of the Sacroiliac Joint as a Treatment for Chronic Low Back Pain. Military medicine. 2020 Jul;185(7-8):e1312-7.
13 Wallace P, Wallace LB, Tamura S, Prochnio K, Morgan K, Hemler D. Effectiveness of ultrasound-guided platelet-rich plasma injections in relieving sacroiliac joint dysfunction. American journal of physical medicine & rehabilitation. 2020 Aug 1;99(8):689-93.