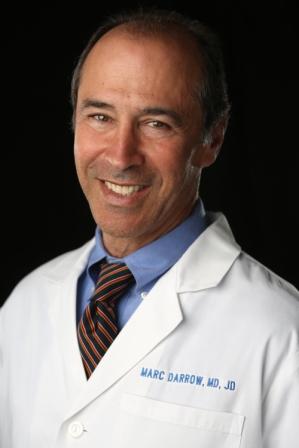 In this article I will focus on the problem of avascular necrosis in the ankle, mainly the talus bone in the ankle, and to suggest if stem cell therapy may be an effective treatment in helping you avoid ankle replacement or ankle fusion surgery.
Many people that contact me asking about their ankle pain tell me about a terrible accident or injury that they had in the past. Their ankle was damaged and surgery or long bouts of casting and immobilization was able to put their ankle back together as best as possible. Over the years these people managed along managing various bouts of pain and stiffness. At some point osteoarthritis developed in the ankle and their surgeon recommended an ankle replacement or an ankle fusion. Many declined these surgeries as they saw the surgery as the end of their activities and the welcoming point of a sedentary lifestyle.
Once having declined the surgery, these people now resorted to ankle braces, cortisone and hyaluronic acid injections. Treatments and remedies that had now become ineffective for them.
I also have people contact me who have had a degree of success in pain alleviation with stem cell therapy but have plateaued, they still cannot return to activities such as work, golf, or even stand for any length of time. These people want to know how they may get closer to their treatment goals of being near of fully functional again.
There is no narrative in this video
What then is the realistic option that stem cell therapy can help a patient with avascular necrosis in the ankle?
On my website I have two articles that I would like for you to refer to. Both contain research citations on the effectiveness of stem cell therapy.
The first article: Stem Cell therapy and alternatives to ankle fusion and ankle replacement surgery. The second article explains the various non-surgical injections and the research surrounding their effectiveness in helping ankle pain – The different types of ankle injections.
Surgery is challenging
A late 2020 surgical paper (1) states plainly: "Avascular necrosis (AVN) of the talus remains a clinical challenge with suboptimal outcomes after treatment. In cases of extensive disease, the insufficient blood supply leads to a high rate of complications including non-union after surgical treatment. This, in conjunction with the development of premature adjacent arthritis represents a challenge for the treating surgeon. Nowadays, total ankle arthroplasty is a reasonable option for the treatment of end-stage ankle arthritis with improved short- and long-term outcomes."
In looking for better options, the surgeons of this paper suggest "a (surgical) technique for patients with end-stage ankle arthritis associated to extensive talar osteonecrosis, and patients with prior total ankle replacement and talar component collapse due to AVN. This technique provides a more anatomic treatment for patients with severely deficient bone stock due to talar necrosis with ankle arthritis or failed ankle replacement. Nonetheless, evaluation of the outcomes at long-term is needed."
What the surgeons describe is a very advanced from of ankle collapse. This collapse comes from the eventual failure of a previous ankle replacement and a collapse of the talus. The challange is, is that there is not enough bone for a fusion.
Realistic expectation of stem cell therapy injections in helping patients with avascular necrosis in the ankle
When someone contacts our office with problems possibly related to avascular necrosis we try to assess their situation as realistically as possible. For some people, we will recommend that they look into surgery with their orthopedist. These are people who have ankles that are "too are gone." This would include excessive bone spurs, hardware difficulties, structural problems from even when the hardware was removed, no range of motion and obvious anatomical deformity that prevents their feet and ankle from pointing forward when they walk.
There is research to suggest that stem cell therapy can help avascular necrosis. Two studies suggested stem cell therapy could make surgery more successful:
A study published in 2013 (2) reported: "Injection of MSCs (stem cells) with marrow stimulation (core decompression or microfracture into the talus which we do not do) treatment was encouraging in patients older than 50 years compared with patients treated with marrow stimulation treatment alone. Although still in the early stages of application, MSCs may have great potential in the treatment of osteochondral lesions of the talus in patients older than 50 years, and more evaluations of its effect should be performed."
In a case report published (3) in 2018 indicated that core decompression surgery could be made more successful by treating with stem cell therapy and Platelet Rich Plasma Therapy.
Platelet Rich Plasma Therapy treatments involve collecting a small amount of your blood and spinning it in a centrifuge to separate the platelets from the red cells. The collected platelets are then injected back into the ankle to stimulate healing and regeneration. PRP puts specific components in the blood to work. Blood is made up of four main components; plasma, red blood cells, white blood cells, and platelets. Each part plays a role in keeping your body functioning properly. Platelets act as wound and injury healers. They are first on the scene at an injury, clotting to stop any bleeding and immediately helping to regenerate new tissue in the wounded area.
Stem Cell Therapy injections without surgery
At the Darrow Stem Cell Institute, our research,  "Treatment of Ankle Osteoarthritis with Bone Marrow Concentrate Injections," is awaiting publication. There have been studies already published that suggest bone marrow derived stem cells are an effective treatment for ankle osteoarthritis patients. We cover these studies in my companion article Stem Cell therapy and alternatives to ankle fusion and ankle replacement surgery. which I highlighted earlier.
Other than the research noted in that article, there is not many research papers dealing with stem cell therapy and ankle osteoarthritis much less AVN of the talus. For the most part, much of th research favors beneficial outcomes.
On my page Stem Cell Therapy: Research, I point out an animal study in which stem cell therapy appeared to regrow bone. On this page I also point out research, including that published by our institute which shows clear benefits of stem cell therapy alone in treating degenerative arthritis in the other joints.
Can stem cell therapy help you with your ankle pain? Use the form below and let's assess your situation.
Do you have questions? Ask Dr. Darrow


A leading provider of stem cell therapy, platelet rich plasma and prolotherapy
11645 WILSHIRE BOULEVARD SUITE 120, LOS ANGELES, CA 90025
PHONE: (800) 300-9300 or 310-231-7000
Stem cell and PRP injections for musculoskeletal conditions are not FDA approved. We do not treat disease. We do not offer IV treatments. There are no guarantees that this treatment will help you. Prior to our treatment, seek advice from your medical physician. Neither Dr. Darrow, nor any associate, offer medical advice from this transmission. This information is offered for educational purposes only. The transmission of this information does not create a physician-patient relationship between you and Dr. Darrow or any associate. We do not guarantee the accuracy, completeness, usefulness or adequacy of any resource, information, product, or process available from this transmission. We cannot be responsible for the receipt of your email since spam filters and servers often block their receipt. If you have a medical issue, please call our office. If you have a medical emergency, please call 911.
1 Bejarano-Pineda L, DeOrio JK, Parekh SG. Combined Total Talus Replacement and Total Ankle Arthroplasty. Journal of Surgical Orthopaedic Advances. 2020 Jan 1;29(4):244-8.
2 Kim YS, Park EH, Kim YC, Koh YG. Clinical outcomes of mesenchymal stem cell injection with arthroscopic treatment in older patients with osteochondral lesions of the talus. The American journal of sports medicine. 2013 May;41(5):1090-9.
1276